DVB Adds HDR Dynamic Mapping to its Audiovisual Specification
By Mike Wheatley
- 11 July 2019
The Digital Video Broadcasting organization, which develops and maintains specifications for the digital television industry, is revising its specs for using audio and video coding in broadcast and broadband to enable HDR Dynamic Mapping.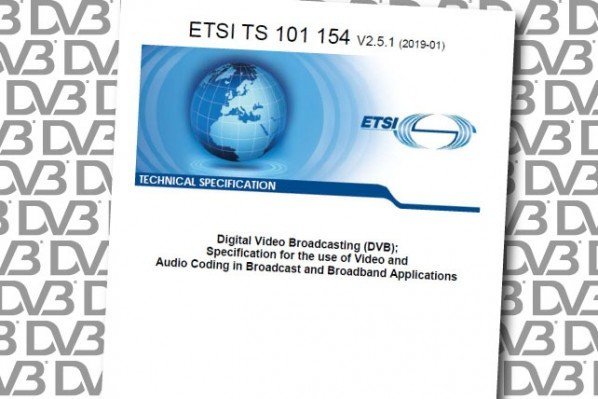 The new HDR Dynamic Mapping solutions will enable a receiver such as a TV set to adapt High Dynamic Range video signals to the specific characteristics of its display. This should ensure that the display can replicate on-screen images as close as possible to the creator's original intent, "as produced in a reference viewing environment," DVB said.
DVB added that the revised specification was approved by its Steering Board earlier this month.
In its release, DVB explains that ETSI TS 101 154 is one of its core specifications, which sets out how audio and video coding should be used by cable, satellite and terrestrial broadcasting systems, as well as in broadband delivery. The specification actually includes two means of providing HDR video content, including Hybrid Log Gamma (HLG10) and the 10-bit variant of Perceptual Quantizer (PQ-10). Dynamic Mapping applies only to the latter, DVB said.
By adding HDR DM to the specification, content creators and device makers will be able to adapt HDR video and audio content more easily, the organization said.
DVD added that HDR Dynamic Mapping would provide "significant potential benefits" in the case of "lower performance" TVs that can struggle to display HDR content accurately.
"DVB has provided the industry with the specifications needed to deploy UHD services with confidence," said Peter MacAvock, chairman of DVB, in a statement. "HDR Dynamic Mapping is an important element of the ecosystem, helping broadcasters and other content providers ensure their video looks as good as it possibly can on a given display."