Denon debuts world's first 8K AV receivers
By Mike Wheatley
- 4 June 2020
Digital audio company Denon has just unveiled the world's first 8K-ready home cinema receivers in the latest update to its X-Series.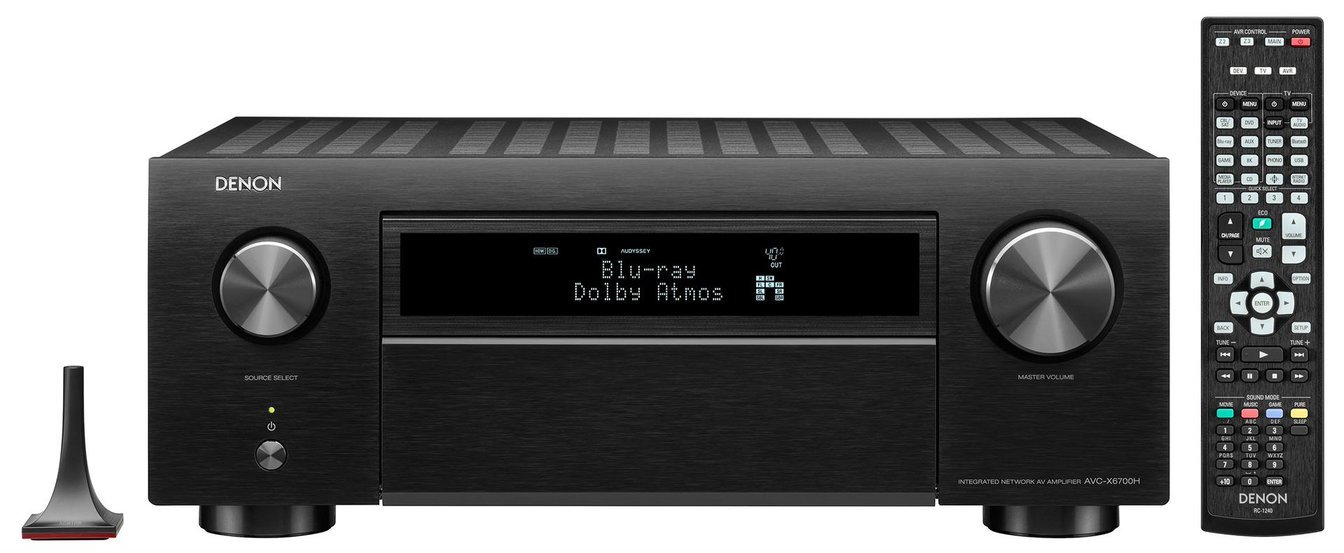 Denon is introducing four new models, each one a replacement for last year's amps. Top of the line is the 11-channel Denon AVC-X6700H (pictured, above), priced at £2,299, followed by the 9-channel AVC-X4700H, which costs £1,399. Both of those will go on sale in July, the company said. Third in line is the 9-channel AVC-X3700H, retailing at £999 and available in August, and then there's the entry-level 7-channel AVR-X2700H, which costs £599 and is on sale now.
The headline feature is of course the receiver's 8K HDMI inputs, which enable 8K/60Hz and 4K/120Hz video pass-through and playback of High Dynamic Range formats such as Dolby Vision, HDR10+, HDR10, HLG and Dynamic HDR. High Definition content can also be upscaled to 8K, and there's also support for a brand new HDMI feature called Quick Media Switching, which allows the source to switch resolution or frame rate instantly, thereby eliminating screen blackout.
The new amps also support the latest sound formats. The top tier models, the AVC-X6700H and the AVC-X4700H support Dolby Atmos, Dolby Atmos Height Virtualization Technology, DTS:X, DTS Virtual:X and Auro-3D. In addition, the AVC-X6700H will also add support for DTS:X Pro, which enables 13 channels of DTS:X decoding, later in the year through an update.
Those amps, and the AVC-X3700H, can also decode IMAX Enhanced soundtracks. There's also AirPlay 2 and Bluetooth, as well as HEOS multi-room streaming, which provides access to services such as Amazon Music HD, Deezer, Spotify and Tidal.
And we should not forget the gaming features either. All four amps support Auto Low Latency Mode, which automatically switches the receiver to "game mode" to reduce input lag, Variable Refresh Rate, which reduces fluctuating rates, and Quick Frame Transport, which reduces display latency.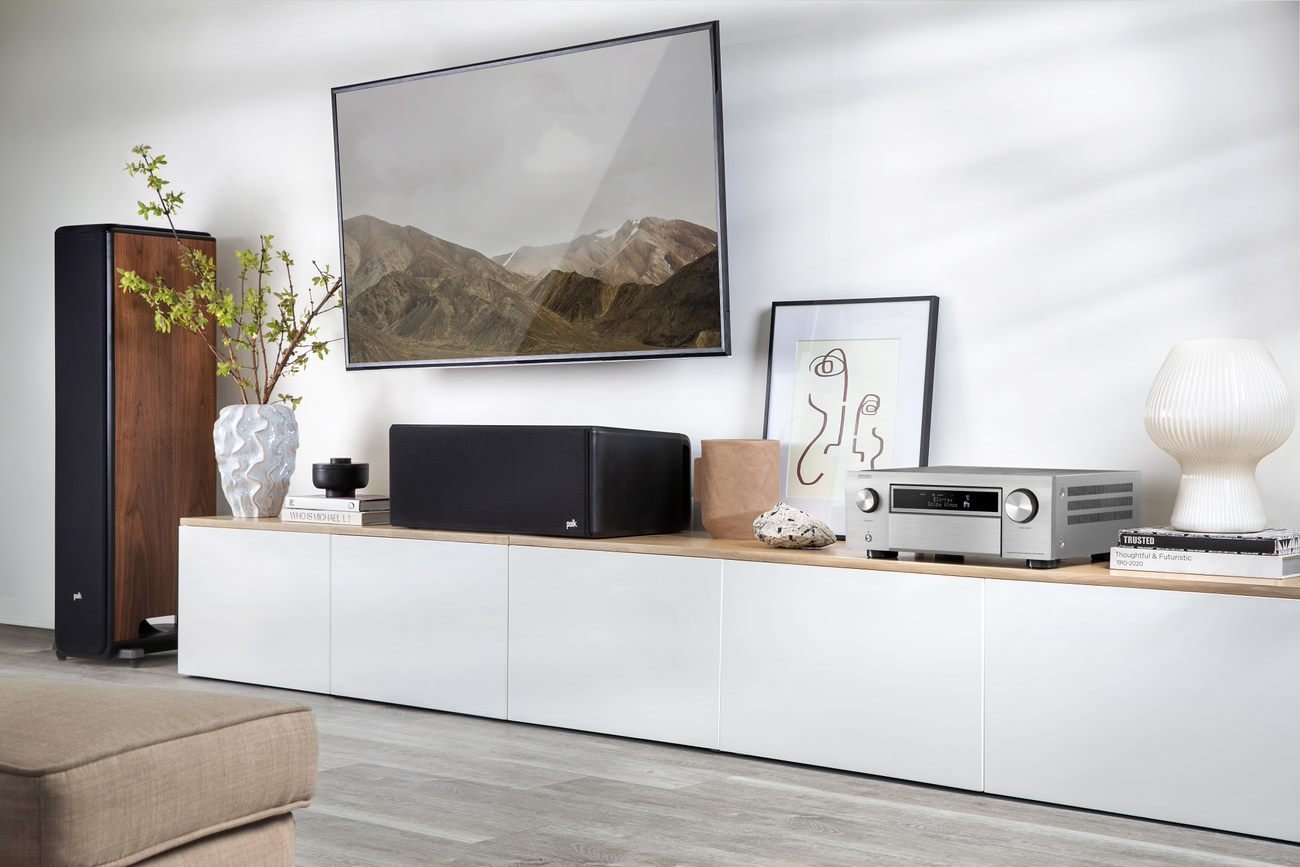 The three high-end models all come with Audyssey MultEQ XT32 software for room calibration, while the AVR-X2700H supports the less capable Audyssey MultEQ XT room EQ. Also included is support for subEQ HT, which enables independent subwoofer calibration for better control over bass performance. There's a new preset Audyssey memory mode too, which means you can store two different Audyssey configurations and switch between them as required.
Also worth a mention is that the "Pre-Amplifier" mode that was exclusive to its 2019 flagship model the AVC-X8500H is now available on all four of this year's models. The Pre-Amplifier mode disconnects the internal amplifiers when the receiver is being used as an AV processor and each speaker is powered by external amps, in order to add more tolerance to clipping levels, Denon said.