Disney's StudioLAB and LG partner to create new OLED experiences; Disney+ Adds Groupwatch
By Mike Wheatley
- 23 October 2020
The Walt Disney Company is teaming up with LG Display on a three-year deal in order to equip its studios with some of its "latest advancements in OLED technology" to create new experiences.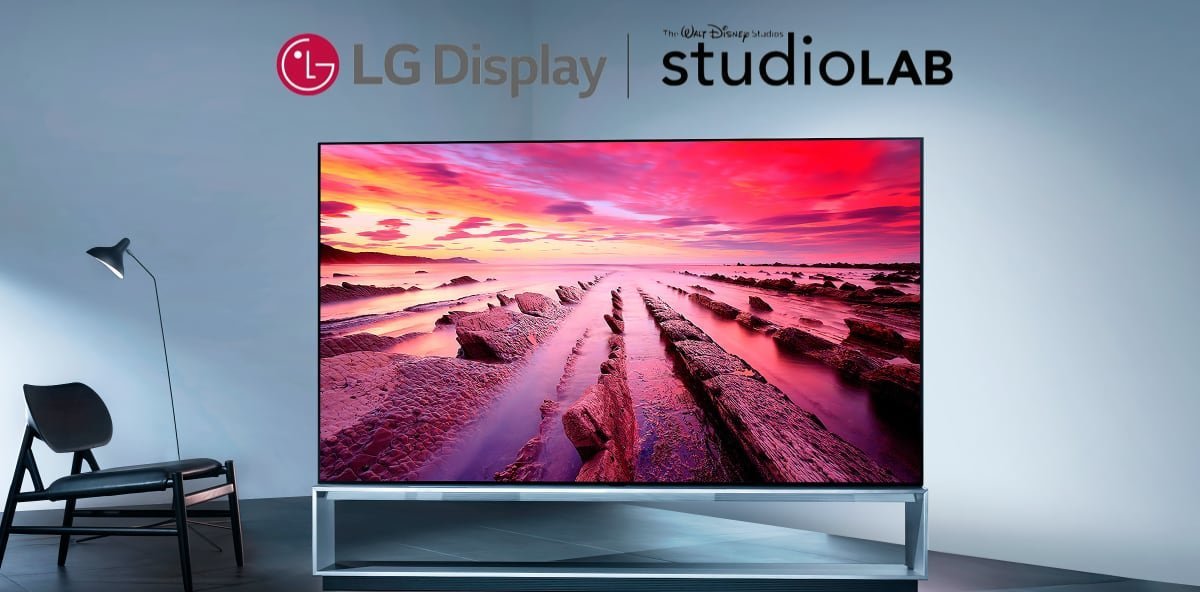 Traditionally, film studios have always used expensive studio reference monitors for editing purposes, but they are increasingly turning to consumer-grade TVs, including OLED TVs, to ensure the content looks right on the screens people use in their homes.
Marvel Studios, which is owned by Disney, already uses LG's OLED technology during its creative processes. It has deployed LG's 88-inch 8K OLED TV at several locations to help with episodic visual effects reviews and colour finishing. Now, Disney itself will be getting access to the tech through its StudioLAB affiliate.
Disney also owns the Pixar, National Geographic and Star Wars brands, so there's lots of potential to create new OLED experiences for its content.
StudioLAB was formed two years ago as a "tech hub" that's focused on "advancing the art of storytelling with cutting-edge tools and methods". Disney's partners in StudioLAB include Accenture Interactive, Cisco and Hewlett-Packard.
LG's OLED displays are regarded as some of the best in the world, used in premium televisions sold by LG Electronics, Sony, Panasonic and Philips. The company has also created a new generation of flexible and transparent OLED displays that offer exciting possibilities in the evolution of television that Disney might want to take advantage of.
Disney hasn't said what its projects with LG's OLED screens entail, but given its recent focus on video streaming with Disney+, there's a chance they could involve some exclusive content for that platform.
"Given that OLED provides an incredible experience not just for viewing content but for creative production and exhibition as well, we're hopeful this innovation partnership will help showcase the exceptional qualities of OLED to content creators and consumers around the world, delivering a powerful experience while pushing OLED technology to the next level," said LG Display's executive vice president and head of TV Business Oh Chang-ho in a statement.
Disney+ adds GroupWatch feature
News of Disney's tie-up with LG and OLED came as the company announced a new feature for Disney+ in the UK called GroupWatch that is meant to bring viewers closer together.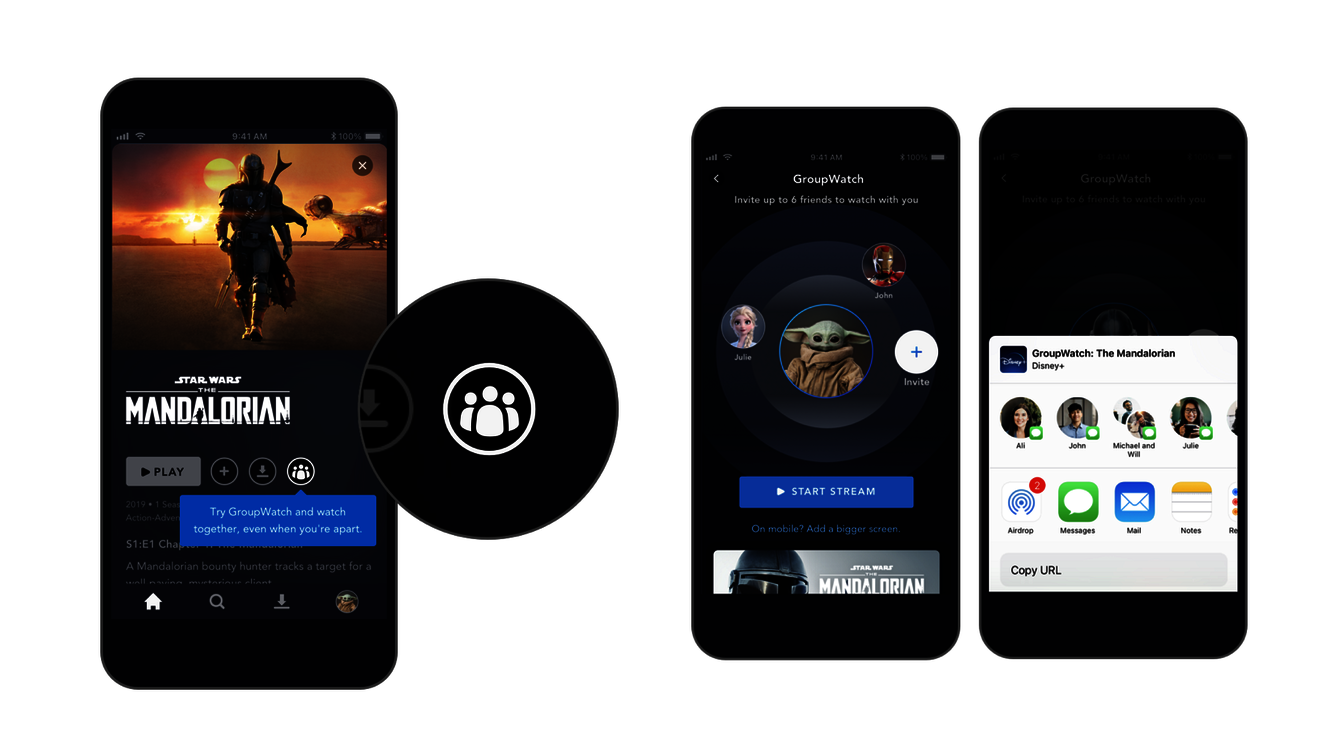 Disney describes GroupWatch as a real-time "shared viewing experience" that makes it possible for friends and family to watch its shows and films, including all of its Star Wars, Marvel, Disney, Pixar and National Geographic content, at the same time, no matter where they are.
The feature uses a safe, virtual co-viewing connection and makes it possible for up to seven subscribers to synchronise their viewing experiences via a TV or mobile device and share their reactions in real-time. People can then share their reactions in real-time using six different emojis (like, funny, sad, angry, scared and surprised). The host starts a stream for them and their family or friends, and then all participants can control the viewing experience, doing things such as pausing to take a break to make a quick cup of tea or rewind to watch a particular moment for a second time.
GroupWatch appears designed for the current lockdown climate when many people are stuck at home and where cinemas are shuttered, with Disney noting that watching films and TV is always more satisfying when the experience is shared with others.
Disney said GroupWatch is available in the UK now for all Disney+ subscribers, just in time for the second season of The Mandalorian that's set to arrive at the end of this month.