Global OLED TV sales since 2013 top 10 million, Omdia says
By Mike Wheatley
- 14 October 2020
More than 10 million OLED TVs have now been sold worldwide since 2013, according to data from the research firm Omdia.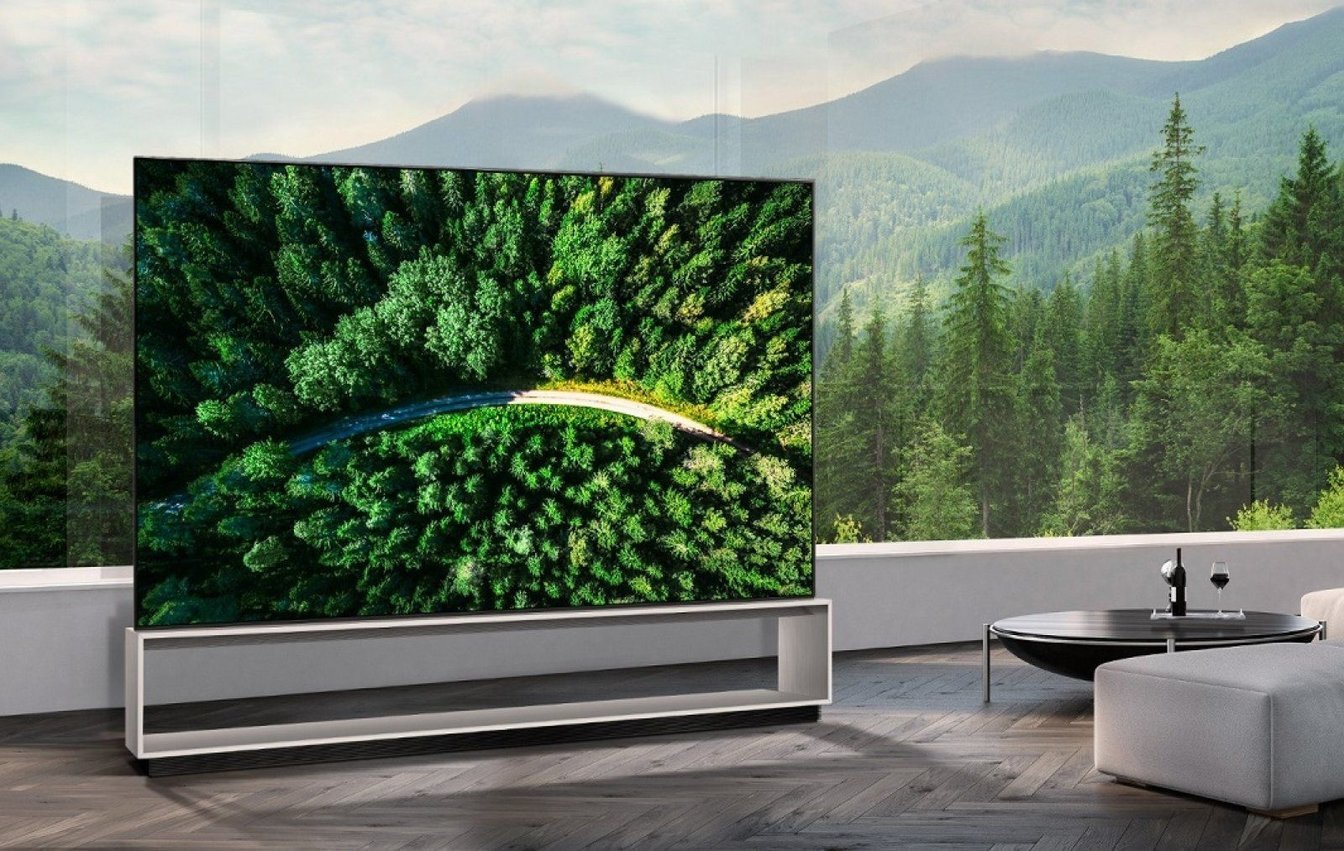 Omdia's report said that cumulative number of global OLED TV shipments reached 10.32 million units at the end of September. The majority of those sales were made by LG Electronics, whose affiliate panel maker LG Display is the world's only supplier of large-size OLED panels, South Korean technology website Pulse News reported.
LG Electronics debuted its first, 55-inch OLED TV way back in 2013.
Omdia said that OLED TV sales are likely to accelerate going forward, with LG Display expected to begin full production of 8.5-generation OLED panels at its new Guangzhou fab in China, which will allow more TV brands to ramp up their OLED TV marketing campaigns.
OLED is rivaled in the premium TV category by QLED TV, an alternative display technology created by Samsung Display that's based on LED LCD panels that are combined with quantum dot film to produce higher quality images.
Omdia says OLED TV shipments will reach 1.2 million units in the fourth quarter of this year thanks to LG Display's greater production capacity, up 30% from the same period one year before. For the first quarter of 2021, it said it expects another 1.04 million OLED TVs to be shipped.
For 2020 as a whole, Omdia predicts that 3.3 million OLED TVs will be shipped globally. That number will grow to around 9 million units shipped globally by 2024.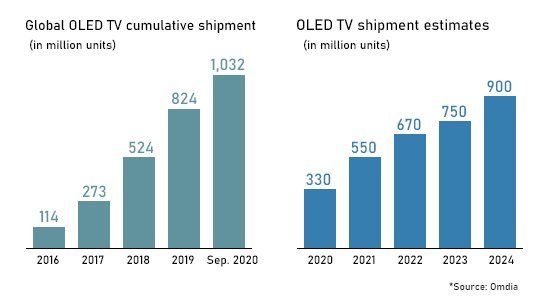 Omdia said OLED TVs currently account for 33.6% of all premium category global TV sales, which are defined as those that carry a price tag of $2,000 or above.
OLED TV sales are accelerating because LG Display has been selling the technology to many more customers this year. At the last count, there are now 19 TV brands that sell OLED TV models, with the likes of Xiaomi, Konka and Vizio announcing their first models this year. Seven years ago, LG Electronics was the only TV brand to market and sell OLED products.
Meanwhile, LG Electronics continues to innovate with OLED TV. This year it launched the world's first 8K resolution OLED TV , together with the first 48-inch OLED TV model. It's also preparing for the long awaited launch of its extremely expensive, rollable LG Signature OLED R TV in South Korea later this month. Other brands are pushing the needle too, with Xiaomi launching what it claimed was the world's first commercially available transparent OLED TV in August, using a panel supplied by LG Display.