Google Announces Plan to Fix Android TV Fragmentation
By Mike Wheatley
- 9 May 2019
Google wants to solve the problem of "fragmentation" with its Android TV platform with the introduction of a new "Reference +" design spec that should enable more frequent updates on the various TVs using it.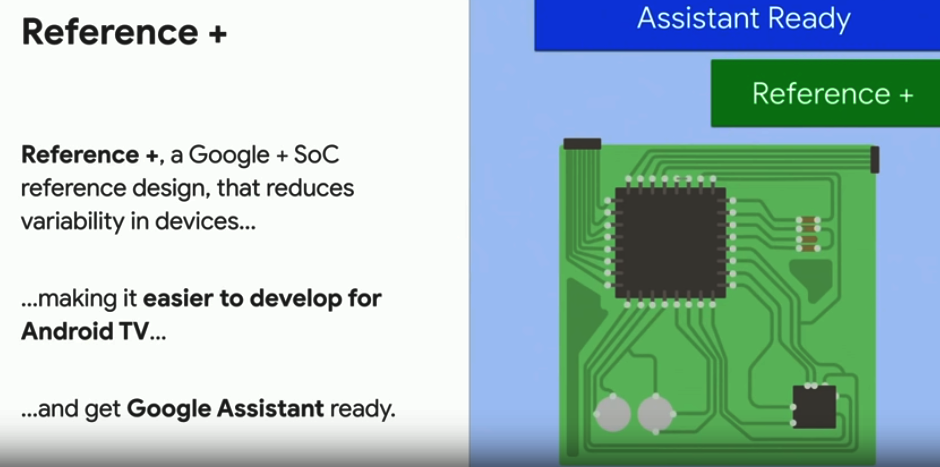 The company also announced further innovations for Android TV at its I/O developer conference this week, in the form of an updated Google Assistant voice search tool, and a new simplified subscription feature that makes it easier to subscribe to various TV services.
First up is the Reference + specification. Android TV fragmentation is a big problem for Google, as most of its users will be aware of. The main issue is that firmware and software bugs on the platform are more common than Google would like, and can lead to a subpar performance on user's TVs.
Android TV updates also tend to roll out incredibly slowly, as the new software has to be customized for each TV and set top box. The reason for this is that most TV manufacturers tend to use different chipsets. For example, Nvidia uses its own chips while companies such as Sony, TCL and Philips use processors from different firms, such as MediaTek or Realtek.
And so Google is introducing its new reference design for chip makers, which it says will "reduce variability in devices" and make it easier for developers to build apps for Android TV. The idea is that if chip makers follow the reference architecture, there will be less of a need to customize firmware upgrades for each platform.
"Reference + devices are also Google Assistant ready," the company said. This ensures a consistent performance and behavior across devices from multiple manufacturers."
As for the new simplified subscription feature, this works by combining steps such as downloading apps, signing up, logging in and making purchases using a four-digit pin. Once it's up and running, users will be able to perform all of the above with simple clicks, saving time and hassle.
The simplified subscription feature is just one part of a wider overhaul envisaged for the Google Play Store on Android TV, which will also get a more visually appealing user interface.
Google Assistant also gets an update with better voice search capabilities. The existing voice search feature only works with on-demand video services, but Google said this will be extended to live TV shows as well.
Google also found time to present some numbers on Android TV adoption. The company says more than 140 pay TV operators across the world are now using Android TV, while six of the world's top smartphone makers are said to be building "Android TV devices", though it didn't elaborate on what those might be. Android TV also boasts more than 1,000 streaming content providers, and over 5,000 apps.
Here's the full video of Google's Android TV presentation at Google I/O: