Hisense To Debut New Laser Projectors & 8K TVs at IFA 2019
By Mike Wheatley
- 5 September 2019
Hisense has a treat in store for its fans at the upcoming Internationale Funkausstellung Berlin 2019 exhibition that kicks off this Friday. There, the company will unveil some of its most advanced televisions yet, including three new laser projectors and its latest 8K resolution ULED TV.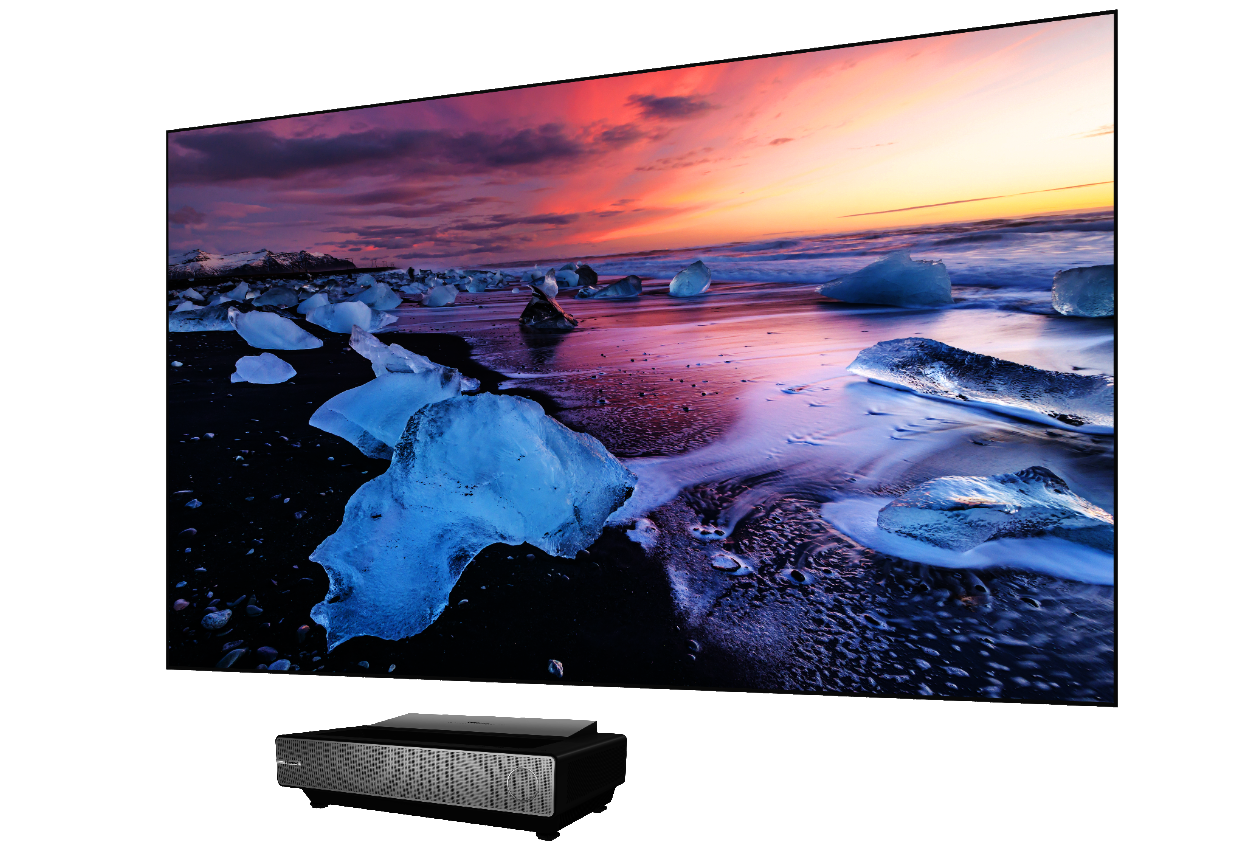 Hisense reckons its laser projectors are fairly unique in that they all come with an inbuilt TV tuner that allows them to access live TV directly, so there's no need to rely on your own media catalogue for content.
They're also impressive on the specifications front, if Hisense's spiel is to be believed. The laser TVs are powered by an advanced Texas Instrument DLP chip, and come with an "Ambient Light Rejecting screen" that's able to create a "more natural viewing experience", the company claims. Hisense says that this technology, combined with the overall brightness of the 100L9 Trichoma and 75L9 Trichoma Laser TVs means they can easily be viewed in a normal setting, without needing to darken the room.
It helpfully that the two laser TVs are its first products to achieve a Rec.2100 pure white level. And thanks to the company's three light X-Fusion Laser Light Engine, they can produce a near-infinite array of colours across the spectrum without using a phosphur wheel.
The company is also showcasing its 100L5 Sonic Screen Laser TV, which is able to emit audio directly from its screen via a new Distributed Mode Loudspeaker housed within it.
Not everyone appreciates a projector though, which is why Hisense is also placing a huge emphasis on its ULED lineup of TVs. These include the yet-to-be-released 85U9E 8K TV, which combines a wide colour gamut, local dimming, MEMC technology, patented algorithms and artificial intelligence technology to "bring out the best in motion, colour, brightness, and contrast from any source."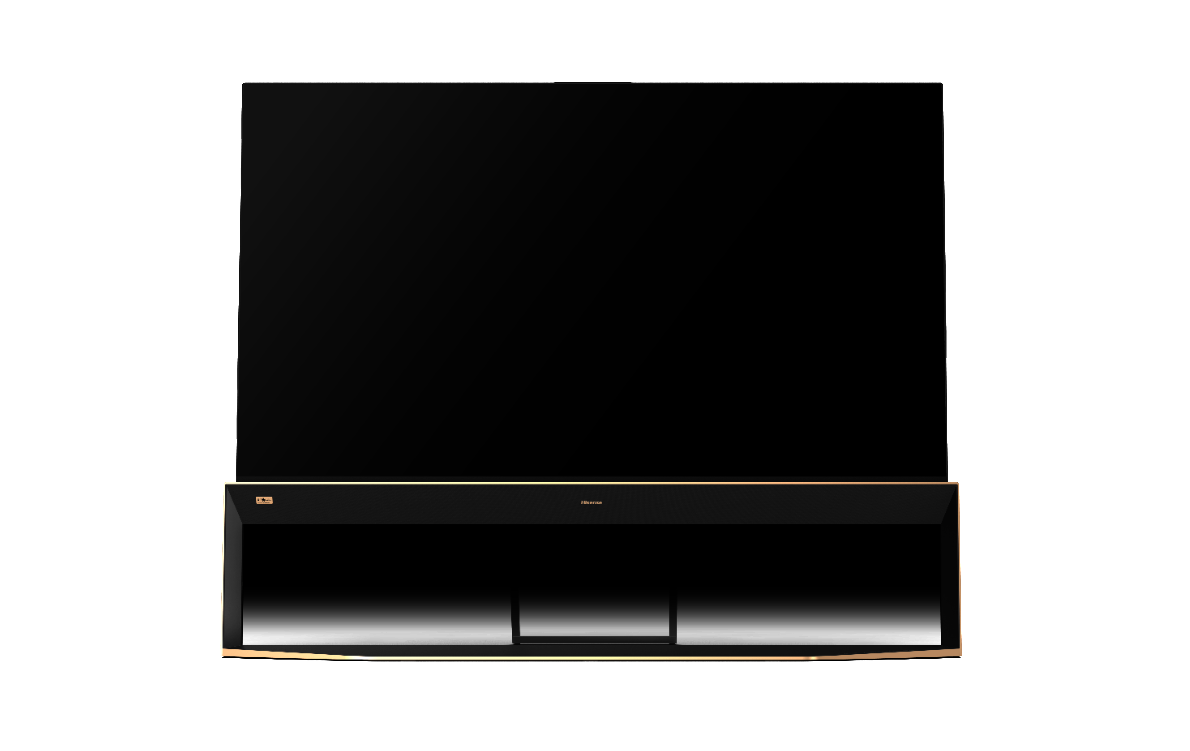 One of the best aspects of Hisense's new 8K TV is its upscaling technology, which is used to display 4K content in something close to 8K resolution. The 8K upscaling technology works by continuously analyzing and adjusting the content to deliver the clearest images possible. It's based on Hisense's "Hi-View Engine", which is an AI-powered backlight picture enhancement technology that controls each of the 1,694 local dimming zones individually.
Hisense will also show off two new Dual Cell ULED XD televisions, including the 4K 65U9E and 8K 75U9E models. Dual Cell technology basically means the TVs have two LCD panels rather than one. It combines a 1080p greyscale (black and white) panel with a standard RGB (colour) panel to achieve greater contrast ratios than are normally possible with LCD. Because each scene is replicated on both panels simultaneously, the backlight optimisation makes it possible to deliver more than 1 million local dimming zones that help to enhance overall image quality.
In addition to these latest models, Hisense's current 2019 European range will also be on display at IFA. These include the company's first OLED TV, the O8B, and its high-end ULED models, the U8B and U7B.