Hisense offers big discounts on its 4K Roku TVs at Argos
By Mike Wheatley
- 22 June 2020
Hisense is teaming up with Argos to offer some great deals on its Roku TV lineup for Father's Day.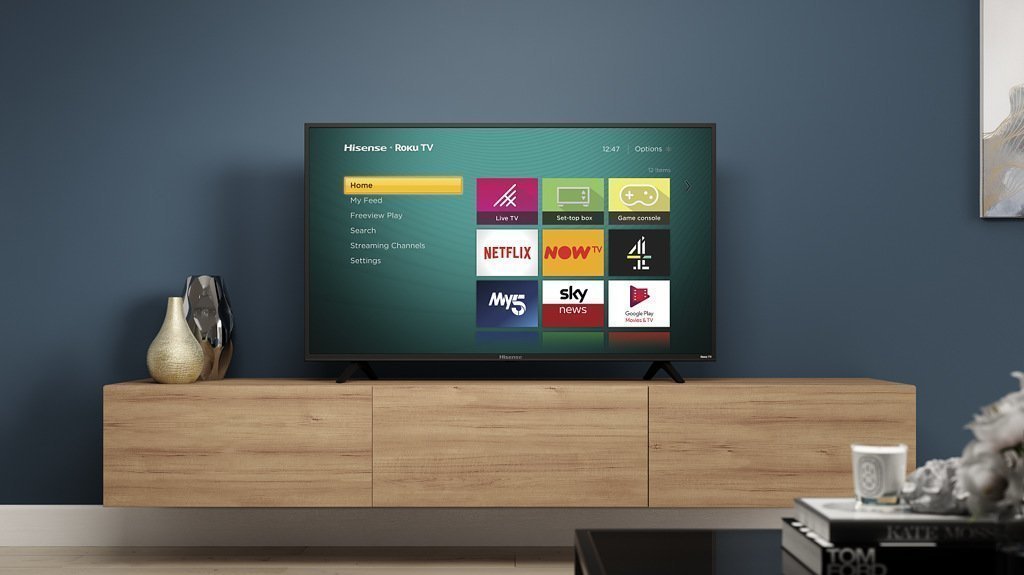 Hisense's R50B7120UK Roku TVs are great little budget screens that come packed with features and services, and are available in a range of sizes. Available models include a 50-inch version that's been reduced in price from £379 to just £299, and the 43-inch version that's now priced at £245, down from its original £329 price tag.
The company also sells a 55-inch version, which now costs £329 instead of £479, while the biggest in the lineup is the 65-inch model, now priced at £449 instead of £649.
Hisense said the discounts will continue until the end of June, or until stock lasts.
The Hisense Roku TVs first went on sale in the U.K. last November, and the company says they've been well received. They're powered by the intuitive Roku TV platform that offers access to more than 8,000 apps including services such as Apple TV+, Netflix, Spotify, Disney+, Now TV, Google Play, Rakuten, Amazon Prime Video and YouTube.
The TVs also feature 4K resolution, WiFi connectivity, and support both the regular HDR and HDR 10 high dynamic range formats, with three HDMI slots in the back. The TVs can also be controlled via the Roku smartphone app, which means losing the dedicated remote is not such a big problem as it might be with other TVs.
Also interesting is the Private Listening mode, which lets users switch between the audio emanating out of the TV or their smartphone. It's ideal for, say, parents who wish to watch the TV using their headphones when the kids have gone to bed and they need to keep the noise down.
All in all, they're a very decent budget alternative to more premium brand such as Samsung and LG Electronics.
Hisense's Roku TVs can only be bought at Argos.