Huawei Launches Honor Vision Smart TVs In China
By Mike Wheatley
- 12 August 2019
Huawei is launching its first batch of smart TVs in China this week, and they'll be powered by a new operating system the company may also use as a replacement for Android on its smartphones.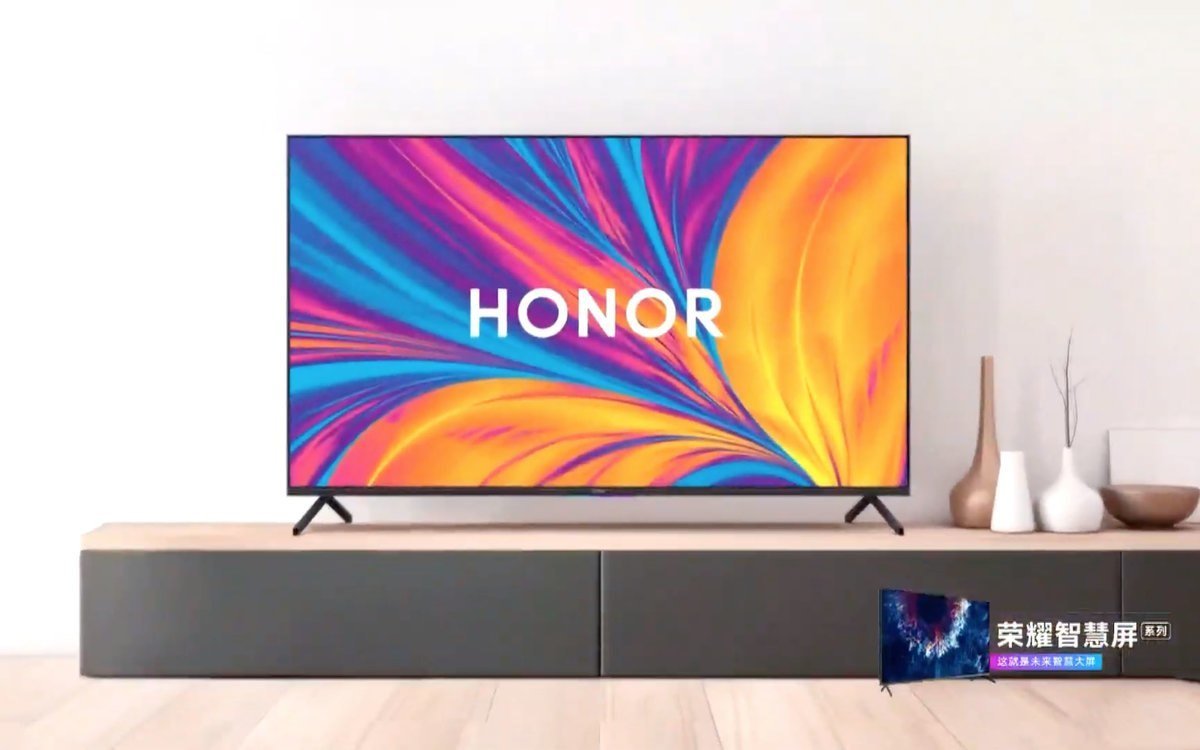 The new Honor Vision and Honor Vision Pro TVs will run on HarmonyOS, which was built by Huawei in order to reduce its reliance on Google's Android operating system. HarmonyOS has been designed to run on just about every kind of hardware platform, including PCs, tablets, smartphones and wearable gadgets.
Huawei has apparently been working on the HarmonyOS platform for several years, but the operating system has come into focus in recent weeks following the much-publicised trade war between China and the U.S., and the subsequent ban on Huawei using Google's Android. While the company still hopes for a deal between the two governments to be reached that would allow it to continue using Android, the launch of its first devices running HarmonyOS suggests it's also preparing for the worst.
The first devices running the platform will be Huawei's new TVs. The Honor Vision and Honor Vision Pro TVs are Huawei's first entrance in the TV market, and they sound like pretty nifty models. The 55-inch, 4K TVs will be powered by Huawei's Honghu 818 microprocessor, which is an octa-core chipset that's designed to process and optimse TV images before they appear on screen.
The TVs, which can also act as smart home hubs, will be priced at ¥3,799 (around £447) and ¥4,799 (£564) respectively when they go on sale this week.
The more expensive Honor Vision Pro TV comes with a few extras including an adjustable pop-up camera and six far-field microphones which can be used for video calls, the company said. It also packs six 10 watt speakers, compared to just four on the regular Honor Vision model.
It's not clear if the Honor Vision TVs will ever go on sale in the UK. At the launch event, Huawei said HarmonyOS will initially only appear on products sold in China.
There was no mention of Huawei's rumoured plans for a 5G-capable, 8K television, reports of which first emerged in May. That TV, if it actually exists, is reportedly set to launch in September, though the company has yet to make any official announcement on this. Perhaps we'll hear more about that at IFA.
Huawei isn't the only Chinese smartphone maker looking to make an entry in the TV market this year. OnePlus is also said to be on the verge of launching its own "premium" smart TV, and a recent filing with the Bluetooth technology group suggests that its first models could also go on sale soon.
Those TVs will be powered by Android, and will reportedly offer a "unique" experience, though it's not clear what this means.