IFA Berlin 2020 will go ahead, but not as we know it
By Mike Wheatley
- 22 April 2020
The organisers of the Internationale Funkausstellung Berlin consumer technology show say the event will go ahead this year, though it seems unlikely people will be able to attend in person.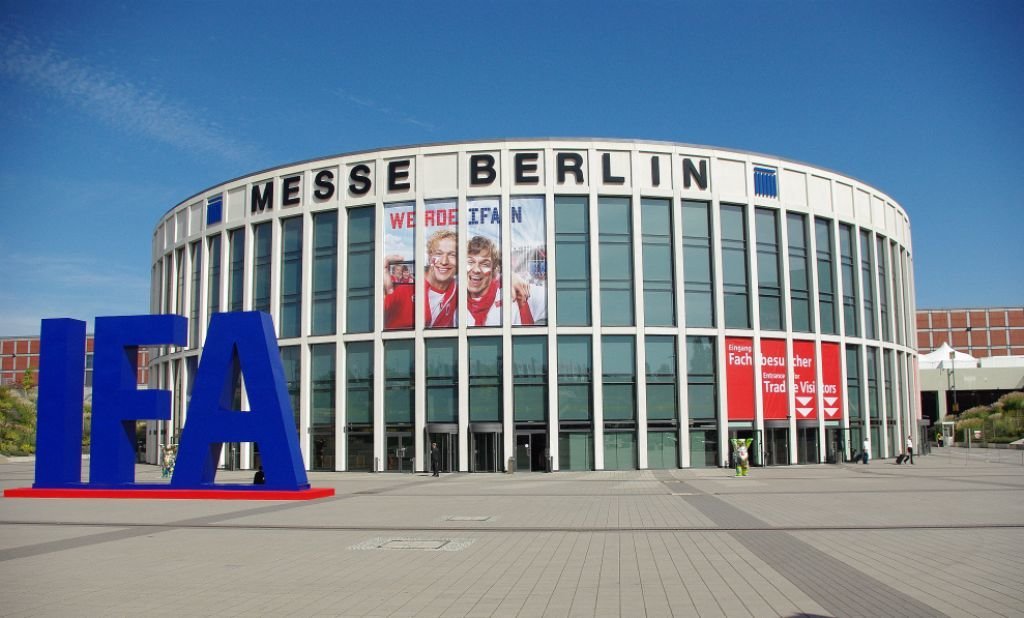 This year will be the 96th edition of IFA Berlin, but the show will follow an "innovative new concept" after the decision by German authorities to ban all events with more than 5,000 participants until October 24.
As such, the organisers say the event will "not be able to go ahead as usual" in early September due to the government restrictions. That's probably wise, as IFA typically attracts in excess of 2,000 exhibitors at its 160,000 square metre Messegelände Berlin ExpoCenter City venue, while visitors tend to number around 250,000 at most events.
Luckily for consumer electronics enthusiasts, IFA's organisers have had plenty of time to work out alternative arrangements for the show. And while they're keeping tight lipped about the exact nature of the event format at this stage, they say their plans for IFA 2020 are "well advanced" and that the new concept will provide a global showcase for exhibitors. The organisers plan to reveal more details in the near future.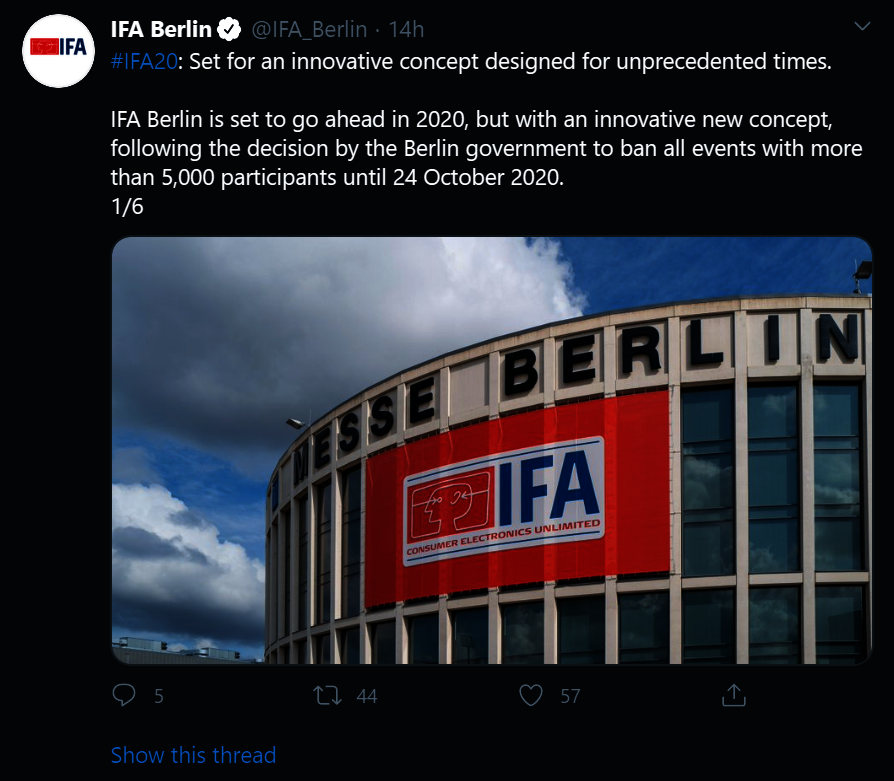 Most likely, IFA Berlin 2020 will take place in the digital realm. Numerous technology and consumer electronics events have already been canceled due to the coronavirus pandemic, including this year's Mobile World Congress, E3, High End Munich and South by Southwest. However, some event organisers have been able to hurriedly reorganize and host digital events instead. Microsoft for example, has said its Build 2020 developer conference scheduled for May will take place entirely as a digital event experience, and Apple has similar plans for its June Worldwide Developers Conference.
As such, HDTVTest welcomes the news that IFA is still on, and hopes it will encourage exhibitors to go ahead with their planned product launches as usual.