IHS Markit Raises Forecast For 8K TV Shipments in 2019
By Mike Wheatley
- 17 October 2019
Television market watcher IHS Markit says it expects more 8K LCD TVs to be sold this year than it first thought, having raised its estimate from 347,000 shipments to 387,000 units.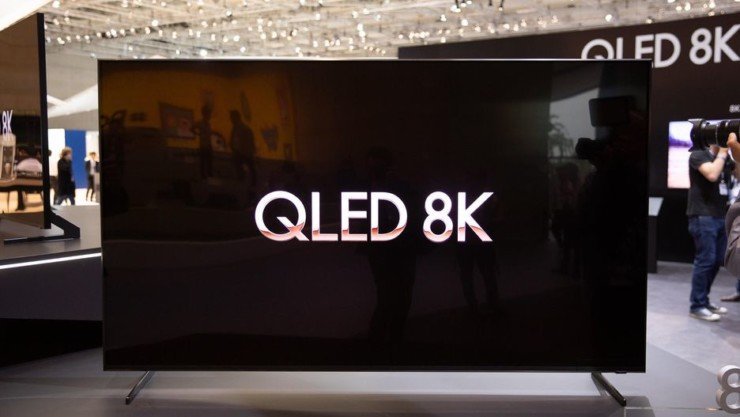 The main reason for the revised forecast is that Samsung Display is significantly ramping up its 8K LCD panel shipments. The South Korean firm is now expected to ship 312,000 8K panels by the end of the year, which is 19.5% more than it first expected. If the forecast is correct, it would mean Samsung will account for 83.6% of all 8K panel shipments this year, IHS Markit said.
The reason for the increased shipments is that Samsung Electronics is selling more 8K TVs than expected, having thrown huge resources at expanding the market. The company introduced a range of new 8K QLED TVs at the recent IFA 2019 event in Berlin, and has also benefited from less skepticism of the market overall, Business Korea reported.
It's not only Samsung that's expecting to sell more 8K TVs than anticipated, however. Taiwan's AU Optronics has also revised its own forecast upwards and says it now expects to ship 6,700 8K LCD panels in 2019, three times more than it first anticipated.
LG Display said it will only ship 1,000 8K LCD panels in 2019, way down from its earlier forecast of 21,700 units, but that's only because the company has recently decided to go all-in on OLED TVs at the expense of less profitable LCD displays.
In addition, the 8K TV market may have also benefited from the verbal war between LG and Samsung over what constitutes an 8K TV. At IFA, LG caused some controversy when it showed off what it claims are the world's first "real 8K TVs", saying that its rival's models don't quite fit the bill due to their low "contrast modulation", which rates how distinguishable each pixel is from all of the others.
Some might have expected Samsung's 8K TV business to suffer following LG's claims, but Kim Hyun-suk, head of the company's Consumer Electronics Business Division, told Business Korea sales actually grew in the aftermath of those claims.
The 8K market is also benefiting from a price war in China, with local firms there including TCL, Skyworth, HiSense and Kokca all unveiling lower-priced 8K TVs at IFA.