JVC brings improved HDR performance to its 8K and 4K projectors
By Mike Wheatley
- 11 September 2020
JVC is updating the capabilities of its native 4K and e-shift 8K projector range with a free firmware upgrade that it says will enhance their HDR performance.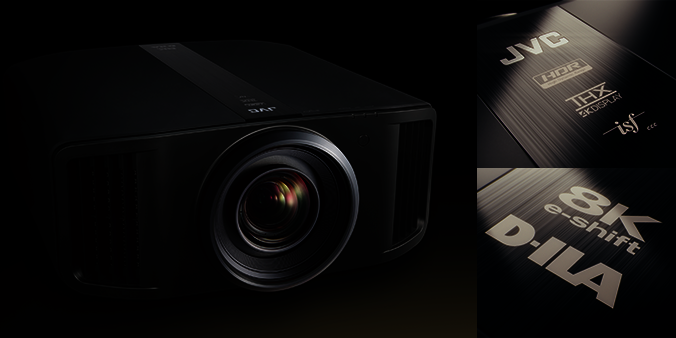 The firmware upgrade applies to JVC's DLA-NX9 (pictured) and DLA-RS3000 8K e-shift projectors, and its DLA-NX5, DLA-NX7, DLA-RS1000 and DLA-RS2000 native 4K models.
It introduces a new Theater Optimizer technology that JVC says is able to intelligently optimise the projector's brightness and tone mapping based on its installation characteristics. Meanwhile, it also evolves the Frame Adapt HDR mode introduced last year, in order to bring dynamic tone mapping to enhance HDR performance.
With Theater Optimizer, users can input characteristics such as the screen size and gain information, allowing it to calculates the optimal lens zoom position, lamp condition, and other settings in order to get the best brightness and colour reproduction.
"Complicated individual manual settings that were required in the past are now eliminated. With the newly added functions, users can easily enjoy powerful HDR images with these JVC projectors," the company said.
Meanwhile, Frame Adapt HDR becomes simpler to use and manually adjust, JVC said. It said it has improved the feature by increasing brightness adjustment from three steps to five, and by displaying the most appropriate picture mode for the kind of input signal, or content being played.
"4K HDR10 streaming, games and Blu-ray content are automatically adjusted for optimized brightness, color and detail on a frame by frame or scene by scene basis," JVC said.
The firmware update also adds a new picture mode especially for the Panasonic DP-UB9000 Ultra HD Blu-ray player that delivers automatic picture optimisation during playback.
JVC said the firmware upgrade will be rolled out in November.