LG Rolls Out Its Latest OLED Displays at SID
By Mike Wheatley
- 14 May 2019
LG Display is planning to go all out at this year's 2019 Society for Information Display conference in San Jose, USA, where it will show off its latest crop of OLED displays in order to highlight its leadership in the segment.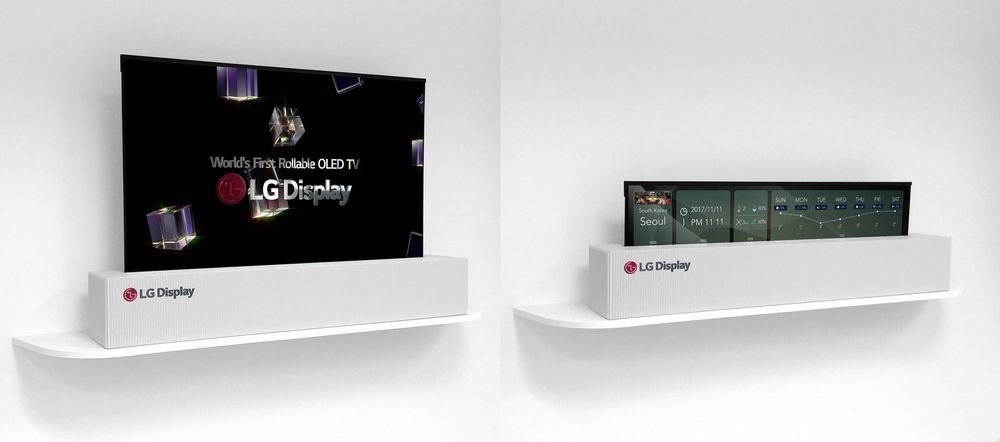 The list of products includes what LG says is the world's largest 8K OLED TV display, the Z9, weighing in at 88-inches. The company will also demo its first 88-inch 8K Crystal Sound OLED TV display, which is able to generate sound directly from the panel.
Of course, LG will also be rolling out its unique, 65-inch rollable OLED display that was first seen at the Consumer Electronics Show in Las Vegas earlier this year. That display should once again be a major highlight, having left reviewers dazzled with its innovative design and stunning picture quality at that event.
Other innovations on display at SID will include LG Display's latest Plastic OLED displays. Designed for the automotive industry, these unique panels provide greater flexibility that allows for "natural curved shapes" necessary to fit the designs of modern dashboards, while also delivering high quality images. POLED products on display include LG's new Digital Dashboard that features two combined 12.3-inch panels. The company will also showcase a 13-inch Centre Information Display, and a 12.3-inch transparent POLED display that it proposes as a "future direction" for the automotive industry.
Commercial displays are another area of interest for the Korean company, and here too it thinks OLED is the way forward. The company will show off its first "digitalised X-ray detector" that it says can deliver "heightened diagnostic accuracy" thanks to the improved image quality of OLED. There will also be two (86-inch and 43-inch) UHD LCD electronic whiteboard displays on show featuring LG Display's new in-TOUCH technology that it says offers "superior sensitivity" compared to other touchscreen products.
Besides its latest displays, LG will also give a presentation on its latest research into future display technologies, including OLED.
"LG Display has pioneered the industry with innovative display technologies such as IPS and OLED TV panels," said Dr. In-Byeong Kang, executive vice president and chief technology officer at LG Display. "We will further strengthen our position as the leading technology innovator in the industry by accelerating our R&D efforts."