LG expands its free content streaming platform LG Channels
By Mike Wheatley
- 11 August 2021
LG Electronics is expanding its Smart TV streaming service as part of an effort to increase its presence in the growing video content space.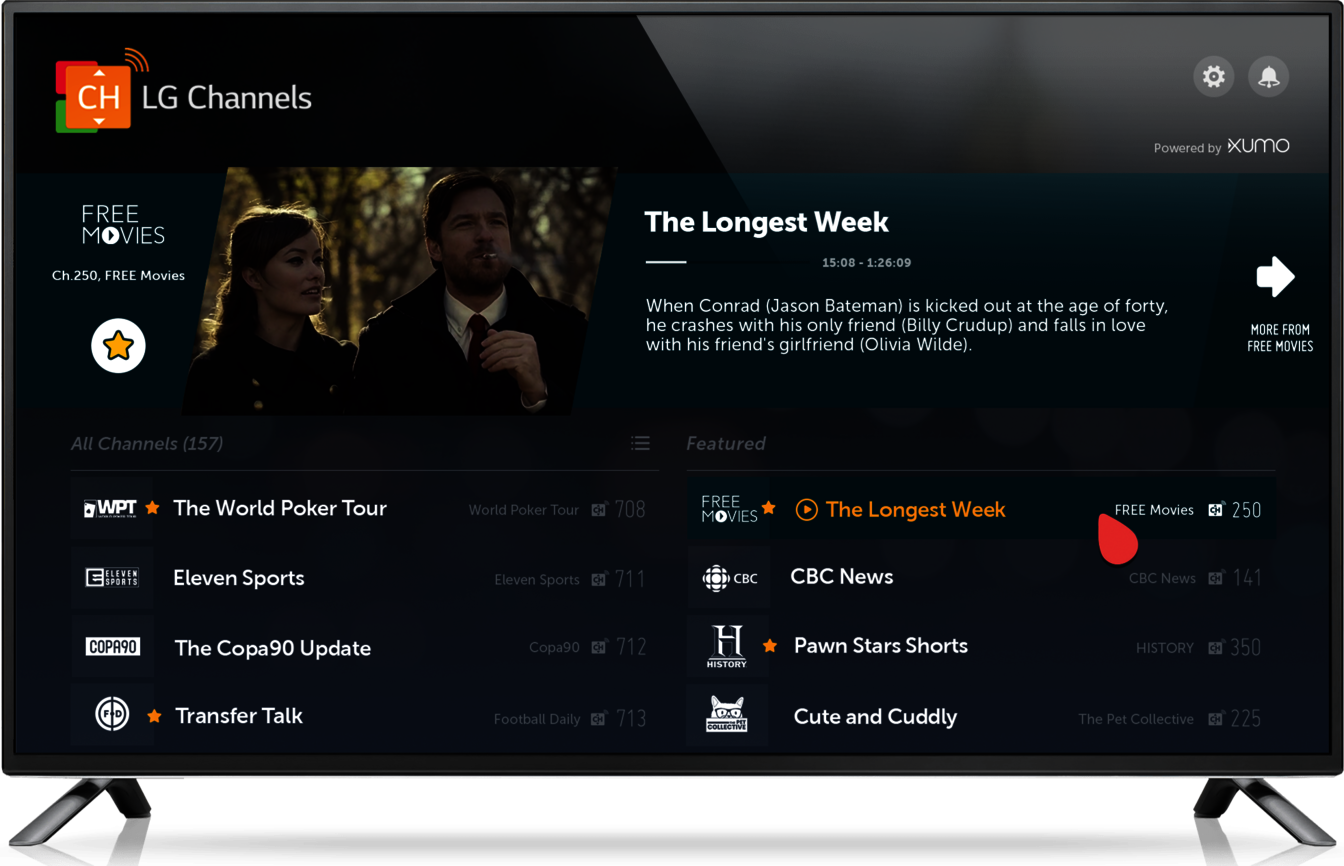 The company said this week it will launch LG Channels in 11 more European countries, including the Netherlands and Switzerland, later this year. It's already available in North America, Brazil, Germany, Italy, Spain, France and the U.K.
LG Channels is a free content streaming service that launched in 2015. It provides LG TV owners with free access to 1,600 channels, but the plan is to expand to 1,900 channels by the end of the year.
The company is also hoping to export more content from the "Korean Wave", which is a reference to South Korean culture, to other countries too. It's working with domestic channels YG TV and New K. Movies to expand their offerings to additional countries. They recently became available in the U.S., Canada, Brazil and Mexico, plus four European countries, LG said.
Meanwhile in Europe and in Latin America, LG is planning to add content from Pluto TV and Rakuten TV to the LG Channels service.
There's also an update in the works that will enable LG Channels to be downloaded on any TV that runs the webOS platform. Up until now it has been exclusive to LG TVs only, but the company is looking to change that in light of its decision to license webOS to other TV brands earlier this year. To date, more than 20 TV manufacturers have launched TVs running webOS, though they are mostly lower-end models built by brands such as RCA, Konka and Ayonz.
LG also promised a new user interface with that coming update that it said will bring content recommendation features to the forefront. The UI update will come to all LG smart TVs from 2016 onwards, it said.
Today's updates to LG Channels suggest the company is keen to follow the path of its arch-rival Samsung Electronics, which recently made its own free streaming platform Samsung TV Plus available on any smart TV, PC, smartphone or tablet via a web browser.
LG reckons LG Channels has seen lots of growth over the past year, with total viewing time over the last 12 months doubling compared to the year before. No doubt, it has benefited to a large extent from the COVID-19 pandemic and stay at home orders implemented around the world.