LG to start licensing webOS to other TV makers this year
By Mike Wheatley
- 25 February 2021
LG Electronics has confirmed that it's opening up its webOS TV platform to other TV brands.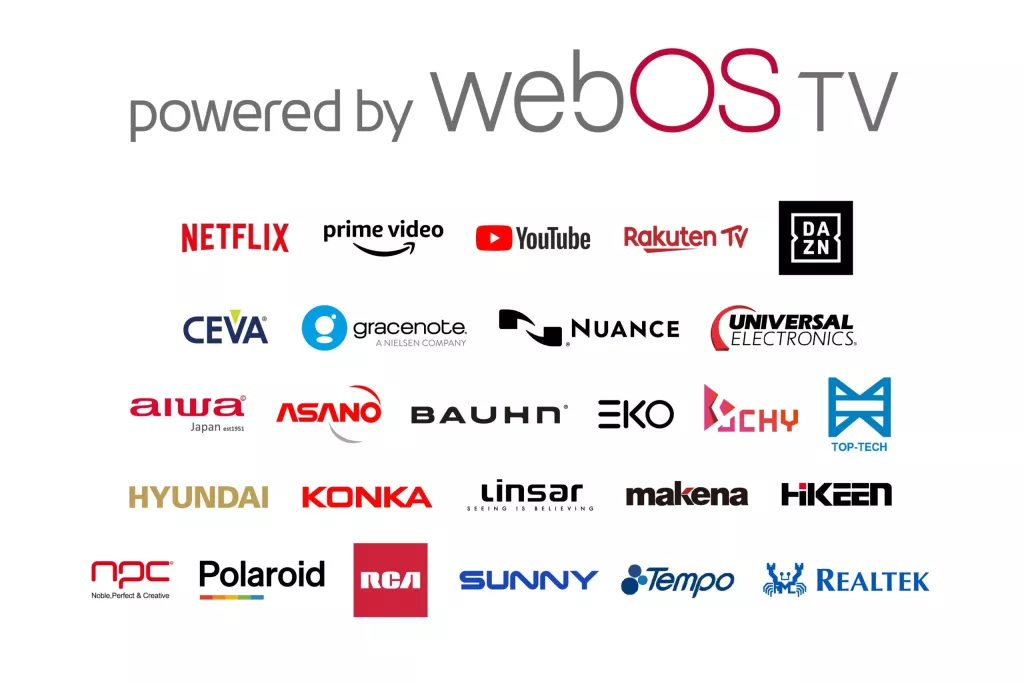 It said more than 20 TV manufacturers have signed up so far, though it doesn't appear to have convinced any big names so far. Instead, it reeled off a list of mid-tier brands such as RCA, Polaroid, Blaupunkt, Ayonz, EKO, Aiwa, Linsar and Konka.
Those companies will be able to install webOS 5.0 on their new TVs this year. The webOS offering is known for its intuitive user interface and offers a range of important features such as voice search and controls, integrated AI algorithms to recommend content based on user's viewing habits, and access to streaming services such as Netflix, Amazon Prime Video and the live sports streaming service DAZN. It also provides access to LG's own premium content streaming offering, LG Channels.
In addition, compatible TVs may even come bundled with LG's much-loved Magic Remote, or at least a rebranded version of it, as LG says it will be compatible with all webOS TVs.
LG Home Entertainment Company President Park Hyoung-sei said that by welcoming new partners into the webOS TV ecosystem, his company is embarking on a new path that will allow many TV owners to experience the same great UX and features of its own TVs.
He added that the deal has "the potential to reshape the TV business for both technology and content providers while significantly growing LG's presence and prominence in the global home entertainment market".
LG also said that by opening up webOS to its partners it will be able to strengthen that platform and hopefully make it more attractive to application developers, as well as advertisers.
LG's move means that it's getting into competition with companies such as Amazon, Google and Roku, which have all partnered with various brands to power their smart TVs, with their respective Fire TV, Android TV and Roku TV platforms. Samsung has also said it wants to license its Tizen operating system to other TV makers, though it hasn't yet announced any partners.
One key difference between webOS and those other platforms stands out. The Android TV, Fire TV and Roku TV platforms are all updated fairly regularly, whereas LG, like Samsung, has not historically updated its own platform for older TVs. It remains to be seen if LG will abandon that practise, but there is a feeling that it might have to do so it it wants to be competitive. It's also noteworthy that LG's latest 2021 TVs will all run webOS 6.0, while its new partners will, for now, only be able to use webOS 5.0.
LG said the first third-party TVs running webOS 5.0 will launch later this year.