LG's OLED Displays Win Eye Comfort Certification
By Mike Wheatley
- 1 July 2019
One of the most common concerns of watching TV too much is that staring at the screen for hours on end can have a negative impact on your eyesight. If you've ever sat and binge-watched one of your favourite series on Netflix for example, you can probably attest to the level of discomfort that results. Blurry eyes, the inability to focus properly, and in some cases, rotten headaches are a common symptom of gorging on too much TV.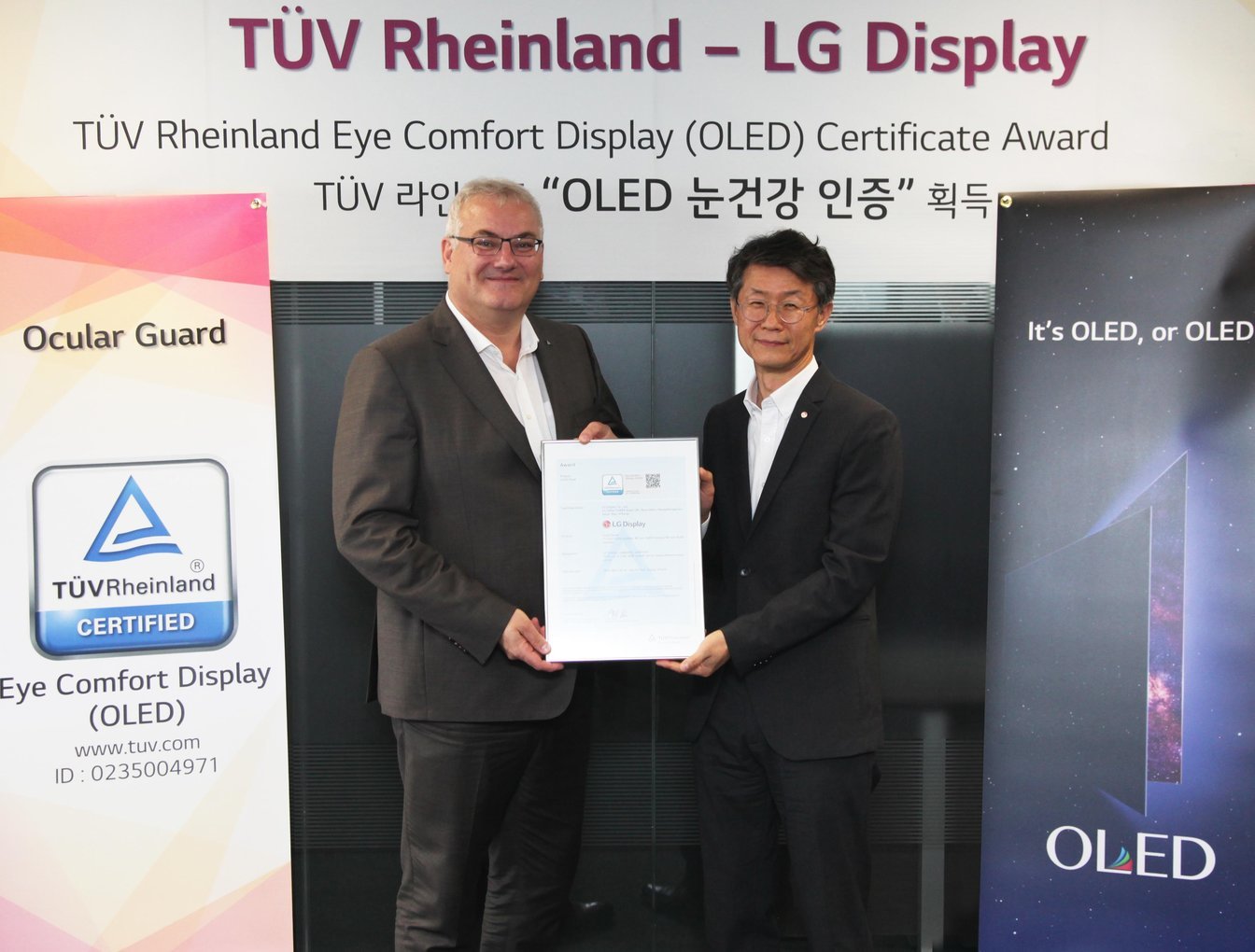 If that sounds like you, you may want to think about investing in one of LG's OLED TVs, which have just been awarded an "Eye Comfort Display" certification from TÜV Rheinland, an independent testing organization based in Germany that, well, does tests on these kinds of things.
According to TÜV Rheinland, LG Display's White OLED (WOLED) panels, which are used not just in the Korean firm's TVs but also those made by almost every other brand, including Sony, Philips and others, meet three key qualifications regarding its eye-comfort standards.
They include the organization's standards for potentially harmful blue light content, as well as flicker and high-quality imaging, it said.
TÜV Rheinland's rigorous tests showed that LG Display's 65-inch OLED panels emit just 34% blue light, which is under the 50% threshold that it considers to be the minimum safety level. By comparison, some LCD panels received a score of 64% blue light, almost double that of LG's OLED panels.
TÜV Rheinland said this is important because prolonged exposure to blue light, especially at night time, has been linked to the deterioration of people's eyesight. One of the main conditions it can cause is "macular degeneration", wherein light-sensitive cells in the retina are damaged, sometimes irreparably. Several studies have shown that night-time exposure to blue light can be significantly more harmful than during the day time, though more research is needed regarding exactly how much exposure can be damaging.
OLED display technology produces less blue light than LCD displays because it works by emitting white light that's passed through blue, green and red-coloured filters. LCD on the other hand, produces a blue or blue-violet backlight that's passed through green and red filters, or quantum dots, to create the full colour spectrum. Essentially, this means that OLED displays generate a lot less blue light than their LCD counterparts.
LG Display's OLED panels also met safety specifications in the high colour range and High Dynamic Range categories, and scored 0.87% in light reflection, which TÜV Rheinland said was less than half that of LCD displays.
Further evidence of OLED's eye safety benefits comes from Samsung, which also won an award from TÜV Rheinland for its smaller smartphone displays in February.
LG Display said it will use the TÜV Rheinland certification to help market its OLED TVs:
"Certification by TÜV Rheinland means that LG Display's OLED TV panels are now internationally recognized as displays beneficial for eye health," said Dr. Chang-Ho Oh, executive vice president of LG Display's TV business. "We anticipate that consumers can now choose OLED TVs with more confidence."