LG's newest 16:18 DualUp monitor makes multitasking a breeze
By Mike Wheatley
- 27 December 2021
Professionals who find themselves constantly switching between apps as they attempt to multitask might well be interested in the latest exotic creation from LG Display.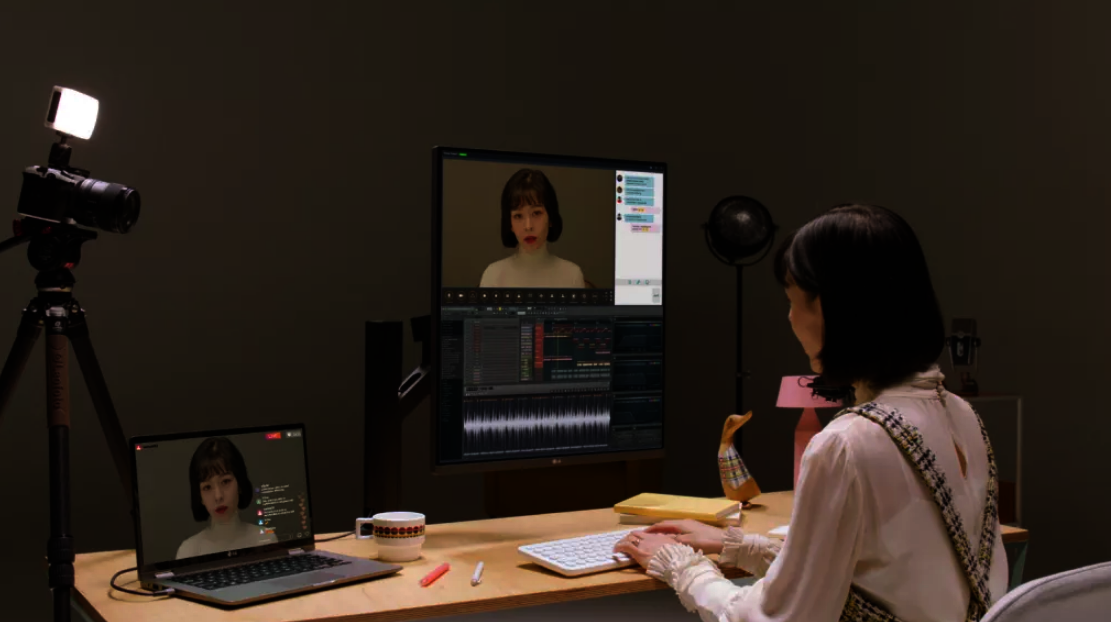 With its unique 16:18 aspect ration, the aptly-named LG DualUp is billed as a "completely new format in the monitor market" that provides the same real estate as a pair of regular 21.5-inch displays, together with a vertical split view function that makes it easier to see multiple apps at once.
With a resolution of 2560x2880, the unique 27.6-inch LG DualUP monitor tops out at a maximum of 300 nits brightness and boasts 98% coverage of the DCI-P3 colour gamut. It can be attached to "most" desks using the supplied Ergo stand, LG said.
The company says the unusual form factor enables more productivity and creative possibilities, together with ergonomic benefits as it helps to reduce "side-to-side head movements, the main cause of neck pain." The assumption then is that the up-and-down head movements the LG DualUp would encourage are somehow better for people's health.
For those who require multiple displays at their work desk, the LG DualUp should certainly make it easier to multitask, enabling someone to edit videos perhaps, while simultaneously keeping a close eye on their email and communication apps such as Slack.
LG also showed off a second new monitor with more standard dimensions, a 4K 32-inch UltraFine display. It retains an ordinary 16:9 aspect ratio but adds the "first Nano IPS Black panel" that LG says helps it to deliver more "realistic and nuanced black tones".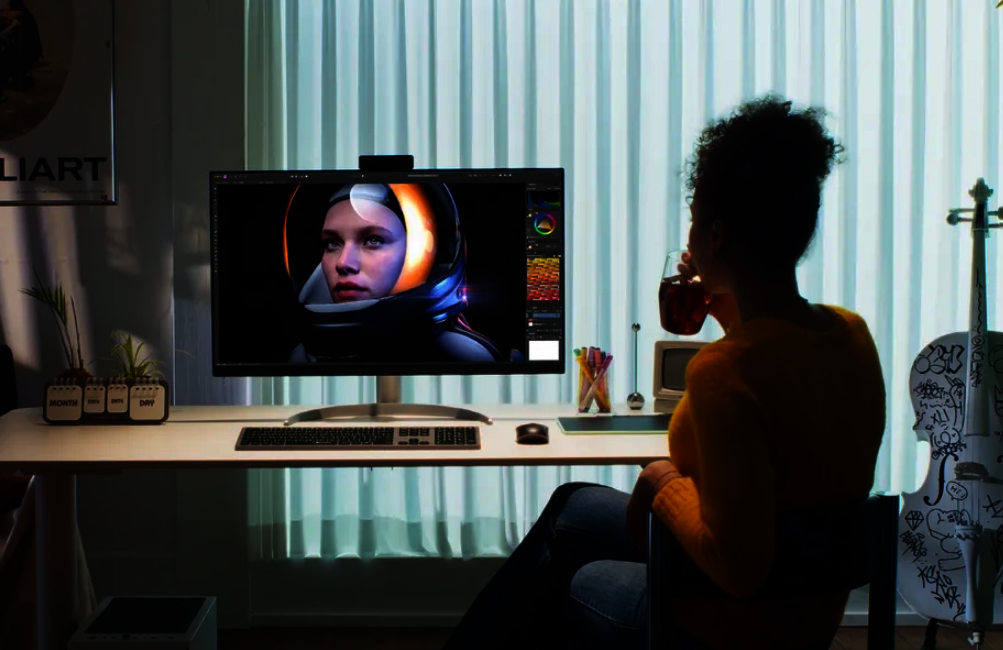 The LG UltraFine goes a little brighter at 400 nits too, and offers a contrast ration of 2000:1 verslatest OLED UltraFine monitorus just 1000:1 on the DualUp. Also included is a self-calibration sensor that helps to ensure accuracy of colour tones when editing photos and video or working on graphic design.
Both monitors are said to come with two HDMI ports, an upstream USB-C port to attach a PC and two downstream USB-C ports. They can charge external devices such as a laptop at up to 96 watts.
LG hasn't revealed any prices just yet, but said it will share more details on the monitors during its virtual CES 2022 presentation on January 4.
The monitors are just the latest in a number of pre-CES announcements from LG. In the last week, the company has also shown off its latest OLED UltraFine monitor, its flagship S95QR soundbar for 2022, a battery-powered LCD TV on wheels and its latest bizarre OLED TV concepts.