Nvidia Updates Its Shield TV Box with Android Pie
By Mike Wheatley
- 1 August 2019
Nvidia is rolling out a new software update for its Nvidia Shield set-top box. The upgrade includes a new version of its operating system, Android Pie. There's also a new "match content colour space" feature that should enhance viewing for those who like to watch movies and shows in High Dynamic Range.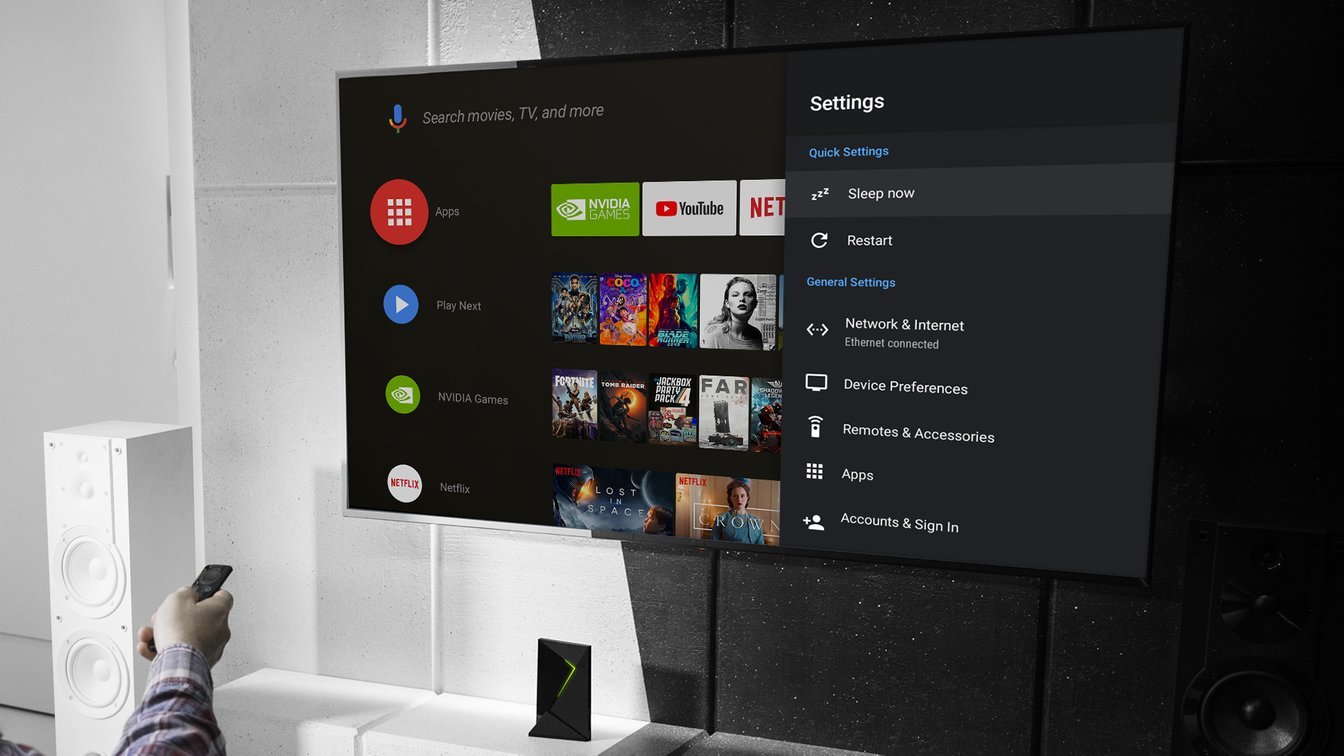 The update, officially called Shield Experience Upgrade 8.0, comes with Android 9 which offers a new settings menu and "streamlined" setup experience for new users. Google also says there are various performance optimisations for TV devices in the updated OS.
As for the match content colour space feature, this is a new setting that enables the Nvidia Shield box to automatically match the colour space of the content, which is important when switching between High Dynamic Range and Standard Dynamic Range. Still, the Nvidia Shield doesn't support the match frame rate system that's offered on the Apple TV box.
The update also brings a few application-specific features, such as high quality 5.1 surround sound in Netflix, and Chromecast support for Amazon Prime, which means that service can now be cast directly to the Shield box in up to 4K resolution. Sadly though, it seems HDR is not available.
There's also a new Hulu app with Live TV showing news, sports and events with over 60 channels to choose from.
Nvidia said its software update is rolling out now. The upgrade comes as rumours persist that Nvidia is working on a new version of the Shield hardware, which was last updated in 2017.