Panasonic Debuts HZ2000 OLED TV With Custom Panel
By Mike Wheatley
- 7 January 2020
Panasonic has rolled out its new flagship TV for 2020, the 4K resolution HZ2000 OLED, at the Consumer Electronics Show in Las Vegas. The HZ2000 is the successor to last year's GZ2000, which was widely acclaimed as one of the best OLED TVs in 2019.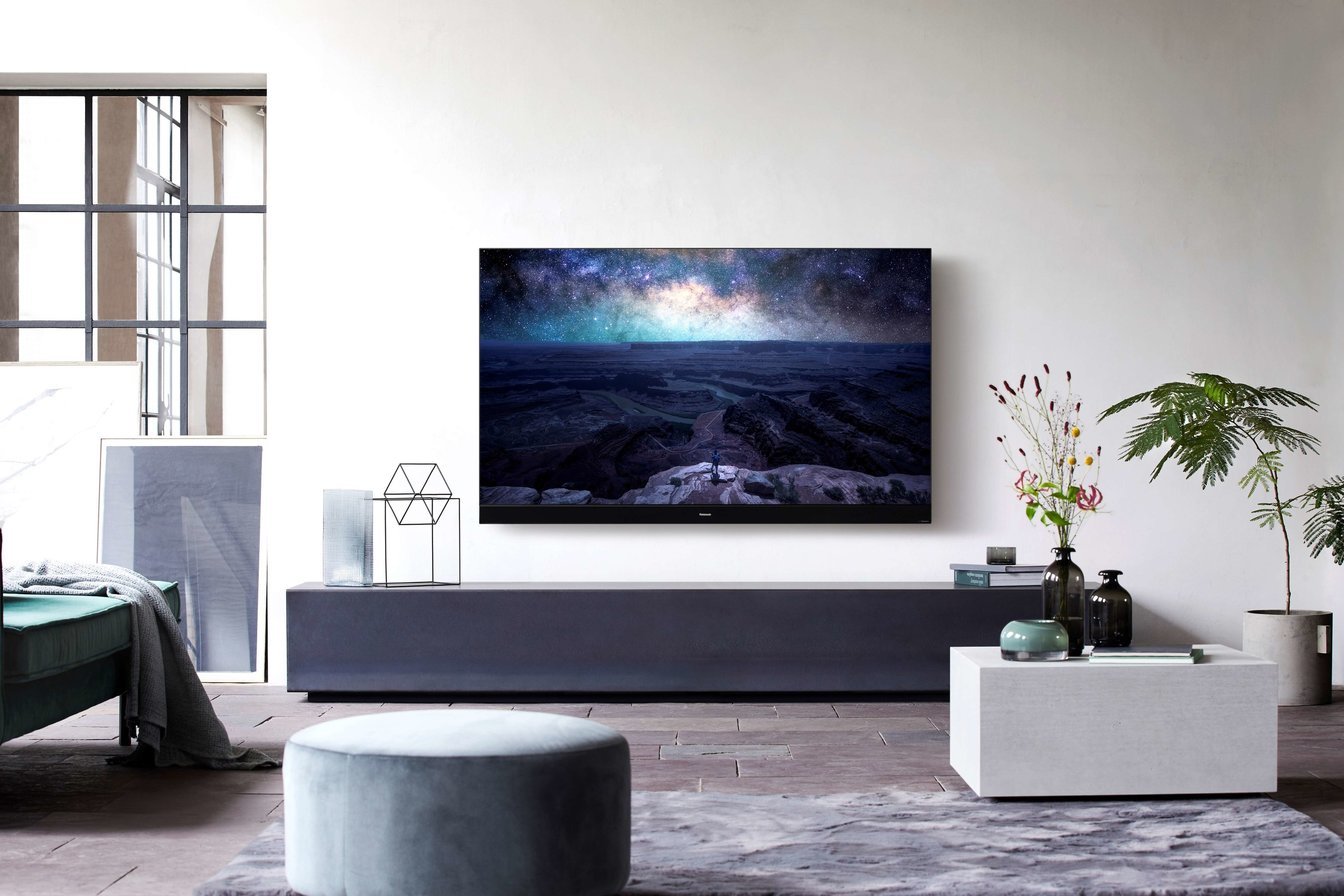 Panasonic hasn't provided too many details so far, but the HZ2000 is said to feature a "Custom Professional Edition OLED panel" just like the GZ2000. The TV will also support the full gamut of high dynamic range formats, including Dolby Vision, HDR10+ and HDR 10, the company said.
The HZ2000 will also deliver higher peak brightness levels than most OLED TVs, Panasonic said. It hasn't given any specific numbers just yet, but brightness is a known weakness with OLED TVs and so if Panasonic can improve on this that alone could be reason enough to consider buying one.
Also interesting is Panasonic's support for the new Filmmaker Mode, a new TV setting created by the UHD Alliance that promises to display movies just as the creator intended by disabling certain settings such as motion smoothing, sharpening and noise reduction, while preserving the correct colours, frame rates and aspect ratios.
Filmmaker Mode is an interesting idea but it remains to be seen how effective it will be. The problem with presets such as these is they sometimes lead to flat viewing experiences as they don't allow the TVs to play to their unique strengths.
Still, we're confident the Panasonic HZ2000 will live up to expectations. Once again, the company has teamed up with Hollywood colourist Stefan Sonnenfeld to ensure that its TVs output images suitable for a production studio monitor, helping to close the gap between professional and domestic viewing experiences.
Another new feature is Dolby Vision IQ, which uses "external sensors" built into the TV to help optimise the images on screen according to the brightness of the room, helping to ensure any details in dark scenes are visible.
Viewers will also be able to manually calibrate Dolby Vision output on the HZ2000. With this, it's possible to disable tone mapping and activate a "hard clipping" feature that prevents areas of high luminance from exceeding the panel's brightness capabilities.
"The HZ2000 really expands the viewing environments in which viewers can enjoy true Hollywood picture quality. Thanks to Dolby Vision IQ and Filmmaker Mode with Panasonic's unique Intelligent Sensing feature, viewers will still see all the details and colors that the creators wanted them to see, even if they are watching in a well-lit room," said Yasushi Murayama, executive of product strategy at Panasonic, in a statement.