Panasonic announces five models in its 2022 OLED TV lineup
By Mike Wheatley
- 12 May 2022
Apart from announcing its LZ200 flagship OLED TV earlier in the year, Panasonic had been characteristically quiet about the rest of its 2022 TV range. That's all changed as of today, as the popular Japanese firm today unwrapped four additional OLED TVs, as well as two "core" LCD models.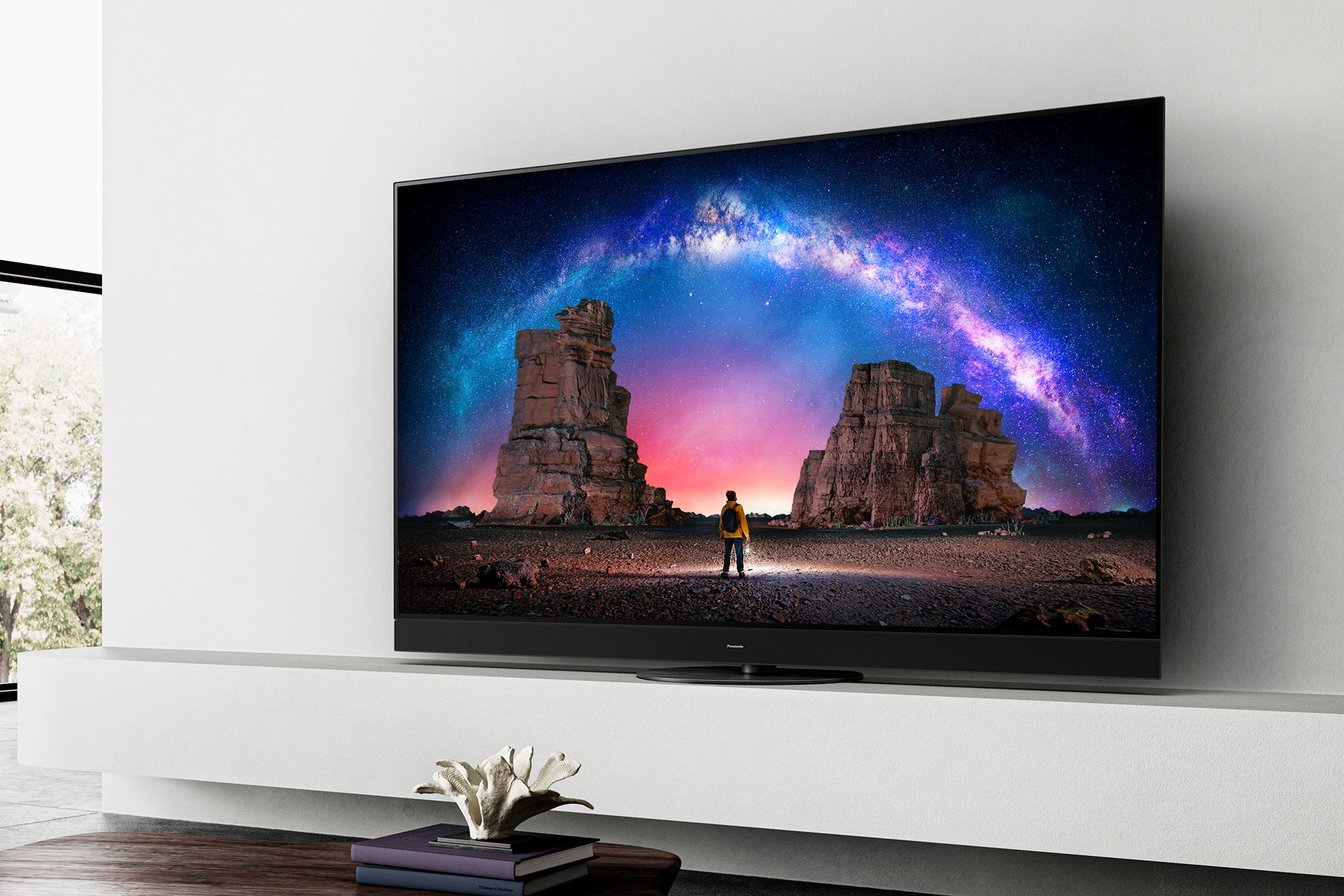 Panasonic's OLED TVs have a pretty dedicated following and so its annual lineup of TVs is always eagerly anticipated, and the company hasn't disappointed us. The Panasonic LZ2000 (above) is an absolute beast of a TV that will give the flagship models of other brands like LG Electronics and Sony a close run for their money. It sports Panasonic's now customary Master OLED Pro panel that's customized by the Hollywood colourist Stefan Sonnenfeld to deliver more accurate "cinema quality" colours and tones, in addition to the company's picture processing software and new HCX Pro AI processor.
The company is promising some serious improvements to its 2022 OLED range too, with both the LZ2000 and LZ1500 boasting higher peak brightness in its True Cinema, Cinema, Filmmaker and Professional Modes, plus superior colour volume in its blues and its traditional high-precision gradations. Panasonic also spoke about "optimised picture quality" that relies on improved sensors to detect ambient brightness in the living room, so it can adjust each colour tone to best suit the environment the TV is in.
On the audio side, Panasonic said the LZ2000 boasts a 360-degree Dolby Atmos experience built-in, using a Front Array speaker system. This includes up-, front- and side-firing speaker units, coupled with Beam Forming technology to create an immersive spatial soundstage.
The new Panasonic LZ1500 (below) appears to share the same picture performance with a slightly less sophisticated sound system.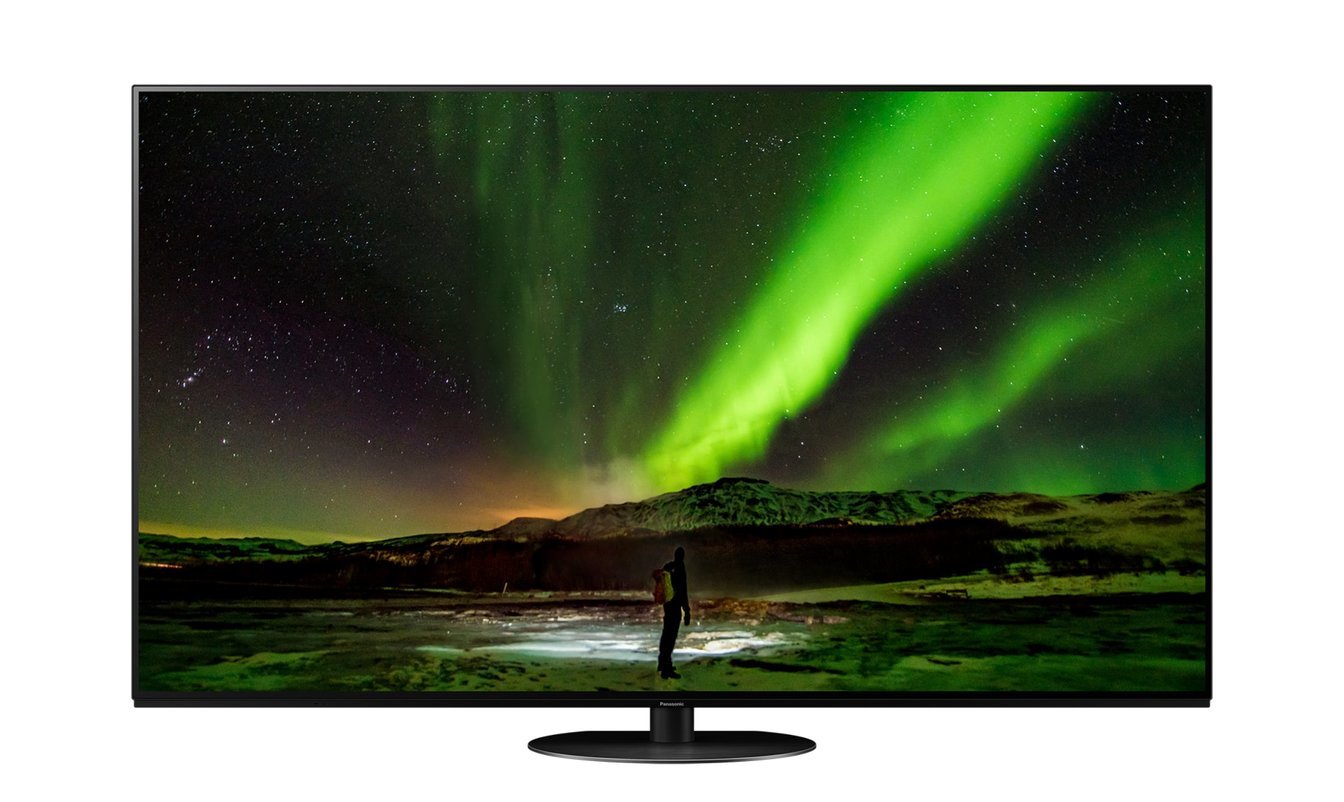 Interestingly, the top two models in Panasonic's 2022 OLED series come in different sizes. For the LZ2000, there are 55-inch, 65-inch and 77-inch size options, while the LZ1500 maxes out at 65-inches, with smaller 55-inch, 48-inch and a new 42-inch model. Just like LG Electronics has already pointed out on its own OLED sets, Panasonic said that while its larger models will be brighter than last year's equivalents, those who opt for the smaller 42-inch and 48-inch versions won't notice that much difference.
Below the Pansonic LZ2000 and LZ1500 there are three additional models in Panasonic's 2022 OLED lineup - the first of these is the Panasonic LZ1000 (below), which comes with a standard "Master OLED" panel as opposed to a Master OLED Pro display. This model is available in two sizes - 55-inches and 65-inches.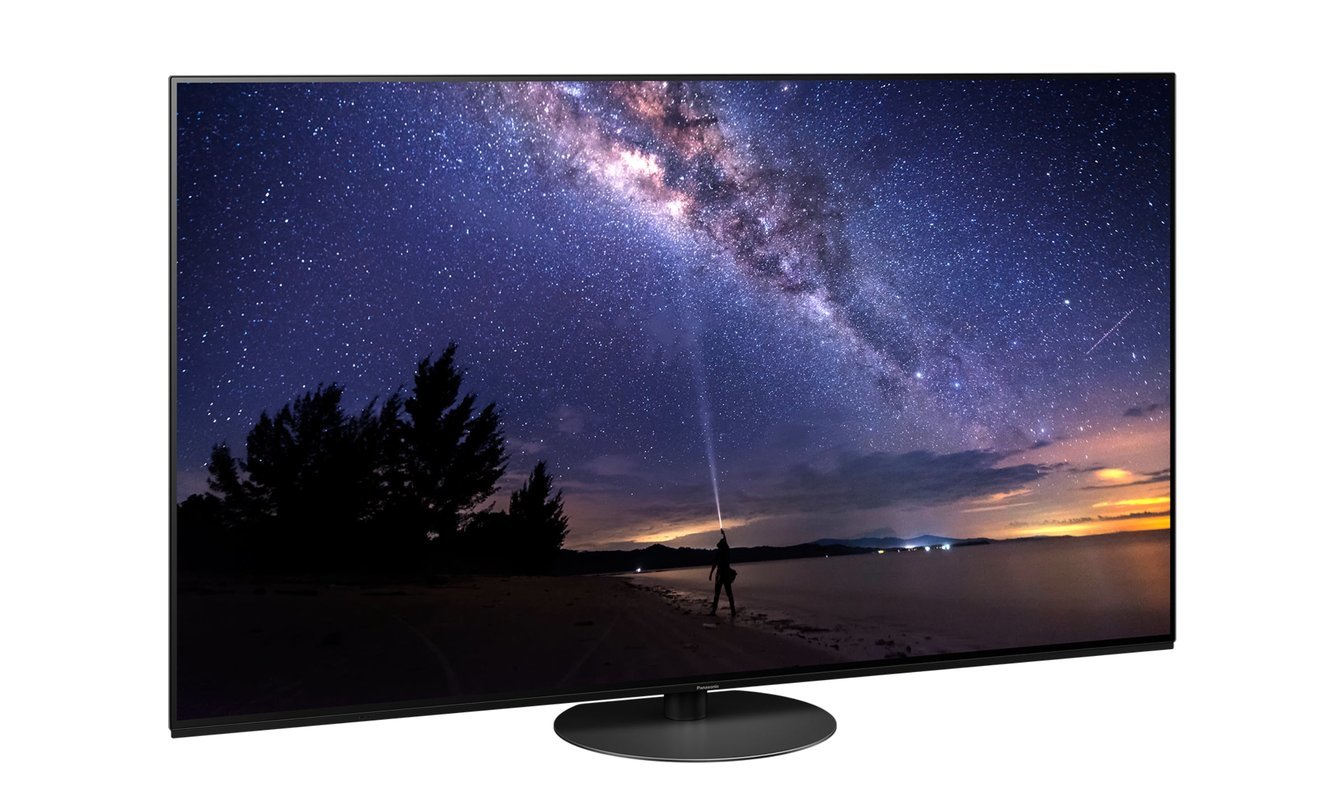 After that, we have two entry-level OLED TVs, the Panasonic LZ980 and the LZ800, which both offer non-Master OLED panels. Panasonic said buyers will have a choice of 42-inch, 48-inch, 55-inch and 65-inch sizes to choose from. The only real difference between the LZ980 and LZ800 is the sound system, with the former boasting Cinema Surround Pro and the latter equipped with a more basic Cinema Surround system.
Like in previous years, all five OLED models support Dolby Vision and HDR10+, plus HDR10 and HLG. Other supported modes include the aforementioned Filmmaker Mode, Netflix Adaptive Calibrated and Dolby Vision IQ.
For gamers, it seems as if Panasonic is catering to their needs with all five models. It appears that every one, even the two entry-level models, comes equipped with HDMI 2.1 ports, though the firm neglected to specify an exact number. We can assume the more expensive models have more though. The TVs all support 4K @ 120Hz at full resolution and the requisite Variable Refresh Rate (AMD FreeSync Premium) that's now a must-have for gamers is fully supported. In addition, there's a handy new Game Control Board that puts all the gaming menu options in one place, similar to what LG has done with its Game Optimiser menu.
We must also give a quick mention to Panasonic's new LCD TVs that sit below the OLED models. These include the Panasonic LX940 (below), which appears to be its highest performing LCD TV for 2022. It's described as a HDR Cinema Display Pro model that comes with a 120Hz panel and LED backlights. The choice of sizes is generous, with 43-, 49-, 55-, 65- and 75- inch options all available. On the downsize, Panasonic specified that this is an EU only model, so it probably won't launch in the U.K.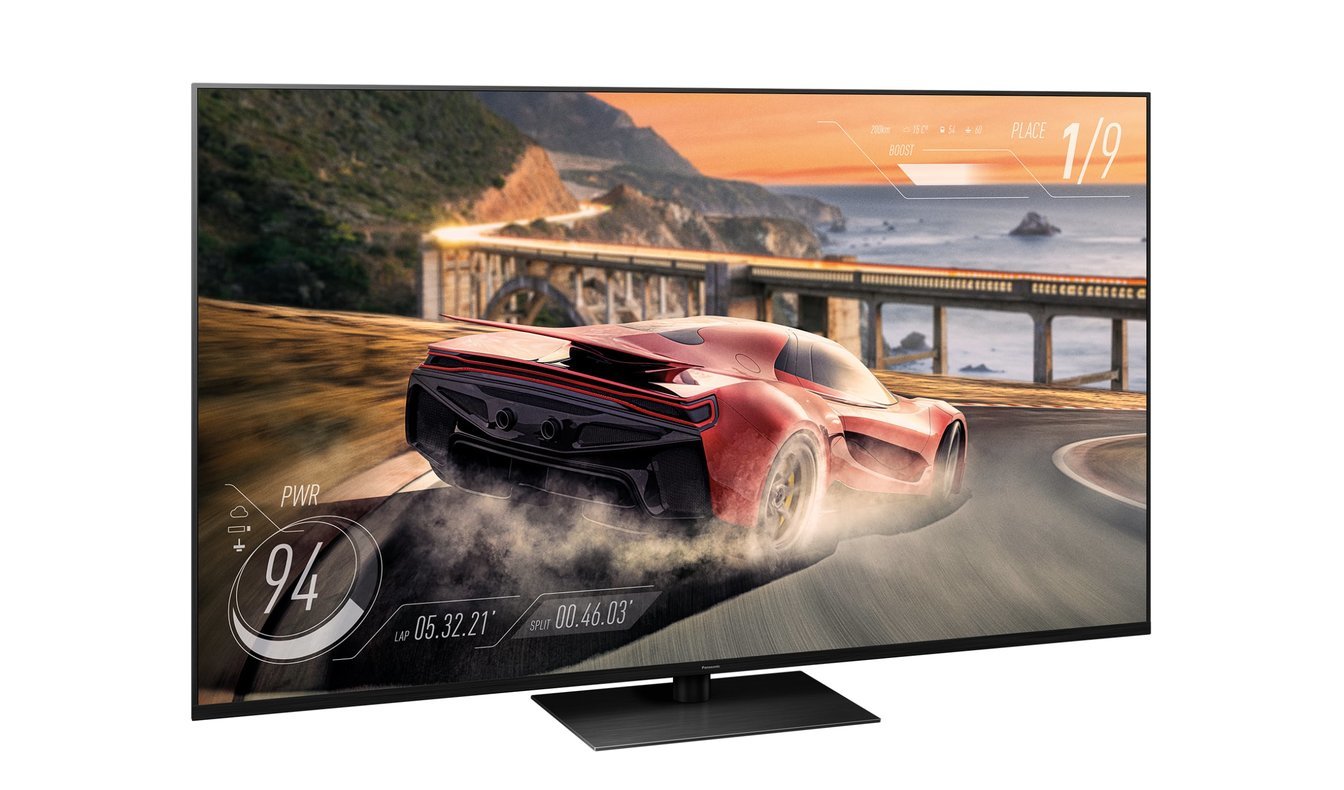 Brits, unless they hop over to France, will likely have to make do with the Panasonic LX800 if they're not in the market for an OLED. This TV is a bit different from the rest because it runs Android TV as opposed to the My Home Screen OS that powers the rest of its 2022 TV lineup. It'll be available in a choice of 43-, 50-, 55-, 65- and 75-inch sizes, though there is a difference, with the smallest models featuring a HDR Bright Panel+ display, and the larger ones designated as HDR Cinema Display.
Panasonic has yet to release any information on pricing or availability, so we'll have to wait and see when they come out. In the meantime, you can check out the video below to see HDTVTest reviewer Vincent Teoh's first impressions of the Panasonic LZ2000 when it was first announced in January: