Panasonic has unveiled its full range of 4K televisions for 2020 at a special event in London's Pinewood Studios, including three new OLED models and three with LCD screens.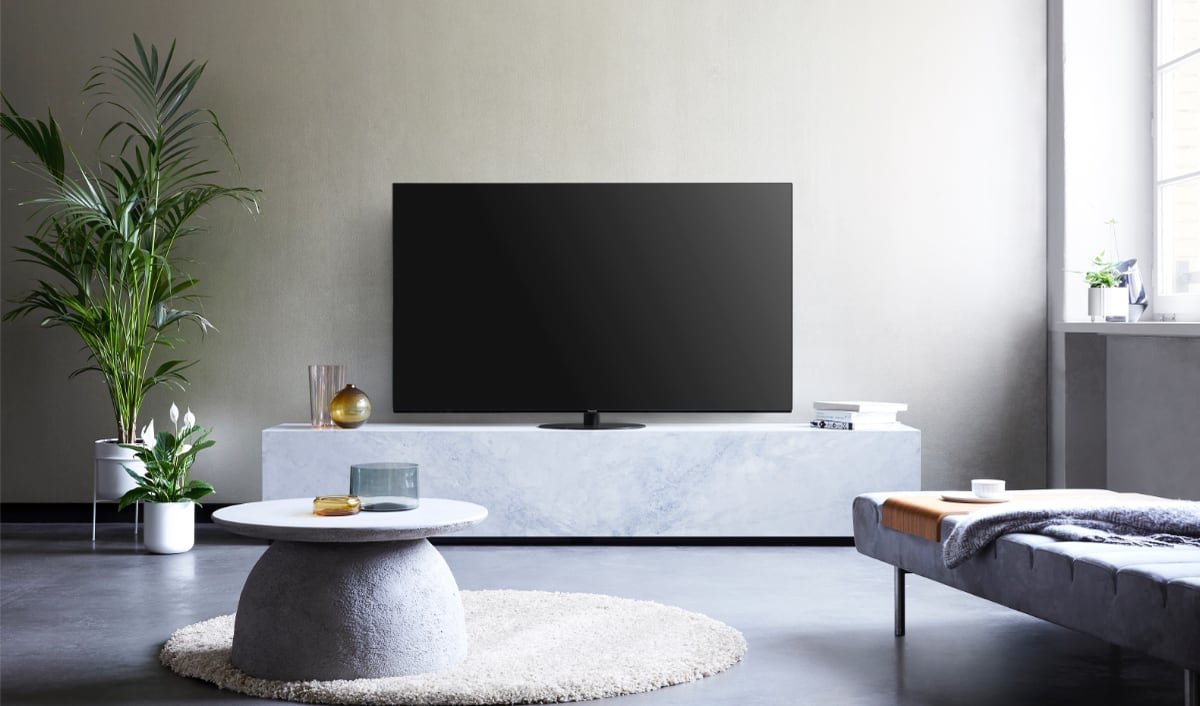 We've already seen a glimpse of what Panasonic has to offer in the shape of its flagship HZ2000 OLED TV, which was first revealed at the Consumer Electronics Show in Las Vegas last month, and that model is being joined on the pedestal this year by two more – the HZ1500 and the HZ1000 (pictured above), which replace last year's GZ1500 and GZ1000.
New features
Like the HZ2000, the HZ1500 and the HZ1000 both support the new Filmmaker Mode as well as Dolby Vision HDR, HDR10+, HLG and HDR10. They've also been fine-tuned by the Hollywood colourist Stefan Sonnenfeld, just like last year's models, and will be available in 55-inch and 65-inch sizes.
TV manufacturers made a big deal out of the new Filmmaker Mode at CES. It's essentially just another preset viewing mode, but the significance is that it overrides the TV's processing features such as motion smoothing and detail enhancement, and instead ensures that content is displayed at the aspect ratio, colour and frame rate that was intended by its original creator.
Panasonic's 2020 OLED TVs also incorporate Dolby Vision IQ for the first time, which works to optimise Dolby Vision content according to the brightness of the room to deliver an even more immersive viewing experience, the company said.
Unfortunately for those considering one of Panasonic's cheaper OLEDs, neither the HZ1500 nor the HZ1000 will feature the customized Master HDR OLED Professional Edition panel first seen on last year's GZ2000 and now this year's HZ2000 flagship. The bespoke panel is a nice touch as it offers 20% higher peak brightness, according to Panasonic. But all three models are at least powered by the company's latest chip technology, the HCX Pro Intelligent processor.
The company said that its OLED TVs' motion handling has also been improved from last year, due to a more complicated implementation of black frame insertion. The technique is common on OLED TVs, and involves inserting a black frame between each frame of moving content. Now, Panasonic has improved on this by dynamically adjusting the duration that the black frame is inserted into the content, hoping to find a "sweet spot" that will enhance overall smoothness and reduce flicker.
Meanwhile, the built-in upward-firing speakers that were exclusive to last year's GZ2000 have now been extended to the full OLED range, Panasonic said. However, the HZ2000 flagship has a superior version of Panasonic's Tuned by Technics 360-degree Soundscape Pro audio system, which is capable of outputting 140 watts of power. The HZ1500 and HZ1000 also have a Soundscape arrangement, but they can only output up to 80 watts.
HDMI 2.1 still missing
On the downside, and this could be a deal-breaker for some buyers, Panasonic's newest OLEDs do not come equipped with the HDMI 2.1 ports that some of its competitors are already offering. The problem is that the lack of HDMI could be a serious limitation for video games fans, as future consoles like the PlayStation 5 are expected to use HDMI 2.1 to output up to 4K120 and variable refresh rate.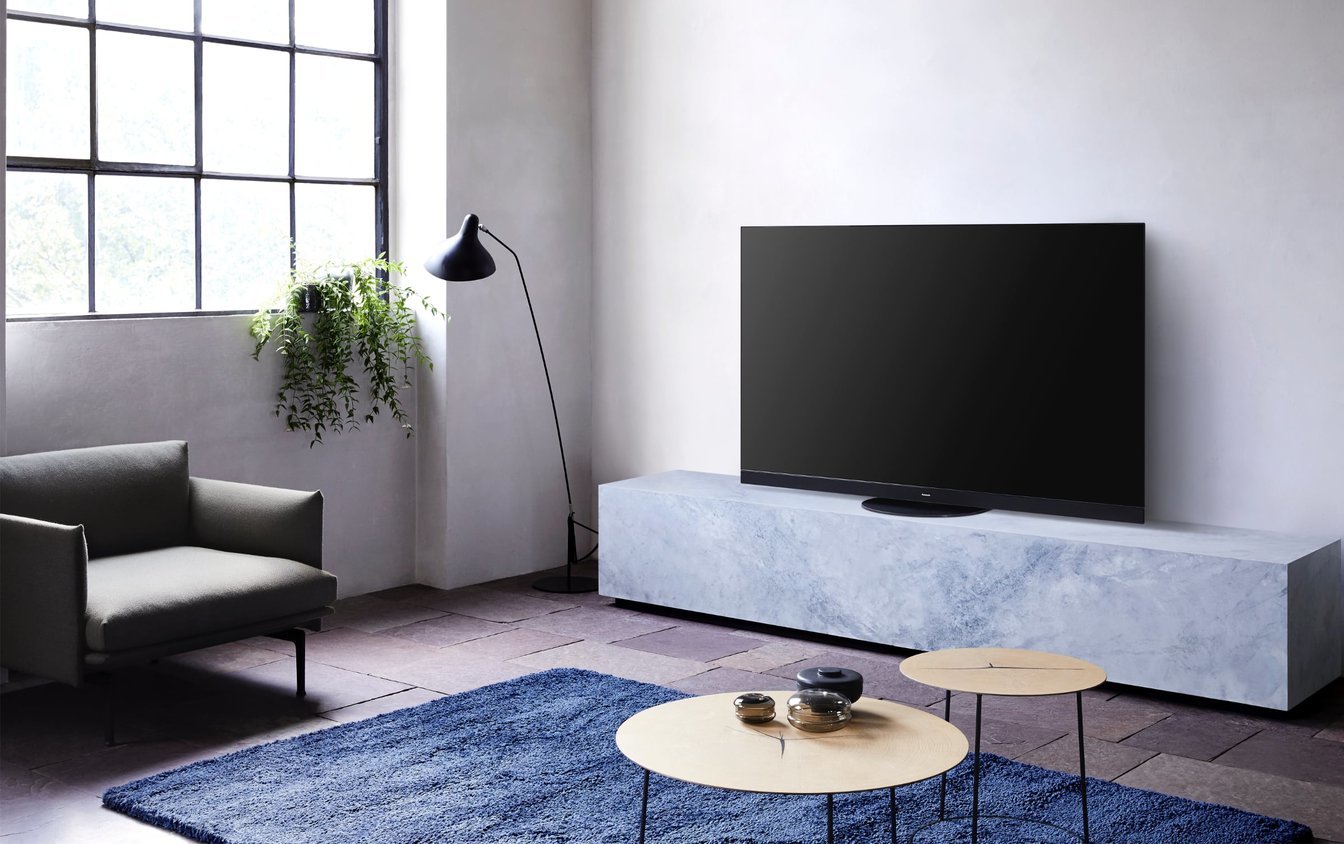 Panasonic's OLEDs do support some HDMI 2.1 features via their HDMI 2.0 ports, such as Auto Low Latency Mode and enhanced Audio Return Channel, which should improve audio quality and format support.
Still, Panasonic makes up for the lack of HDMI 2.1 features somewhat with a couple of specialist features that should add more flexibility for those involved in post-production work.
The new features, added following requests from the post-production community, include the ability to turn off tone mapping, which governs how the TV handles HDR highlights that are too bright for the display panel. This should provide more scope for professionals to work on source content that doesn't exceed the native brightness of the panel, Panasonic said. In addition, the HZ2000, HZ1500 and HZ1000 now offer the "world's lowest calibration points" at 1.3% and 0.5%, helping to ensure a more nuanced transition from true black to just above black, the company said.
3 new LCD ranges
Moving on to Panasonic's 2020 LCD range, there are three new 4K models to look at. They include the high-end HX940, available in 43-, 49-, 55-, 65- and 75 inches; the HX900, available in 43-, 49-, 55- and 65-inches; and the HX800 (below), which comes in 40-, 50-, 58- and 65-inch sizes.
For the first time, Panasonic's LCD TVs will all support Dolby Atmos, as well as HDR formats such as Dolby Vision, HDR10+, HDR10 and HLG. The HX900 also comes with a HDR Cinema Display feature that helps to boost brightness levels.
Panasonic said the new HX940 represents the pinnacle of its LCD performance, offering a faster screen refresh rate than previous models at 100Hz. It's powered by the company's HCX Pro Intelligent Processor, and also includes Local Dimming Intelligent Pro technology that helps to boost contrast by adjusting the backlight and LCD shutters, achieving an effect similar to if you has thousands of local dimming zones, the company said.
New soundbars
Panasonic also found time to unveil a couple of new soundbars to its portfolio, including the new SC-HTB600 Dolby Atmos soundbar (pictured below) and the slightly lower spec SC-HTB400, which doesn't support Atmos.
The Panasonic SC-HTB600 supports both Dolby Atmos and DTS:X audio, creating a much more convincing virtual surround sound effect through its two front-facing full range speakers, the company said. In addition it also features a more powerful wireless subwoofer that provides deeper bass response and power output at up to 360 watts. It also offers HDMI connectivity that supports 4K HDR passthrough and eARC, allowing for transmission of high quality audio between the soundbar and compatible TVs.
The SC-HTB600 can't perform those tricks but it can stream audio from a smartphone using a Bluetooth connection. It comes with two full range drivers with two built-in 8cm woofers and two bass reflex ports that help it to deliver a maximum output of 160 watts.
Both of the soundbars are designed to complement Panasonic's 2020 TVs, and come with adjustable feet that allows them to be placed in front of the TV, or just over its pedestal.
One nice touch is that the soundbars are angled upwards by seven degrees so that sound is better projected to the listener's ears. The angle is adjusted if the soundbars are mounted on the wall, so that sound travels in a similarly direct way to the listener.
Availability and pricing details for Panasonic's TVs and soundbars were not announced, but we expect to hear more in the coming weeks.