Philips 804 & 854 OLED TVs Get Dolby Vision & 3rd-Gen P5
By Mike Wheatley
- 24 January 2019
TP Vision, the Dutch company that operates the Philips TV brand in Europe, has announced its first OLED and LCD TV models featuring support for both Dolby Vision and HDR10+.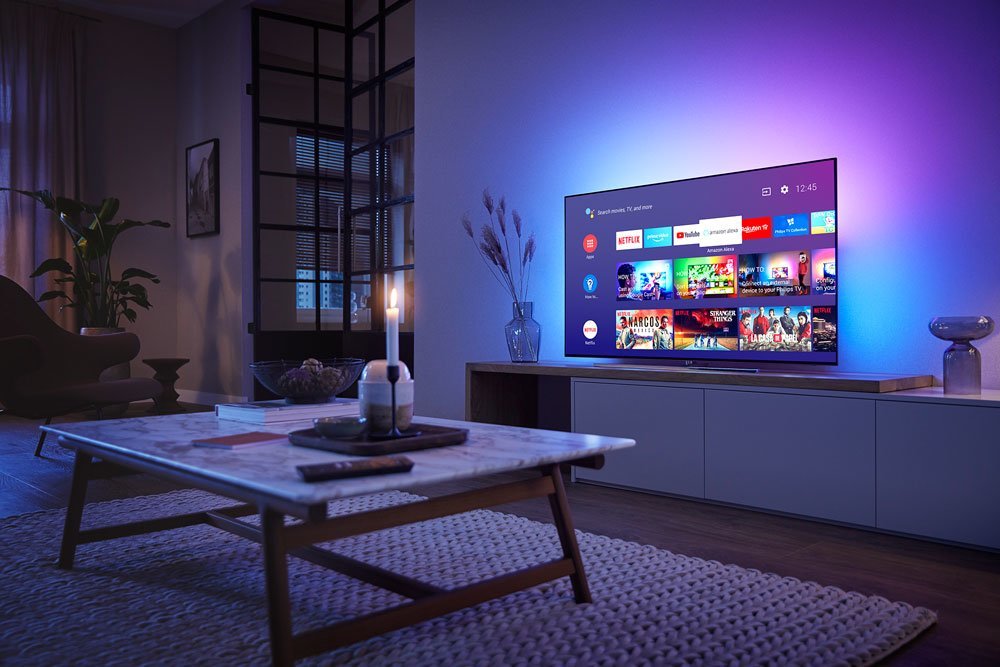 The TVs also sport Dolby Atmos surround sound and will run the latest Android TV operating system, 9 Pie.
TP Vision said support for the standards on its new 4K OLED804 and OLED854 TVs, plus a number of new LCD TVs, is enabled thanks to the addition of its new P5 video processor, which is said to be 20 percent more powerful than its previous generation chip.
The announcement means that Philips becomes only the second major TV brand to support both of the premium high dynamic range 4K formats. It follows Panasonic, which announced support for both Dolby Vision and HDR10+ with the launch of its 4K GZ2000 OLED TV at the Consumer Electronics Show earlier this month.
TP Visions' support for Dolby Vision is somewhat surprising as the company is one of the main backers of Samsung's efforts to promote HDR10+ as an alternative. TP Vision isn't a member of the official HDR10+ Alliance, but says the format provides the flexibility to enhance certain image parameters in a way that Dolby Vision cannot.
Besides Dolby Vision, the new TVs will also feature Dolby Atmos for more immersive audio experiences, the company said. The new Philips OLED804 and OLED854 series will also feature 3-sided Ambilight technology, come with a built-in 2.1-channel 50W audio system, and be pre-installed with Android 9 Pie at launch. Android 9 is the latest version of the Android TV operating system, offering a revamped user interface and support for Google Assistant and Amazon Alexa, enabling voice control functionds.
The OLED TVs will be available in two sizes – 55-inches and 65-inches – when they go on sale in the first half of this year. Pricing for the TVs was not announced.
TP Vision also announced a new line of LCD TVs that will also support Dolby Vision and HDR10+. These include a new mid-range "performance" TV known as "The One" that offers 4K resolution and will come available in sizes ranging from 43 to 70 inches.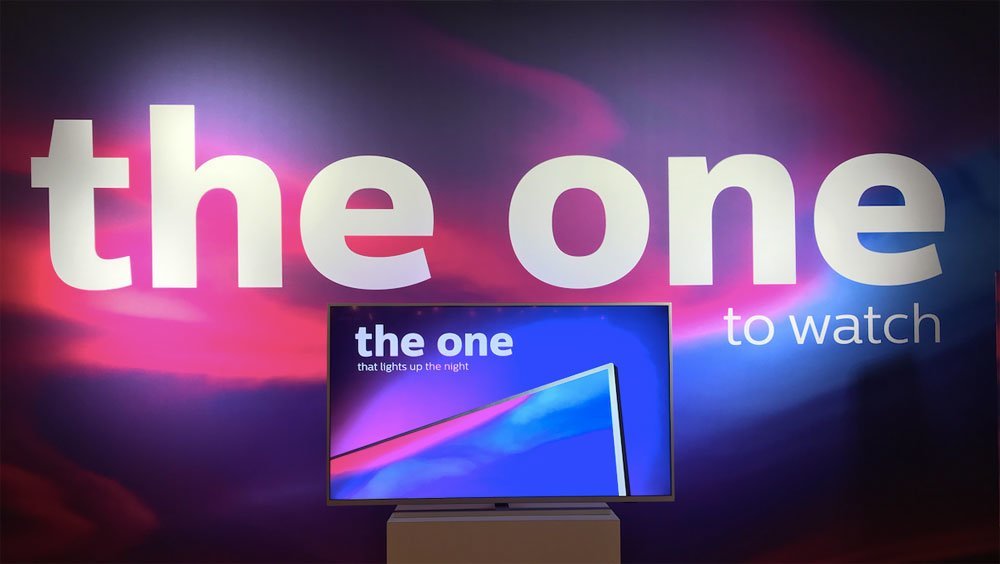 The rest of the Philips 2019 TV lineup includes a bunch of new models in its 6 Series, all the way up to its higher end 9104. Philips TVs from 7 Series up will sport Android TV, while the 6 Series will be powered by Philips' Saphit TV platform.
Some, but not all of the TVs will feature speakers made by Bowers & Wilkins, extending a partnership that began last year when the British audio equipment maker designed the soundbar for the Philips 65OLED903.