Report: Samsung Display unlikely to boost QD-OLED production until 2024
By Mike Wheatley
- 8 February 2022
A report in South Korea says Samsung Display is struggling with low yields for its new QD-OLED panels, hindering its ability to step up production. The company is holding off on an investment to ramp things up, pending the market's reaction to its first QD-OLED products.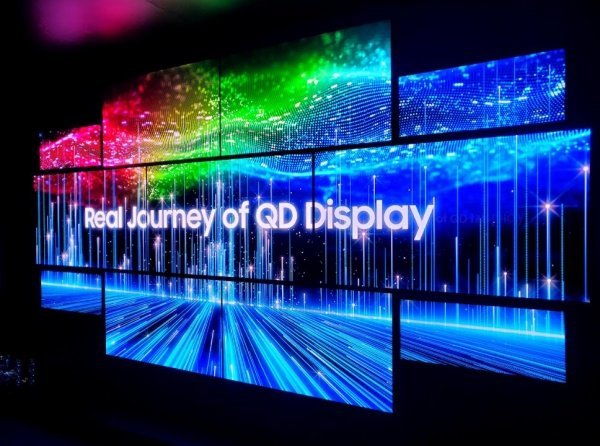 The Elec points out that Samsung's affiliates, of which Samsung Display is one, hold regular investment reviews, so Samsung Group can evaluate their success and approve additional spending. At present, Samsung Display believes it has insufficient data around customer reaction and market demand to hold an investment review for QD-OLED.
Samsung Display will however need to decide whether or not to expand production in the near future. The Elec says a decision will likely be put off until the second half of the year though, when more data on the market reaction to QD-OLED comes available.
The significance is that it means Samsung Display's QD-OLED production capacity will remain limited at 30,000 Gen 8.5 substrates monthly until the end of 2023, as it will take around 12 months for the company to order and install new production equipment. So the company will only be able to expand production by early 2024.
The first QD-OLED products were announced in January, including Sony's new A95K QD-OLED TV and a couple of 34-inch QD-OLED monitors from Samsung and Alienware. They're yet to go on sale.
Samsung Display's low production yields for QD-OLED are not surprising, as the display stack is complicated and its manufacture involves innovative new processes. The Elec said Samsung Display's biggest problem lies in the deposition process, where organic materials are deposited onto the panel. For this front-end process, the yield rate comes in at just 30%. When it includes back-end processes such as modularisation, the yield is even lower, The Elec said.
Samsung Display is reportedly aiming to increase this yield rate significantly, to around 70%, in order to achieve the capacity to manufacture around one million QD-OLED panels for TVs and monitors per year.
Whether or not Samsung Display commits to expanding QD-OLED production remains to be seen. The Elec adds that regardless of the market reaction, Samsung Display may yet decide to pursue an alternative technology called QD nanorod LED (QNED), which relies on QD-nanorod emitters instead of OLED emitters.