Roku launches new streaming device and 2-in-1 soundbar
By Mike Wheatley
- 29 September 2020
Roku announced some big updates on Monday, including a new version of its flagship video streaming box, a new "2-in-1" soundbar and an update to its Roku OS operating system.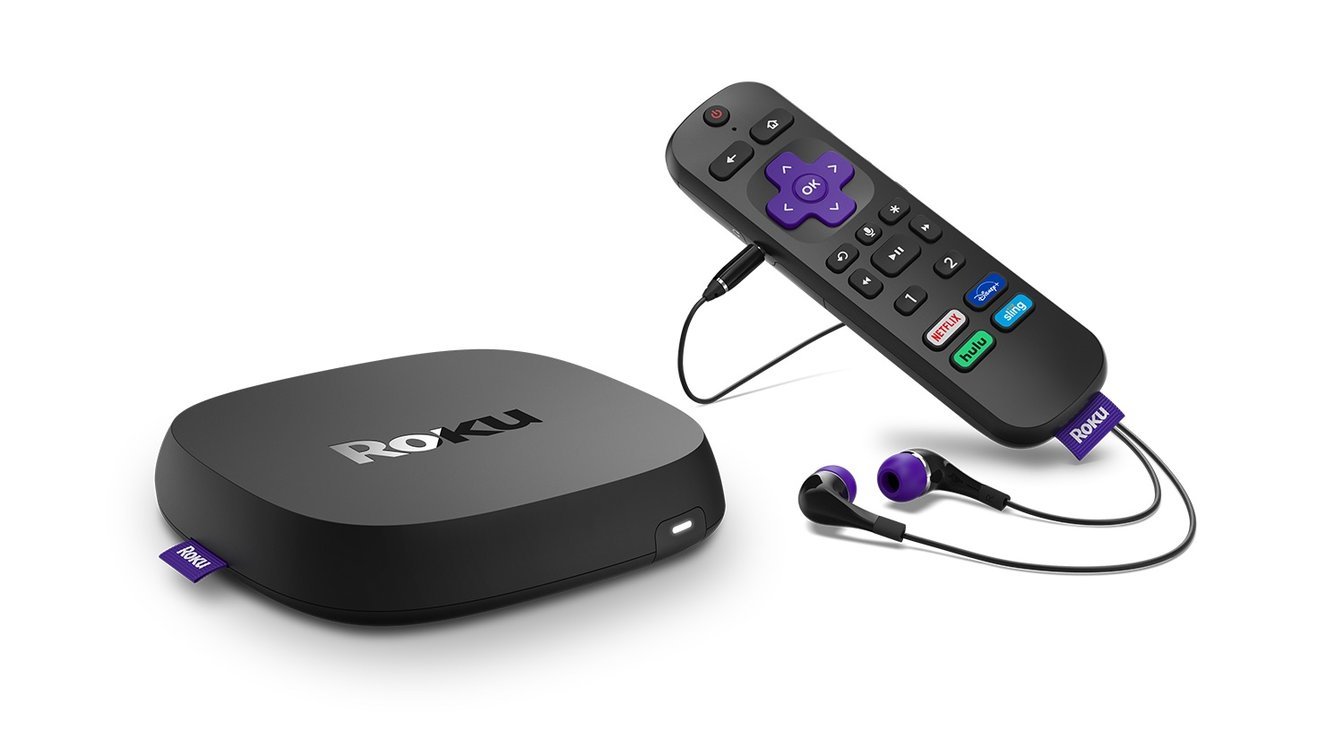 The American company said it's making several changes to its high-end streaming box, the Roku Ultra (pictured above). The newly updated device will still retail at $99 (around £75) in the U.S. and retains its existing features. What's new is that its Wi-Fi signal has been boosted, and now has 50% more wireless range, the company said, in order to make up for weak or suboptimally placed routers in people's home. After all, poor wireless signals have long been a thorn in the side of many of its customers, Roku said.
The new Roku Ultra box also gets Bluetooth connectivity added, so users can wear wireless headphones and use other Bluetooth-compatible devices with it.
Better yet, Roku is adding support for Dolby Vision HDR and Dolby Atmos. Previous Roku devices only supported HDR10, so this is a big update that introduces dynamic high dynamic range for a large amount of content that's available on the Roku platform. Dolby Atmos, of course, provides enhanced surround-sound capabilities.
Other notable updates include support for the new AV1 codec which is slowly being adopted by more streaming services, so the device is now future-proofed. The Ultra also features a quad-core processor, support for Alexa and Google Assistant and comes with a remote control that includes personal shortcut buttons and a headphone jack for private listening. It also has a remote finder function in case it gets lost in the sofa.
As for the new soundbar, this is called the Roku Streambar (pictured below). It's not Roku's first soundbar, but it's the first that can claim to be "2-in-1" in the sense that it doubles as both an audio device for your TV and a streaming box like the Ultra that allows you to access more content. Streaming quality is 4K and HDR, and it connects to the TV via the HDMI interface.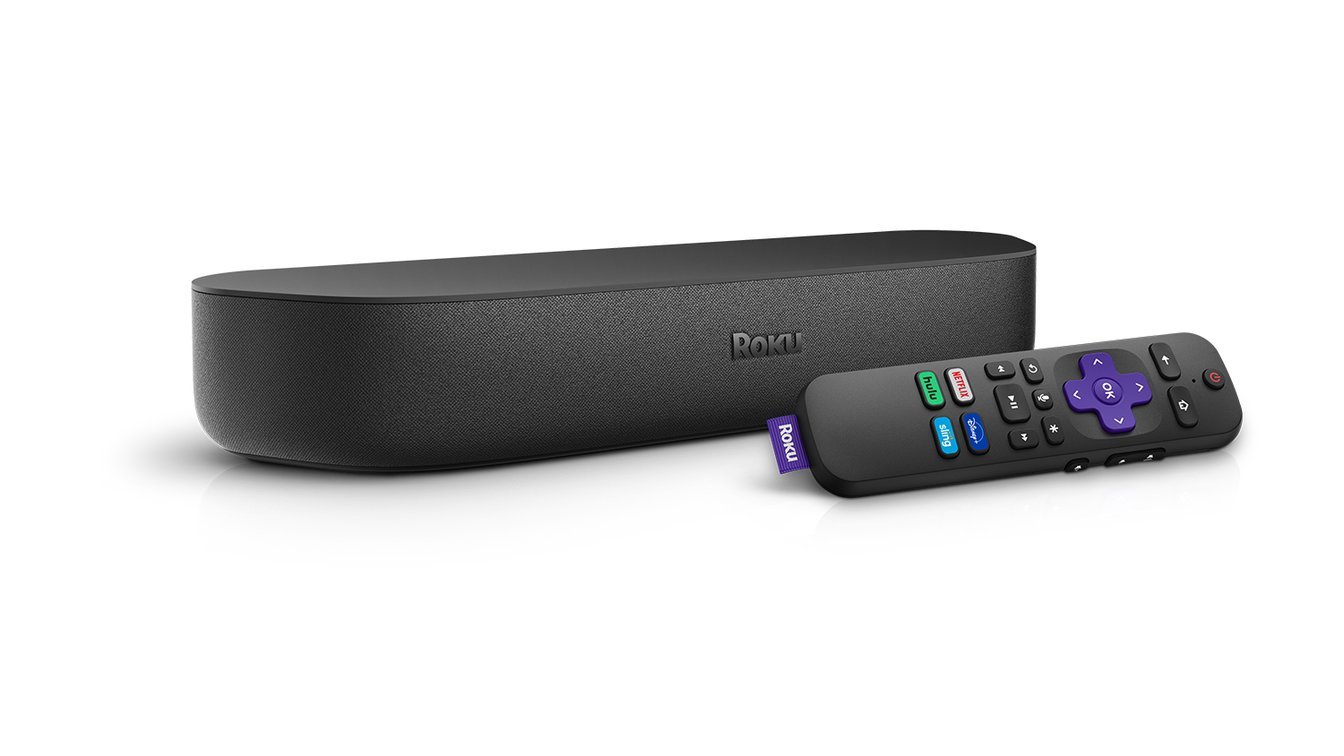 The Streambar is a pretty capable audio device too, fitted with two forward facing drivers and two more than point at angles to the left and right. It also supports Dolby surround sound, and users can add additional Roku speakers and a subwoofer to create a proper home audio setup if they wish.
Some useful features include the ability to mute annoying commercials, boost the volume of people's voices above the background noise, and optimize sound for night-time listening.
Roku said the Streambar will go on sale in October but it can be pre-ordered now and is priced at £129.
Last but not least, Roku unveiled Roku OS 9.4, adding support for Apple's AirPlay 2 wireless protocol and HomeKit to "select 4K devices". The update will also make it easier for people to find new content quickly via a Live TV Channel Guide that's accessible from the home screen.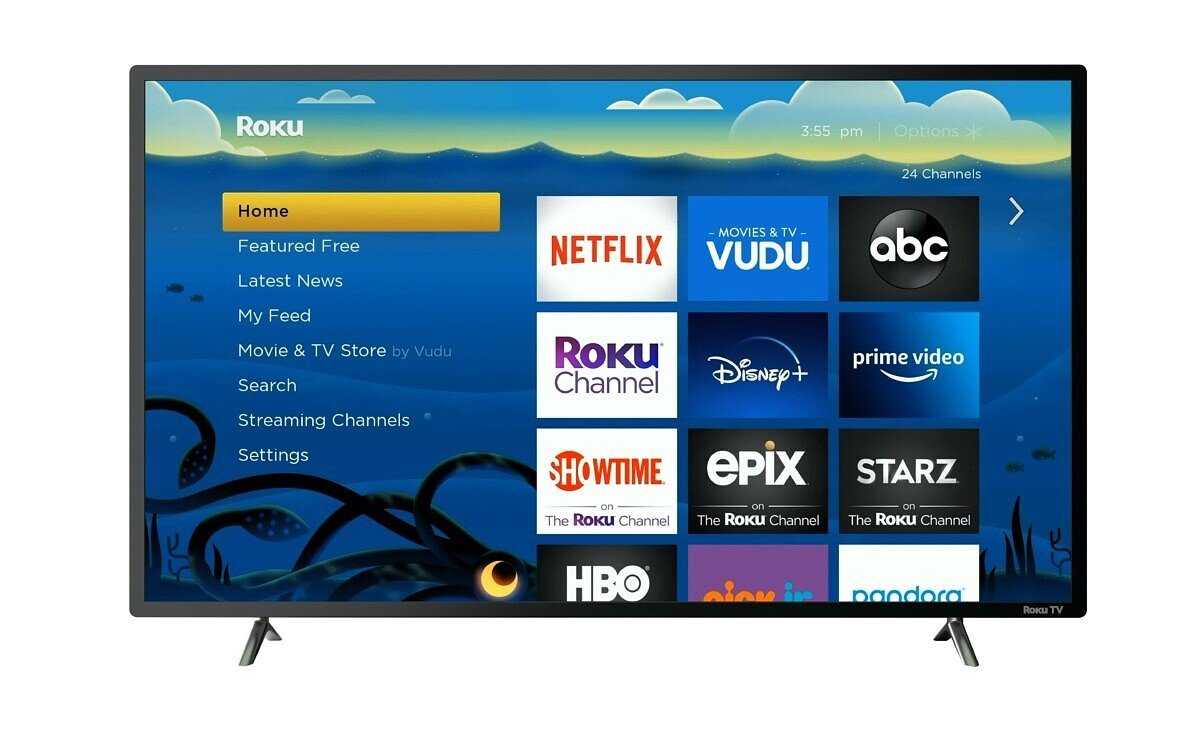 "Users can select what "Live TV" input tile on the Roku home screen and access more than 115 free live streaming channels from The Roku Channel," the company said. "Users can also choose between two program guide views, including recently watched channels.
In addition, Roku said The Roku Channel, which is its ad-supported free streaming network, will be made available on both Android and iOS platforms.
Roku said the RokuOS 9.4 update will roll out on its streaming devices this week, but Roku TVs will have to wait a while longer. It didn't say how long.