Samsung Predicts Rapid Adoption of 8K
By Mike Wheatley
- 13 June 2019
Samsung reckons that adoption of 8K television is set to grow at a much faster pace than many people imagine, thanks to the spread of super-fast 5G mobile networks that can enable far superior video quality.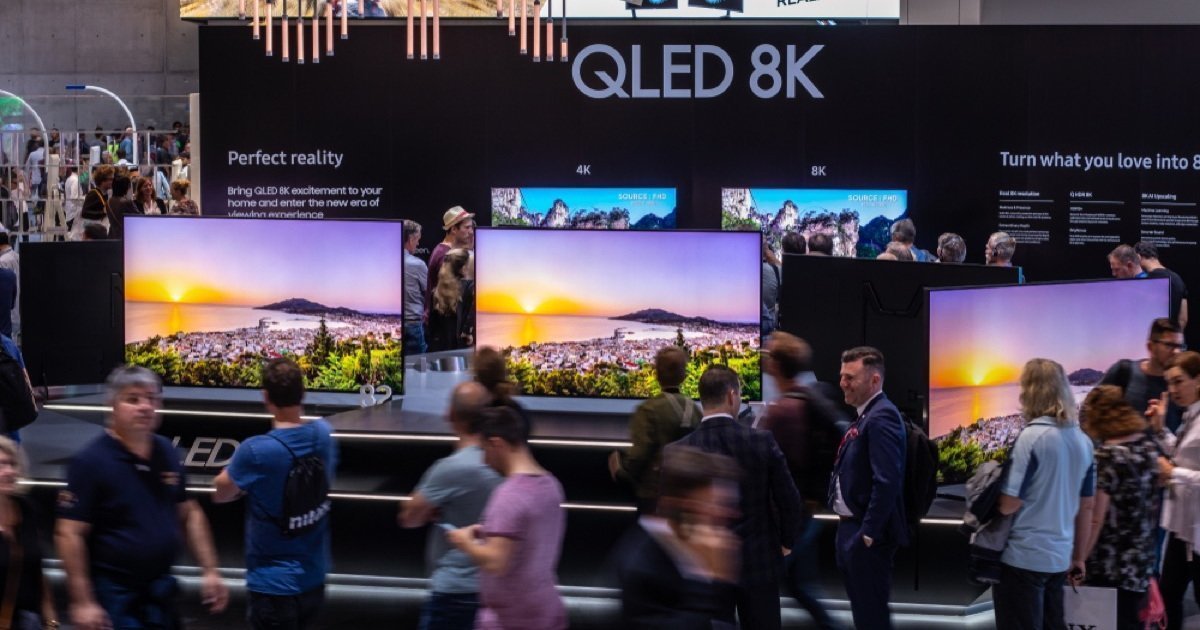 While most of us are still getting to grips with 4K, Samsung is trying to position itself as the market leader in 8K ahead of what it predicts will be a short transition to the higher resolution tech. The company reckons the transition will be "two years ahead" of the similar move from HD to 4K, which has taken a full seven years to get into swing.
Sonia Chen, director of display marketing at Samsung Electronics' Device Solutions America group, said at this year's 8K Display Summit that the 8K market is making "great strides" thanks to the rapid rollout of 5G wireless networks.
"In particular, it will receive the spotlight among the millennial generation who are familiar with fast internet speeds and high-quality image viewing," Chen said.
5G is going to be a "mega trend" that will lead to enormous demand for larger screens that can display higher resolutions and better images, she added. She predicted that 65-inch 8K televisions will become the new "sweet spot", citing research that suggests 42% of Americans will own such a TV by 2021.
At present, Chen said around half of all 55-inch TVs in the world today offer 4K resolution. She said 75-inch 8K TVs should achieve a similar market share as early as 2020, noting that an ecosystem of compatible cameras, content and processors was already in place to support this.
Chen's claims about 8K content might seem surprising as there's barely any to be had. But she pointed out that Japan's NHK already broadcasts 8K content via satellite and that its next big test is the 2020 Tokyo Olympics, which it will also broadcast in 8K. She predicted that video streaming players such as Netflix and Amazon will soon get into the game as well, followed by a "mass market" wave of content from others, driven by the rollout of 5G. Video games makers will also embrace the new format, she predicted.
"8K display technology is not a future technology – it is here today, and is available to viewers in Japan and other regions," said Chris Chinnocak, president of Insight Media and executive director of the 8K Association. "The development of all technologies and cooperation in the industry is proceeding rapidly."