Samsung says its QD-OLED plans remain on track for next year
By Mike Wheatley
- 24 September 2020
Samsung Display's plan to begin mass producing Quantum Dot OLED display panels by next year is on track, according to a report from South Korean tech news site The Elec.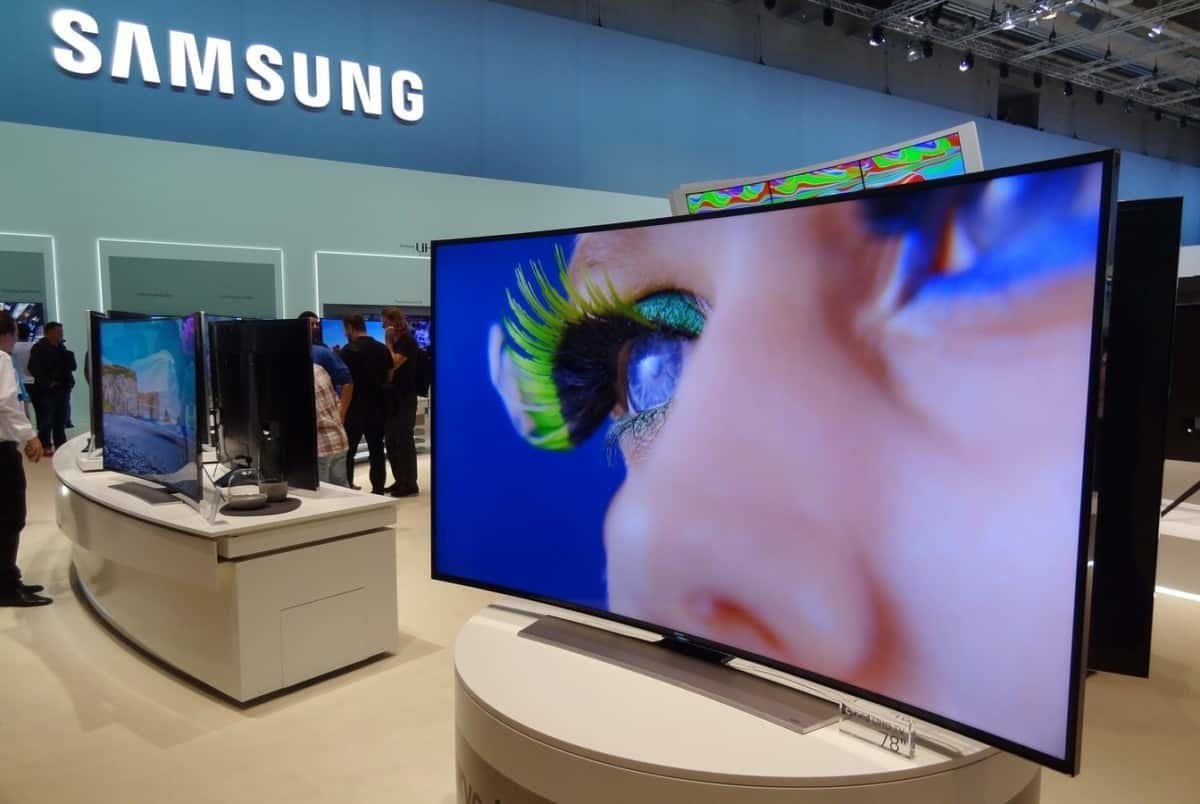 The news came from Samsung executives participating in an industry meeting this week at the Korea Institute for Advanced Technology (KITA) building Seoul, The Elec reported. At the meeting, company executives were said to have discussed its plans for future growth, and mentioned that its QD-OLED display plans were on schedule.
Samsung Display made news last year when it said it was exiting the liquid crystal display business, with plans to invest $10 billion (around £8.84 billion) to convert those manufacturing lines to QD-OLED displays instead.
QD-OLED is a new type of display technology that's said to have the potential to surpass both QLED and OLED TVs in terms of picture quality, as it merges the brightness of the former with the deep blacks of the latter. That should result in more saturated colours, deeper blacks and higher contrast, some experts say.
The technology should also be much cheaper to manufacture than today's existing OLED TV panels, which are produced exclusively by LG Display. According to the research firm DSCC, Samsung plans to use three sub-pixels and just two emitting layers, compared to the four used in LG Display's White OLED, which means its stack will have just 13 layers compared to LG's 22 layers. That means fewer deposition stages, higher yields and lower material costs. DSCC estimates that a square meter of QD-OLED panels will cost around $26 to manufacture, versus $95 per square meter for White OLED production.
Despite these apparent advantages, there are concerns over Samsung Display's plans for QD-OLED, as it's reported that Samsung Electronics has little interest in using the technology for its own TVs. Samsung Electronics is said to be more interested in MicroLED, which is a modular display technology that allows TVs to be built at high resolutions at any aspect ratio, at any size. However, it's believed that other TV makers, including Panasonic, Sony and TCL, are interested in the technology. Indeed, TCL recently said it hopes to launch its first QD-OLED televisions in late 2021.
The Elec reported that some people at Samsung Display believe the company could be exiting the LCD business too soon, given a sharp increase in shipments during the third quarter of the year. LCD shipments are expected to rise again in the fourth quarter as the TV industry rebounds after a drop in sales attributed to COVID-19.
The Elec says the Samsung Display official declined to comment on the company's LCD business at the meeting.
Samsung Display held a ceremony after installing its QD-OLED display manufacturing equipment at its Asan factory in June. The company sold its last LCD manufacturing facility, located in Suzhou, China, last month.