Samsung's Q700T entry-level 8K TV goes on sale
By Mike Wheatley
- 31 August 2020
Samsung has announced that its entry-level 2020 8K QLED TV, the Samsung Q700T, is now on sale in the U.K., putting its latest technology within reach of more consumer budgets.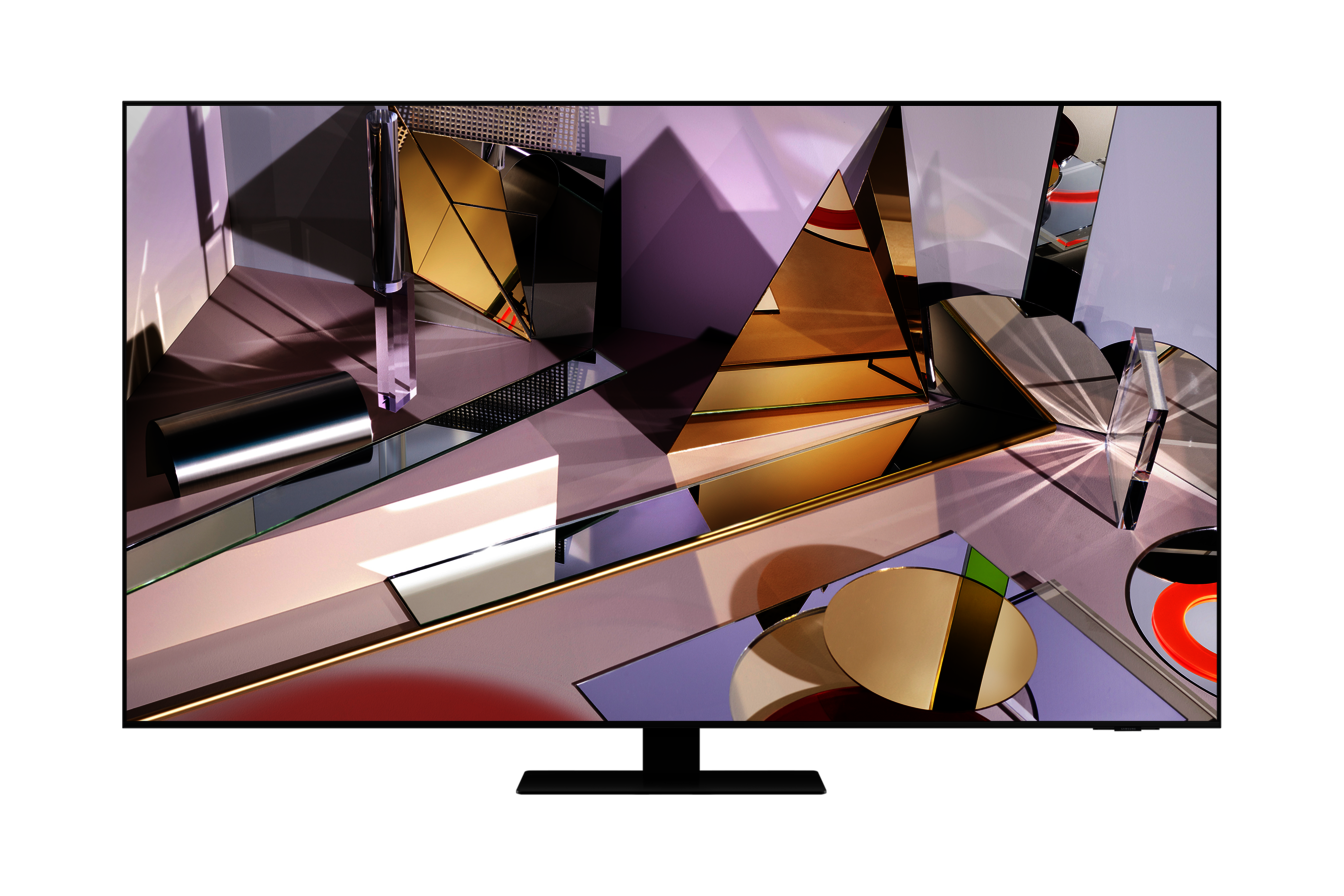 The Samsung Q700T is the final addition to the company's 8K TV range this year, and comes in 55-inch and 65-inch sizes, with prices starting at just £1,999 for the smaller version.
The 55-inch version of Samsung's 2019 Q950R model also costs £1,999, but the Q700T brings the latest refinements and improvements in its 8K technology, and costs just a few hundred pounds more than its flagship 4K QLED model, the Samsung Q95T.
The Samsung Q700T comes with a direct full array screen that offers four-times the resolution of 4K TVs, providing a much more detailed and precise image, the company claims. The new TV is powered by its new Quantum Processor 8K, comes with Samsung's latest upscaling technology, which upscales regular HD and 4K content to something close to 8K. Any content played on the TV will "automatically adapt to give users the very best picture," Samsung said.
The Q700T also comes with several features that are new to Samsung's 2020 TV range, including Object Tracking Sound+, which is a technology that enables a 3D audio experience that tracks sound across the screen to provide a more accurate and spacious listening experience. The TV comes with eight dedicated speakers built into the top, bottom and sides of the screen to help enable this.
Other new features include Adaptive Sound+ and Active Voice Amplifier, which help to boost audio fidelity. Adaptive Sound+ optimises the sound depending on the type of content being watched, be it an action movie or live sports, while Active Voice Amplifier helps to boost dialogue so it can be heard more clearly above any background noise.
The Samsung Q700T is also suitable for next-generation games consoles like the PlayStation 5 and the Xbox Series X as it supports AMD Freesync and Variable Refresh Rates to eliminate judder and lag. It also boasts 4K/120 frames per second support.
The TV is powered by Samsung's Tizen operating system, which provides access to apps including Netflix, Apple TV, Disney+, BT Sport and BBC iPlayer. It also supports the HDR10+ high dynamic range format, as well as standard HDR10 and HLG for broadcast content. Meanwhile, peak brightness is rated at 1,000 nits, which means the TV should be bright enough to highlight most HDR content.
The Samsung Q700T is available to buy now from Samsung's website.