Samsung's The Frame TV gets iconic Xbox artwork
By Mike Wheatley
- 8 July 2021
Samsung Electronics' sleek designer TV The Frame is getting a classic video game makeover with numerous new images in its gallery that depict some of the most iconic Xbox games.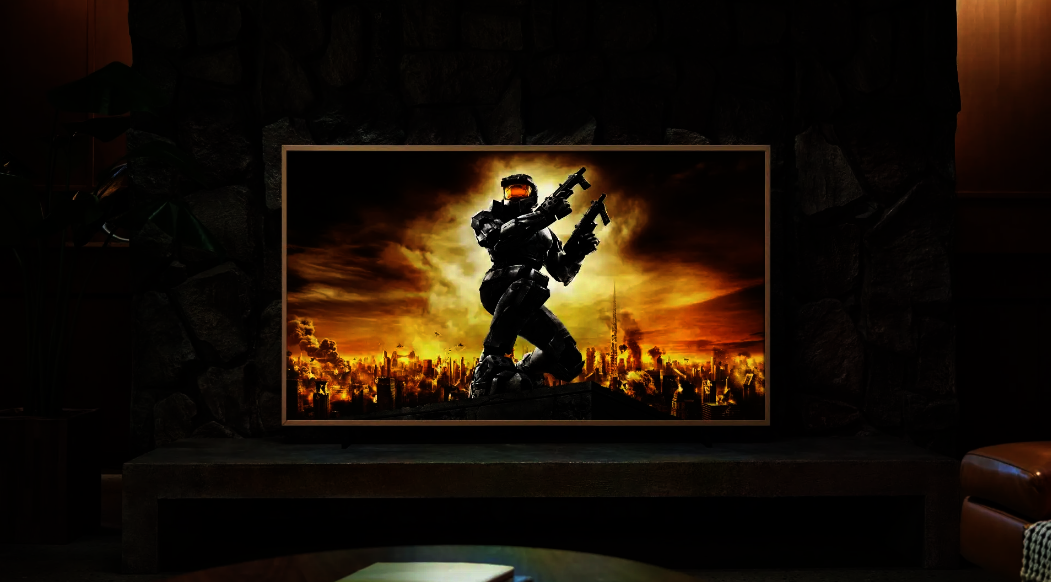 The new collection is called "Xbox Through The Years" and includes artwork featuring hit games such as Halo, BioShock and The Elder Scrolls: Skyrim. The idea seems to be to transform users' usual galleries of classic QLED art into a dedicated shrine to video games.
For those who aren't familiar with The Frame, it's one of several models in Samsung's Lifestyle TV range. It's unique in that it's designed to be hung on the wall. It resembles a classic picture frame, and when it's not being used to watch movies or TV, it can instead display a series of artworks while in standby mode, helping to brighten up the room.
Other TVs in Samsung's Lifestyle range include the rotating Sero and the elegance-focused Serif.
Samsung's The Frame has proven to be popular and is regularly updated each year. At the same time, Samsung constantly adds new art to its gallery so users have more images to choose from. Some of the digital collections include works from legendary artists such as da Vinci, Botticelli and others, and recently Samsung has moved away from more traditional art to alternative creators such as the top artists on Etsy.
The Xbox Through The Years collection can be considered yet another new alternative then. Microsoft, which announced the collection in a blog post, said each of the images will be available in 4K resolution when they become available in The Frame Art Store later this month.
The collection is ostensibly designed to celebrate the 20-year anniversary of the Xbox, with the original console going on sale in November 2001. But there's a bigger angle than that, as Samsung is also an official partner of the Xbox in the U.S. and in Canada. The company has made a huge effort to show how its latest Neo QLED TVs can help to unlock the best possible gaming experience with features such as 4K at 120Hz, Auto Low Latency Mode, Variable Refresh Rate. Its latest TVs also have the ability to switch between 21:9 and 32:9 aspect ratios, simulating a classic game monitor experience.
Oddly though, Samsung's The Frame is hardly the best choice for a gaming TV, as its basic edge lighting system and its older processor means it fails to support many of the next-generation features that are meant to make the new Xbox consoles stand out. Some users may also find the idea of tarnishing such a stylish television with explosive Halo backgrounds to be somewhat distasteful, but of course, no one is actually forcing them to do so.
Regardless, Microsoft said there will be a number of frames to choose from in a range of different colours and stylings, so if you're really desperate to match your Frame TV with a very specific kind of background, the new collection might just have something that works.