Sky Q gets a makeover with HDR support for Disney Plus, live sports and more
By Mike Wheatley
- 9 July 2020
Sky Group Ltd.'s premium satellite and TV-on-demand service Sky Q is getting a major update, with an improved interface and voice controls, support for high dynamic range content in the Disney+ app and for live sports, and many more exciting new features.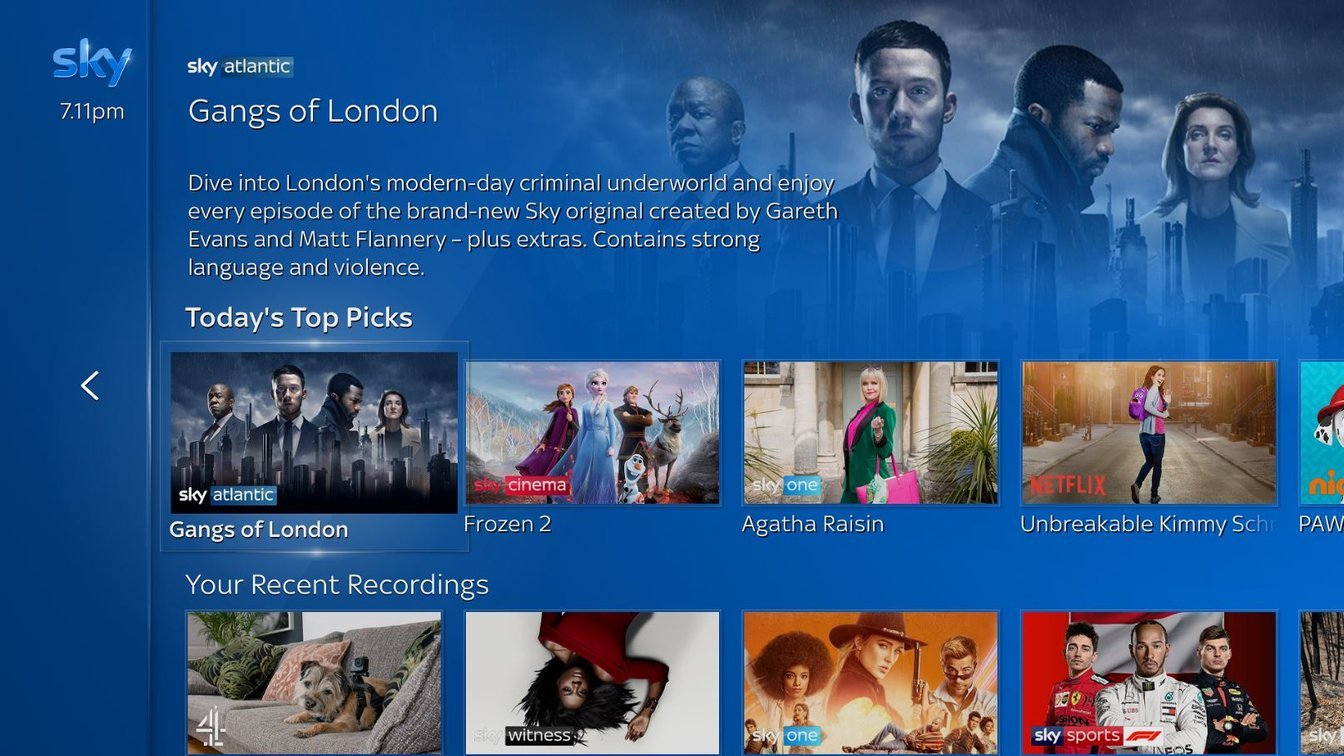 The update is a meaty addition to what is an already comprehensive service. Sky Q actually introduced HDR content earlier this month with the launch of three new on-demand Sky Nature documentaries, and is now rolling out the feature to Disney+. The update will give viewers access to 4K HDR titles such as Star Wars: The Last Jedi, The Lion King (2019), Toy Story 4, and many others currently available on the streaming service.
Sky said HDR support for Netflix will also arrive on Sky Q in the coming months, though it hasn't said exactly when that will happen. But there will be more Sky Nature shows, Sky Cinema films and Sky originals in HDR in time for Christmas, the company said. Meanwhile, HDR support for live sports is also set to arrive next year.
Sky said it will support live HDR broadcasts in time for the new Premier League season, which is likely to face a delayed start due to the coronavirus pandemic delaying the end to this season's campaign. While Sky hasn't said when HDR coverage will be rolled out, it seems that 2021 is more likely, though we'll have to wait and see. For now, BT Sport is the only British TV service that currently offers live sports coverage in HDR.
The update means that Sky Q viewers should be able to watch coverage of the delayed UEFA Euro 2020 tournament in HDR via the BBC iPlayer app, as well as the 2020 Summer Olympics, when those events finally take place.
To take advantage of the feature, viewers will need a compatible Sky Q box and a TV that supports Hybrid Log Gamma HDR.
Sky Q's interface has also been given a refresh, with several changes designed to enhance the user's experience. For example, the interface now has an expanded view that swaps out the static sidebar menu for a collapsible one that shows more information about the content you're browsing or watching.
There's also a new "show centre" for each show as well, which allows viewers to browse through all of the episodes from each season and click the on-demand links. There's also a new Smart button similar to the "continue watching/play next episodes" button on Netflix.
In the case of live sports such as football, Formula 1, cricket, golf, tennis and boxing, these now have a "sports centre" where fans can check the latest scores and results, news, fixtures, league tables and more. Simply say "football" into the Sky Q voice remote and it will throw up a page that combines live and on-demand football content from various channels and services, including Sky Sports, BT Sport, YouTube and some terrestrial channels.
Meanwhile the voice search capabilities have also been improved, so that viewers can search for content based on their favourite actors and actresses, or genres. So for example, just say "thrillers with Nicole Kidman" and Sky Q will suggest several different movies she's played in.
Sky said the update will begin rolling out from today, and that all viewers should receive it by August 12.