Skyworth debuts bendable 4K and 8K OLED TVs
By Mike Wheatley
- 2 April 2021
Chinese TV brand Skyworth this week debuted two bendable OLED televisions that it says can transform from a regular flat screen into a curved screen that's meant to provide an enhanced experience for video games players.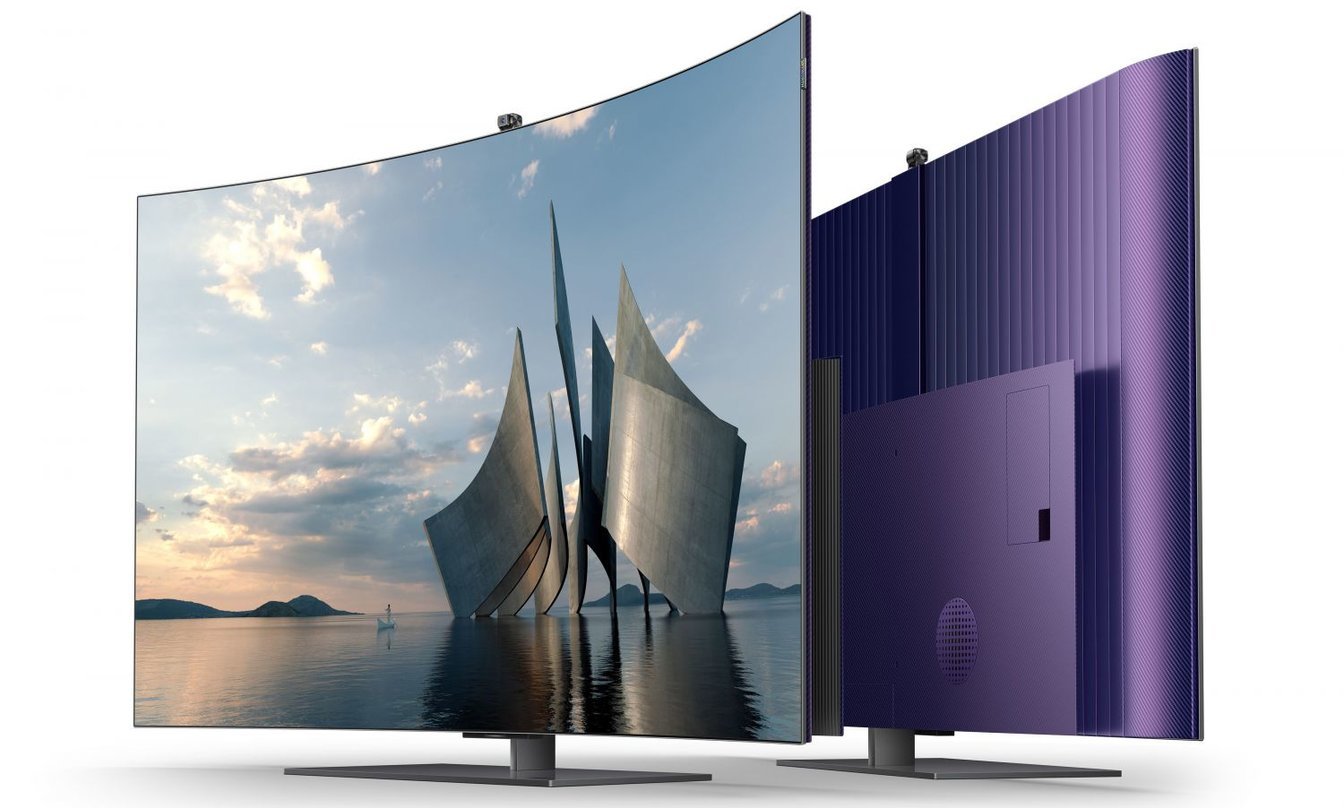 The Skyworth W82 (pictured above) and Skyworth W92 both offer a curvature radius of 1000R, according to GizmoChina, which first reported the news.
The cheaper of the two is the Skyworth W82, which is a 4K resolution OLED display that's available in a single 65-inch size. Skyworth said it will go on sale in China in May, priced at around 29,999 RMB (around £3,300). The TV features Skyworth's AI Picture Quality 4K engine for upscaling content and has essential gaming features such as 4K120fps and Variable Refresh Rate to ensure that there's no lag or flicker in the most graphically intensive new PlayStation 5 and Xbox Series X video games.
The Skyworth W92 meanwhile has an 8K resolution display and is fitted with a monster-sized 88-inch panel. It will be much more expensive though, with Skyworth quoting a price of 199,999 RMB (that's about £22,000!). For that price, you'll get features including a 120Hz refresh rate and VRR, as well as Skyworth's AI Picture Quality 8K engine.
The Skyworth W92 is also fitted with two built-in MEMC chips that can upgrade high-definition picture content to 8K 120 frames, the company said.
Both of the TVs support the Dolby Vision and HDR10 standards, and they also feature the company's proprietary Acoustic Glass Sound Technology that uses the entire OLED screen as a diaphragm to transmit sound. The company said display is fitted with four 30-core electromagnetic drivers that are distributed evenly across the glass plate, which is what enables it produce sound. Meanwhile, immersive sound is achieved via Point-to-face sound transmission, and there are Acoustic Built-in Bass Drum and pneumatic tweeters to help form the sound matrix. Skyworth claims this results in a "full and clear" audio output.
The TVs will also offer video calling capabilities thanks to a built-in 12MP gimbal AI camera that features three-axis rotation to allow it to shoot in all directions and follow the user as they move around their living room.
The Skyworth W92 is the company's second 8K TV. It joins the 75-inch Skyworth Q91 LCD TV that was announced at the virtual Consumer Electronics Show in January. That model, which includes a pop-up camera for video calls and a Dolby Atmos soundbar, is slated to go on sale in China in May, followed by the U.S. in June.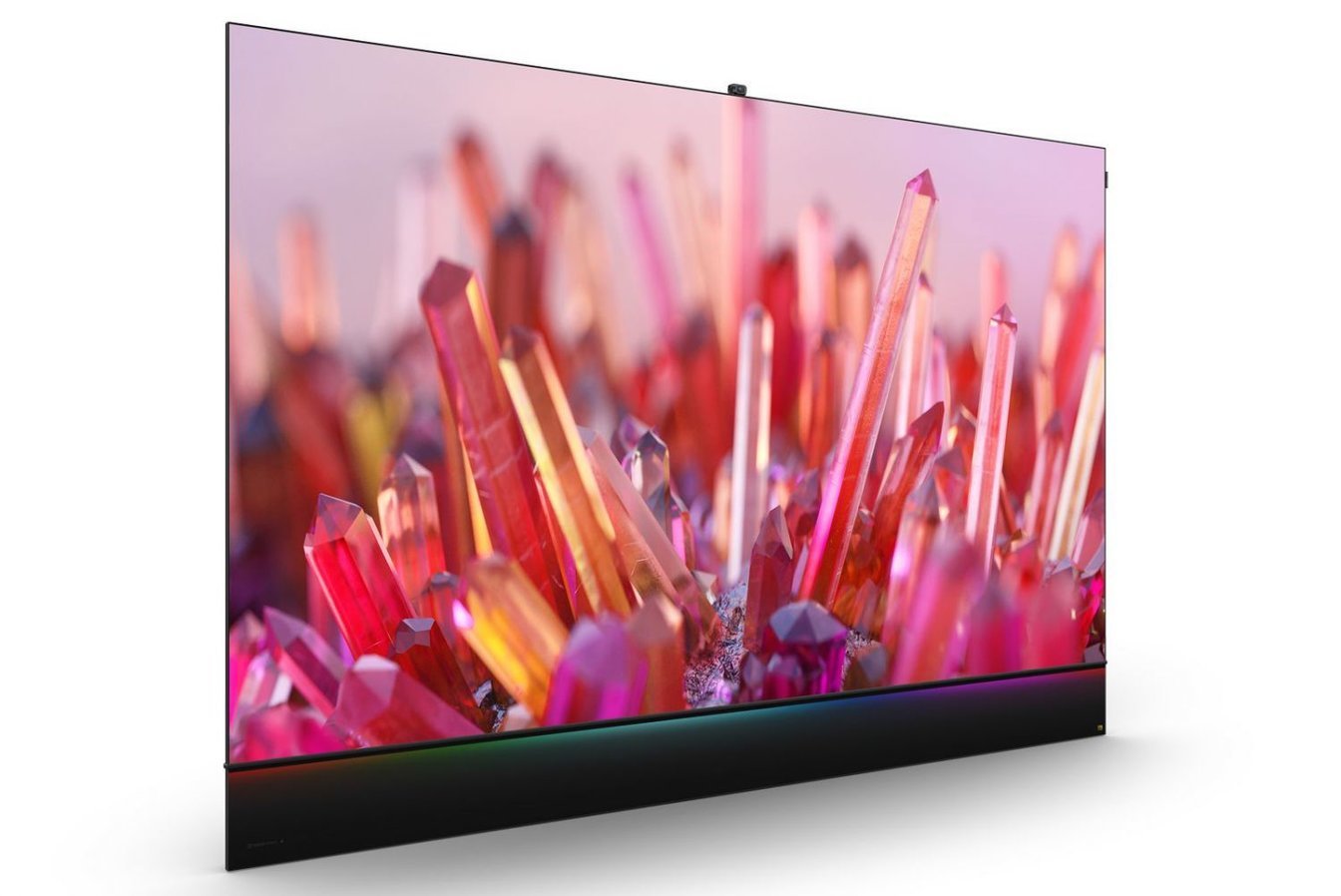 Also at CES, the company announced the Skyworth W81 OLED wallpaper TV that's designed to be wall mounted much like LG Electronic's gallery series OLED TVs. The Skyworth W81 OLED wallpaper TV is unique in that it features a secondary 21-inch display that appears from underneath the main power bar when activated. The idea with this is that it can work alongside the main screen, displaying information such as the time and date, the weather, internet of things device updates, memos and so on.
That model is also slated for a May release in China, and a June launch in the U.S. It's not clear if any of the company's new TVs will go on sale in the U.K.