Sony Launch New Master Series of ZF9/ Z9F flagship LED LCD TV
By Vincent Teoh
- 27 October 2018
Sony has taken the wraps off the long-awaited successor to the company's outstanding BRAVIA ZD9 LED LCD television at a launch event in New York. The latest light cannon from the Japanese brand will assume the model name of ZF9 (also known as the Z9F in the USA) under Sony's new top-tier moniker of Master series, and will be available in 65-inch (KD-65ZF9) and 75-inch (KD-75ZF9) screen sizes.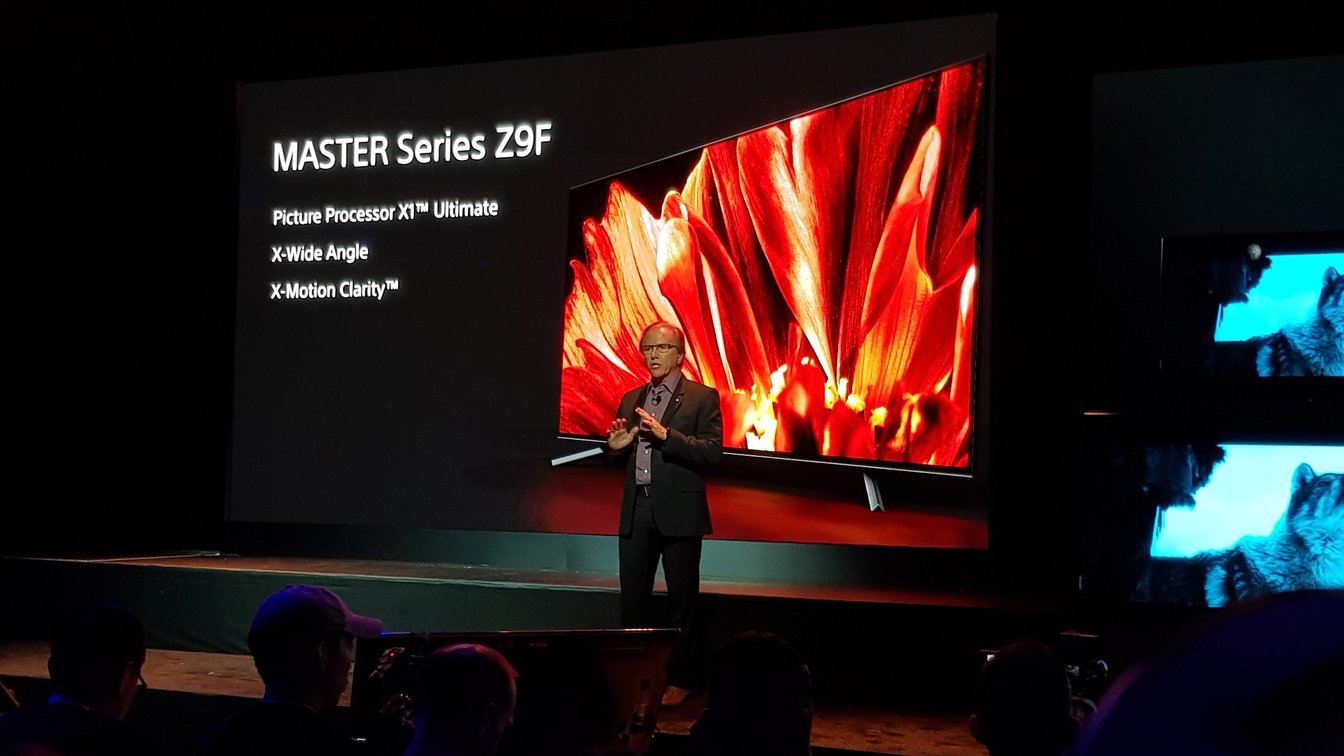 The Sony ZF9 will be powered by a new X1 Ultimate engine which was first unveiled at CES 2018 earlier this year. Boasting twice the horsepower of the existing X1 Extreme chip, the X1 Ultimate processor will speed up Android TV, Youtube opening, Netflix launch, and home screen summoning, in addition to bringing picture quality improvements. Given the general complaints of sluggishness on Sony's Android TVs in the past, this is certainly a welcome upgrade to improve user experience.
Like its predecessor, the Sony KD65ZF9 and KD75ZF9 will use full-array local dimming (FALD) direct-lit LED backlight technology, though as expected, Sony wouldn't disclose the number of local dimming zones. The local dimming is now managed by an uprated X-tended Dynamic Range Pro system, and the ZF9 will also be equipped with X-Motion Clarity "black zonal insertion" technology which so impressed us on the step-down Sony XF90 earlier this year. Peak brightness also remains a mystery, but we expect it to be the brightest consumer HDR TV on the market at launch.

Design-wise, the Sony 65ZF9 and 75ZF9 will be supported by two feet at both ends of the screen, and so will require a wider AV rack on which to place the television. The front screen is now glossy to improve perceived contrast even further, and the Japanese company has worked hard on improving the viewing angles from what is admittedly a VA-type LCD panel, using an optical path redesign Sony calls "X-Wide View".

The BRAVIA ZF9 hasn't been prepared in time to include a HDMI 2.1 silicon (which as far as we're aware isn't even available at this time of publication), but Sony has at least managed to provide eARC (enhanced ARC) for lossless audio support onto the HDMI 2.0 chipset. In case you're wondering, there are four full-bandwidth HDMI 2.0b ports, double the number found on Sony's previous X1 Extreme TVs. There's no support for VRR (variable refresh rate).
Sony has also upped the calibration potential on the new Master series of ZF9 LED LCD by partnering with industry stalwart Portrait Displays which is responsible for the market-leading CalMAN calibration software. After years of lobbying from AV enthusiasts, Sony has finally seen fit to introduce a six-colour, three-axis colour management system (CMS) on the KD-65ZF9 & KD-75ZF9 to accurately portray the creator's intent. White balance controls have also been expanded from 10 to 20 points.
Other features include a one-button Netflix Calibrated mode to deliver truer reproduction of content from the streaming giant, as well as support for the open-standard HDR10, broadcast-friendly HLG (Hybrid Log-Gamma) and proprietary Dolby Vision formats.
Pricing and availability remain unannounced, but we'll bring you details as we find out during our time at the launch event in New York.