TCL Launches Its 8-Series Mini-LED 4K TVs In The US
By Mike Wheatley
- 20 August 2019
China's fast growing TCL last week unveiled its 2019 lineup of Roku TVs, and once again it's throwing in a wealth of premium features at a price point that seriously undercuts rival brands such as LG and Samsung.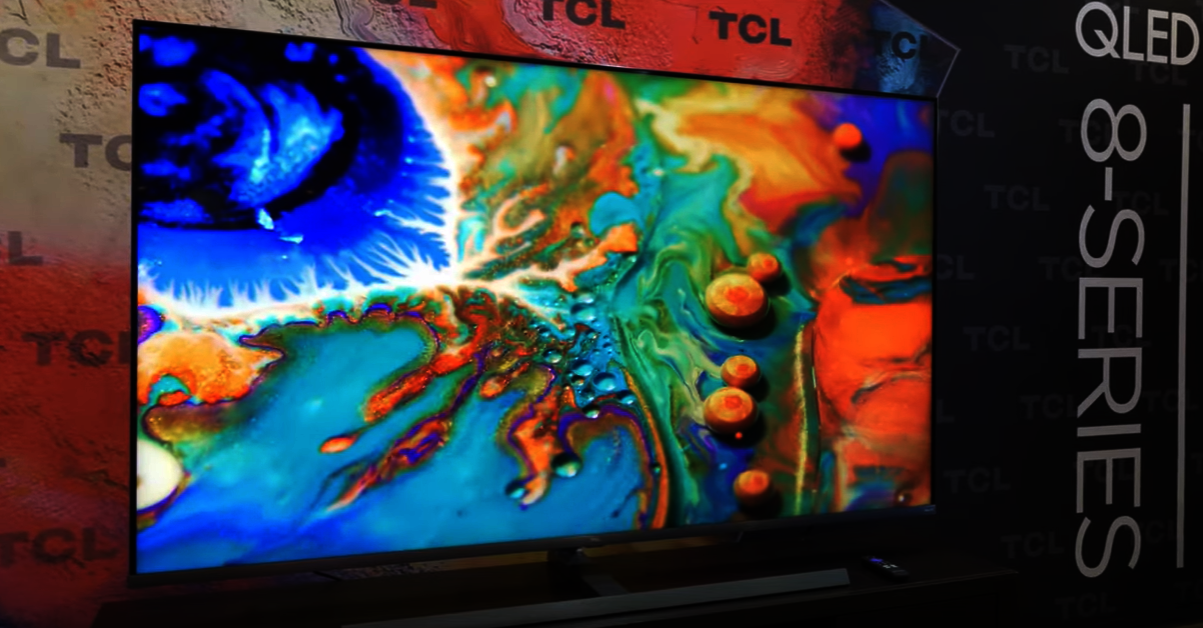 This year's lineup includes the all-new 8-Series along with an update to its 5-Series and 6-Series models.
TCL said its 6-Series and 8-Series TVs will both feature Quantum Dot LED displays, better known as QLED, a technology that has been championed by Samsung for several years already. With its new QLED screens, TCL promises 100% colour representation in the DCI-P3 colour space, and generally much more saturation seen across the board.
With the 8-Series, TCL's QLED screens are uniquely paired with its high-performance Mini-LED technology. The Mini-LEDs help to improve the contrast ratio, delivering more realistic blacks in darker scenes that simply aren't possible with standard LED TVs. Indeed, TCL goes as far as to claim that its QLED TVs will more or less match the performance of OLED, which are widely viewed as having the best black levels overall. TCL said the reason it's able to achieve such an impressive performance is that its 75-inch 8-Series come with more than 25,000 Mini-LEDs built into the panel, compare to the mere "hundreds" that other brands incorporate in similar models.
TCL said the 8-Series Roku TVs can be had in 65-inches and 75-inches, and will cost $1,999 (£1,650) and $2,999 (£2,480) respectively when they're released in the U.S. in autumn.
The 6-Series Roku TVs are a more budget-friendly alternative though they lack the Mini-LEDs, and only feature 160 local dimming zones compared to the 25,000 in the 8-Series. Still, the 6-Series TVs should at least provide better contrast and brightness levels than regular LCD TVs, which is not bad considering the smaller 55-inch version is priced at just $600 (£498).
TCL also unveiled its 5-Series, which comes in smaller 43-inch and 50-inch sizes, as well as the larger 55-inch and 65-inch models. The 5-Series uses standard LCD panels without local dimming.
TCL said all of its 2019 Roku TVs come with support for Dolby Vision and Dolby Atmos, while the 8-Series and 6-Series also feature voice controls. The 5-Series and 6-Series are set to launch in the U.S. this summer, but there's no news yet on when they might come to the U.K.