TCL brings Mini-LED to it midrange C82 Series TVs
By Mike Wheatley
- 14 April 2021
TCL has lifted the lid on some of its more affordable televisions for 2021, with the official launch of its mid-range C Series TVs, some of which have Mini-LED displays, as well as its lower end P Series TVs.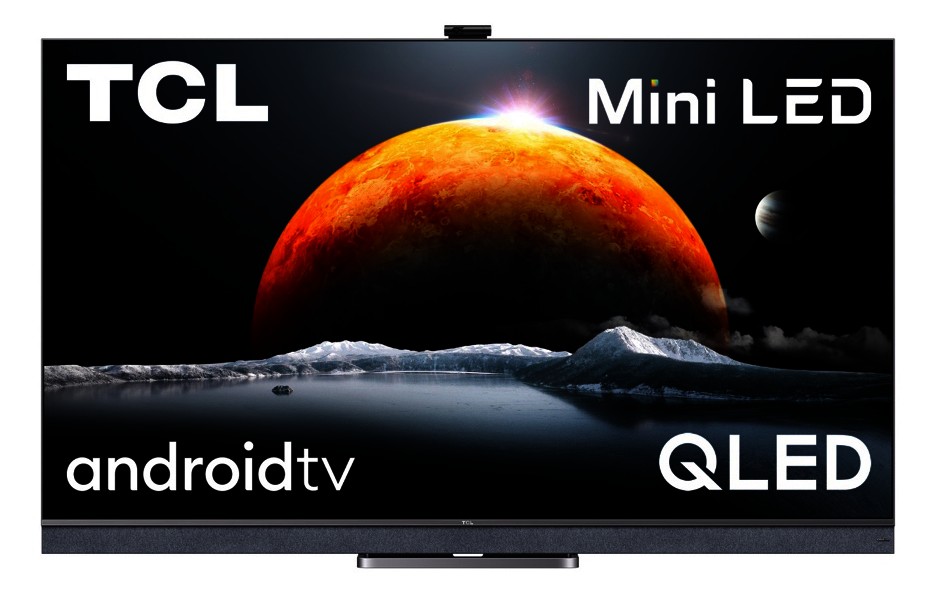 The company said at a press event this week that both the C Series and P Series TVs will come with Google TV, a new interface for Android TV, as well as the new TikTok TV application.
Top of the range of today's new TVs is the TLC C82 Series which is fitted with a Mini-LED screen and comes in a choice of 55-inch and 65-inch sizes. TCL said the model will be able to handle extremely fast moving scenes thanks to its 100Hz display and support High Dynamic Range content through 4K HDR Premium that renders greater brightness, more vivid colours and better shadow detail.
On the audio side, TCL said the C82 Series comes fitted with an Onkyo tuned 3.1.2 channel soundbar plus a dedicated bass speaker at the back of the TV, plus support for Dolby Atmos surround sound for a more immersive listening experience. Other aspects include HDMI 2.1 ports that enable gaming features such as Auto Low Latency Mode, Variable Refresh Rates and enhanced Audio Return Channel. The C82 will also work with Nvidia G-SYNC and it comes equipped with a magnetic 1080p wide angle video camera that works in tandem with Google Duo for video calls
The big deal though is the Mini-LED display. TCL has made a big investment in this technology and was the first company to bring it to market back in 2019, way ahead of the likes of Samsung and LG Electronics, which only released their first Mini-LED TV sets this year. Mini-LED uses thousands of miniature LED lights to create hundreds of local dimming zones that enable superior contrast and more accurate colour representations. TCL didn't specify the number of local dimming zones on the C82 Series TVs, but said it is able to deliver 20 stops of dynamic range to create more detail in darker areas of the screen and better highlights in the brighter parts.
While TCL has previously said it believes Mini-LED outperforms OLED in terms of brightness and colour volume, it revealed that it also has plans to start making its first printed OLED panels in 2023, which means it will likely start selling TVs based on the self-emissive display technology in the future. TCL is known to have formed an alliance with JOLED, a joint venture between Japan Display, Panasonic and Sony, that recently started mass producing printed OLED displays for computer monitors.
The next step down in TCL's C Series TVs is the TCL C72+, which is a regular QLED TV that mixes quantum dots with a regular LCD panel, but it has the same HDMI 2.1 features, though it lacks the Onkyo soundbar. The C72+ is available in a choice of 55-inch, 65-inch and 75-inch sizes.
Below that is the TCL C72 Series, which is a direct replacement for last year's TCL C71 Series. These are also regular QLED TVs that can handle Dolby Vision, HDR10 and HLG, and will be available in 43-inch and 50-inch sizes, in addition to the larger sizes mentioned for the C72+.
As for the TCL P-Series TVs, these are lower spec models that come in 43-inches, 50-inches, 55-inches and 65-inches.
All of the TVs will provide hands-free access through Google Assistant, and the Google TV platform ensures access to essential streaming apps like Netflix, YouTube and Amazon Prime.
TCL also shared at the media event that it will launch its high-end 8K TCL X Series TVs featuring its new OD Zero Mini-LED screen technology in June, but provided no more details than that. The company didn't provide any information on pricing or availability, other than to say the TCL C82 Series TVs will go on sale in the U.K. in the second quarter.