Toshiba launches a compact, hands-free Alexa TV for the kitchen
By Mike Wheatley
- 15 May 2020
The days of the remote control could soon be numbered, if Toshiba has its way. The Japanese company has just launched what it says is the U.K.'s first "hands-free" Alexa TV that's controlled entirely by the user's voice, meaning you'll never be fumbling around down the back of the sofa ever again.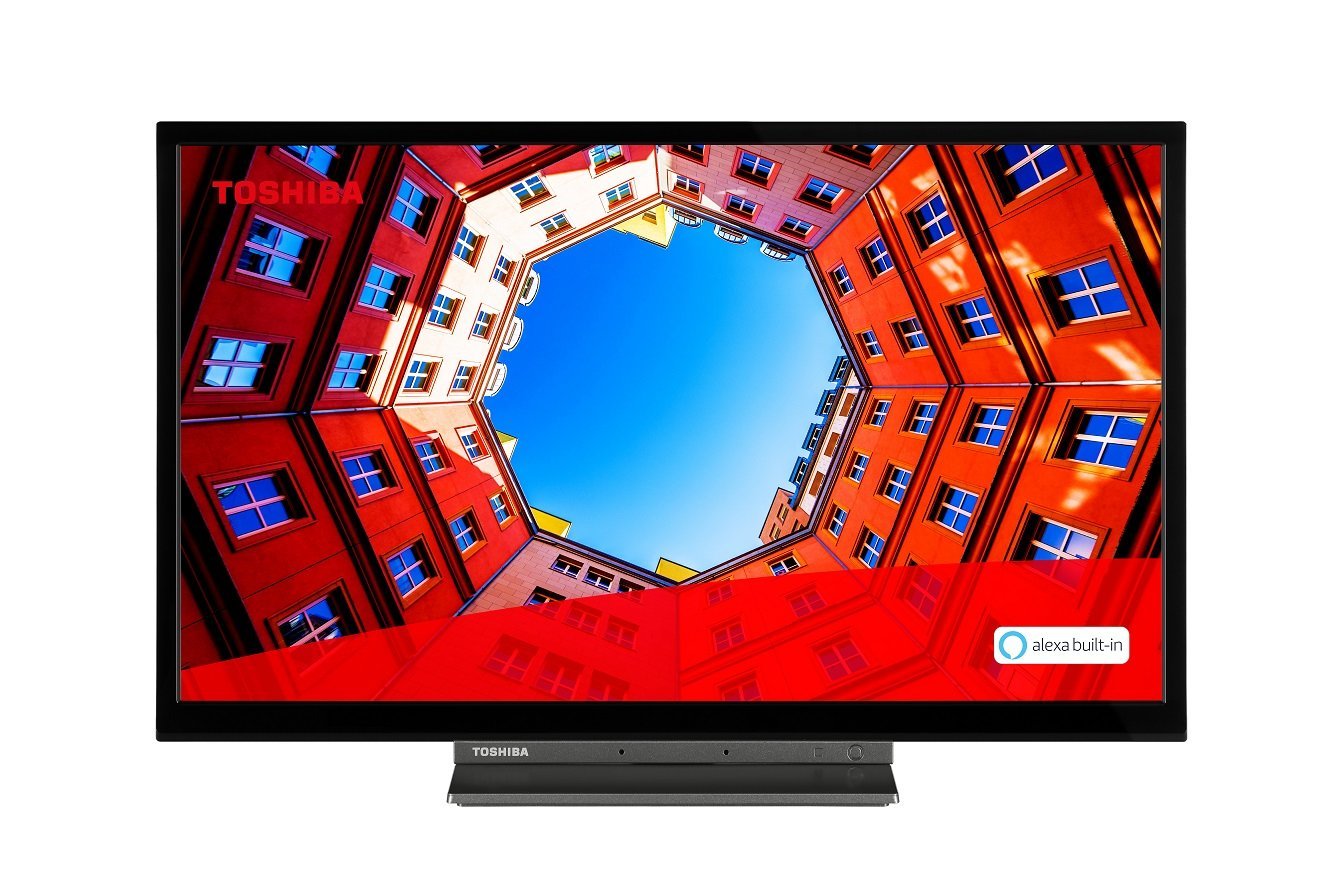 The new TV is called the Toshiba WK3A63, and it's equipped with far field microphones built into the bezel, enabing users to talk to Alexa without needing to press any buttons or use a smartphone app.
It's a cheap and cheerful TV that's available in two sizes: a 24-inch version and a 32-inch model, priced at £179 and £199, respectively. As such it's probably too small to make much of an impression in the living room, but Toshiba says it's perfect as a second, third or even fourth TV for the kitchen, dining room, bedroom, or even a bathroom.
The lack of a remote is all about convenience – say you want to put the TV in the kitchen so you can keep watching while preparing dinner, all you need to do is ask Alexa to turn it on and select the channel you want to watch. Alexa also performs hundreds of other commands, such as finding recipes or ordering a pizza, without you needing to do so much as lift a finger.
That leaves users free to cook, clean, wipe, type and swipe, or do anything else for that matter, with both of their hands. There's no need to stop what you're doing to pick up a remote.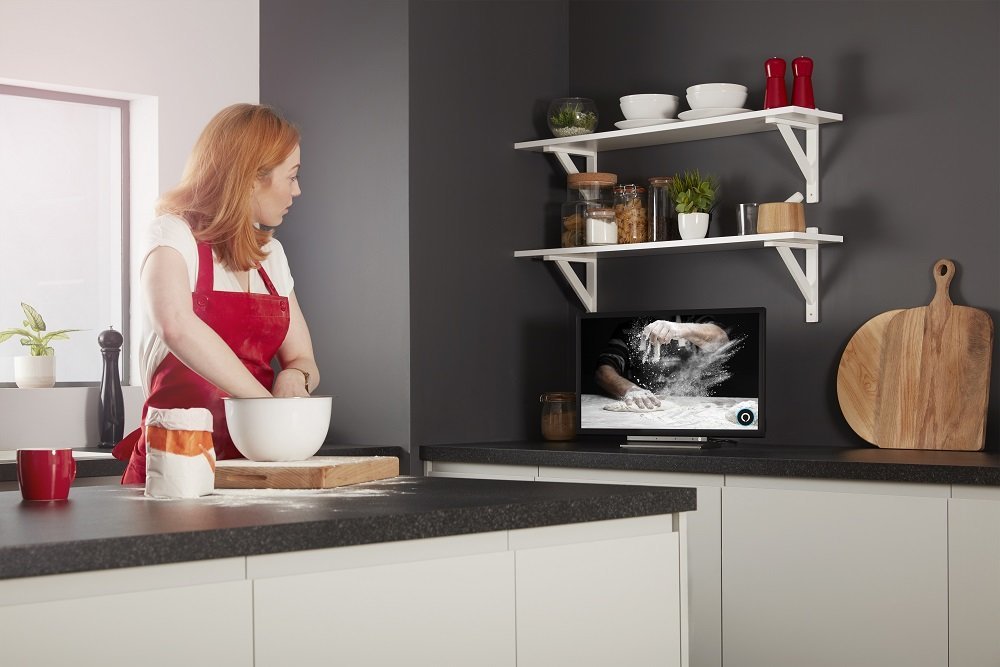 The Toshiba WK3A63 is a decent little TV for its size. It runs the Android TV operating system, features two HDMI ports, a USB port, and apps including Netflix, Amazon Prime Video, BBC iPlayer, ITV Hub and and All4. It also has Freeview Play for live content, and additional sources of on-demand and catch-up content.
"Voice control is the fascination of millions around the UK," said Bart Kuijten, commercial director at Toshiba UK. "At Toshiba we want to offer our customers an incredible seamless smart home experience by offering our customers intelligent and responsive technology to fit into their increasingly connected, smart home ecosystems. The WK3 is a fantastic proposition for our customers, as the Alexa embedded technology takes voice activation to a new level for our customers."
Toshiba said the WK3A63 is available to purchase now from Amazon.com and AO.com.