Toshiba's latest 4K HDR TV comes with built-in Alexa controls
By Mike Wheatley
- 6 August 2020
Toshiba is adding another affordable 4K television to its U.K. lineup, with the headline feature being a built-in Alexa digital assistant for those who prefer using their voice instead of the remote control.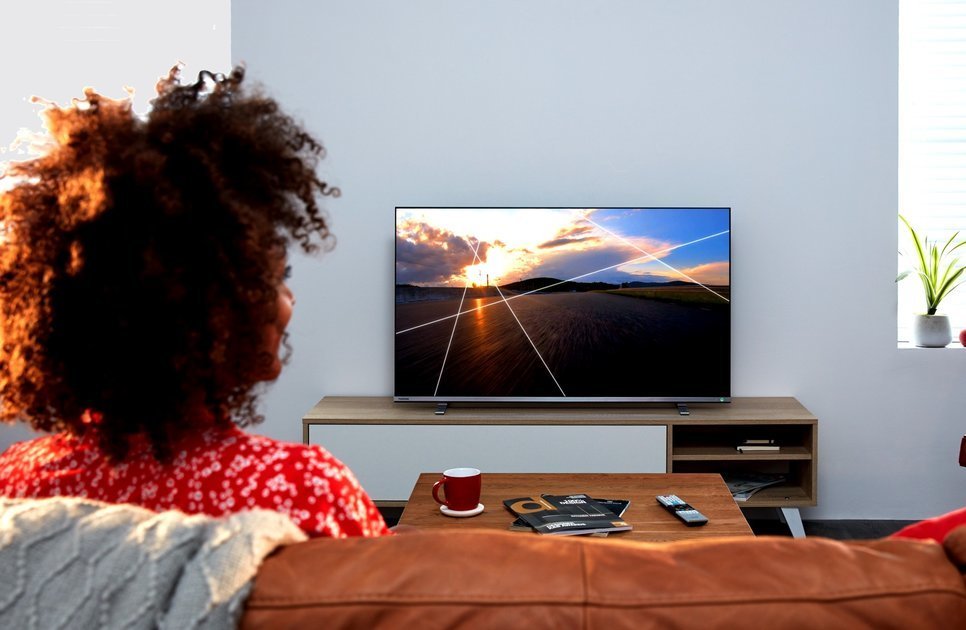 The Toshiba UK4B is available in three sizes, with the 43-inch version starting at £329. Other options include a 50-inch model that costs £369, and the largest 58-inch set that's priced at just £399.
The TV comes fitted with a microphone that's embedded into its thin bezel, which makes it possible to talk to Alexa directly from the couch rather than using a separate smart speaker. The voice controls are pretty wide-ranging. Not only do they allow you to browse through various TV channels and change the volume, but also things like ask for the latest news or weather reports, and interact with other smart home gadgets such as the lights or security cameras.
Toshiba has fitted the UK4B with a standard 4K resolution LCD panel, but image quality is improved by the company's TRU Picture Engine, which is said to help generate smoother images and upscale non-4K content to something approaching that level. The TRU Picture Engine incorporates three technologies, including TRU Flow smooth motion which is meant to eliminate judder in fast-paced action scenes. It also comes with TRU Micro Dimming, which helps to enhance dynamic contrast for extra detail in bright and dark scenes, and TRU Resolution, which is the engine that upscales standard content to 4K.
Another nice feature is Dolby Vision, which is a High Dynamic range format that further helps to enhance picture quality with deeper blacks and brighter colours on screen. The TV is also equipped with internal Onkyo-designed speakers that support Dolby Atmos technology for a more immersive sound experience.
Most of Toshiba's TVs run on a Linux-based operating system and the UK4B is no different. It's a capable interface that makes navigating through the various content options quick and easy, with apps for services such as Amazon Prime Video, Netflix and YouTube all included in the package. The TV also provides access to Freeview's on-demand content, with tons of choices available from the BBC iPlayer, ITV Hub, All 4, UKTV Play, CBS Catchup Channels UK and Horror Bites, plus 85 live channels.
All in all the latest Toshiba UK4B seems pretty similar to the company's recently launched UL20 range of 4K HDR TVs, with the only real difference being the built-in Alexa-enabled voice controls, and the inclusion of Dolby Atmos rather than the less superior Dolby Audio format. With prices also similar, that addition seems to make the UK4B a better option for your money.
"With the UK4B, we're making incredible 4K HDR TV and the latest in connected smart home technology available to everyone," said Toshiba UK's commercial director Bart Kuijten. "Whether you want a sleek, near frameless design, voice control with Alexa or just simply access to all the latest streaming apps and Freeview Play – we have something for everyone."
The Toshiba UK4B HDR TV is available exclusively from Argos.