Vizio debuts its first-ever OLED TV and 85-inch P-Series Quantum X
By Mike Wheatley
- 30 June 2020
Having first teased its 2020 TV lineup back at the Consumer Electronics Show in January, American TV brand Vizio has finally announced the full details and specifications of its latest models, including its first-ever OLED television.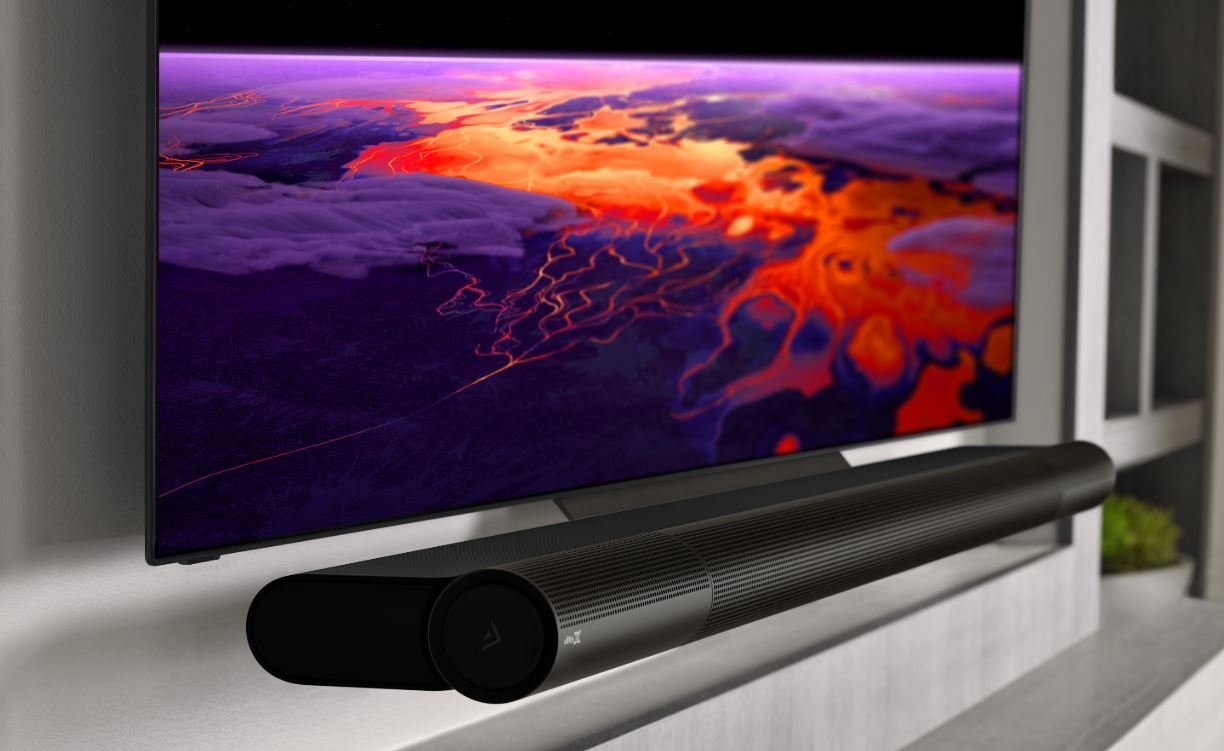 Vizio's latest models show that the company has ambitions to move up from its status as a mid-tier brand. It's also debuting a slew of future-proofed 4K LCD sets powered by its latest IQ Ultraprocessor, featuring a new ProGaming Engine for video games enthusiasts, an updated SmartCast TV platform and a new voice remote.
First up is the Vizio OLED 4K HDR Smart TV (pictured, above), which will be available in 55-inch and 65-inch sizes when it goes on sale later this year, offering near-perfect blacks and premium contrast at a much more affordable price tag than competing models.
Vizio's first OLED TV is powered by the company's latest IQ Ultraprocessor, which the company says is powerful enough to handle the most demanding picture requirements. The chip provides 64-bit image processing and pixel-level contrast enhancement to add more depth and dimension to the images on screen. Also onboard is a new Smart 3D colour engine that helps to generate more vibrant colours, the company said.
Other features include two 48Gbps HDMI 2.1 ports that enable new features such as enhanced Audio Return Channel for superior audio formats such as Dolby Atmos. In addition, the TV is the first OLED model available in the U.S. to support both premium High Dynamic Range formats, Dolby Vision and HDR10+.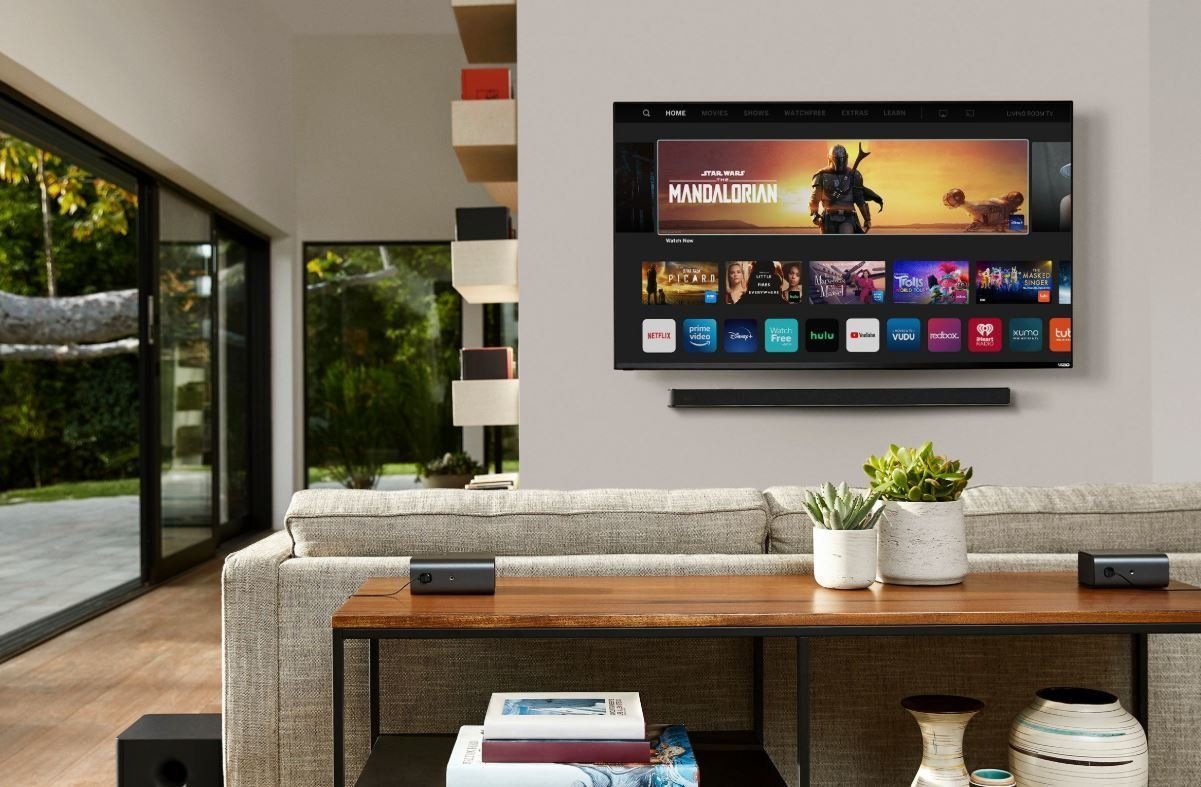 Also onboard is Vizio's new ProGaming Engine, which offers features that take advantage of the HDMI 2.1 ports. These include variable refresh rates that automatically adjust the display's refresh rate to match the source device, eliminating any judder on-screen. The TV also supports AMD FreeSync and 4K gaming at up to 120 Hz.
Vizio said its OLED TV integrates perfectly with its latest Elevate 5.1.4 soundbar, which features a whopping 18 speakers in total including a pair of rotating, front-firing speakers, separate tweeters and dual woofers per channel, and comes with built-in Dolby Atmos and DTS:X decoding.
Best of all though, the Vizio OLED 4K HDR Smart TV is priced extremely competitively at just $1,299 (around £1,050) for the 55-inch model, and $1,999 (£1,620) for the larger 65-inch version. By way of comparison, LG's latest 65-inch CX Series OLED TV is priced at $2,399, for example.
Vizio's Elevate™ 5.1.4 Sound Bar is competitively priced too, retailing at just $999 (£812) when it goes on sale in the autumn.
Moving on, Vizio's new P-Series Quantum X model (below) promises to deliver what should be the company's best 4K LCD performance to date. Vizio said the 85-inch PQX boasts a whopping 3,000 nits of peak brightness and 800 nits of full-screen brightness to bring even the most dynamic content to life. Moreover, the set's full array LED backlight numbers an unbelievable 792 local dimming zones to offer some of the deepest blacks and superior contrast levels available on an LCD screen.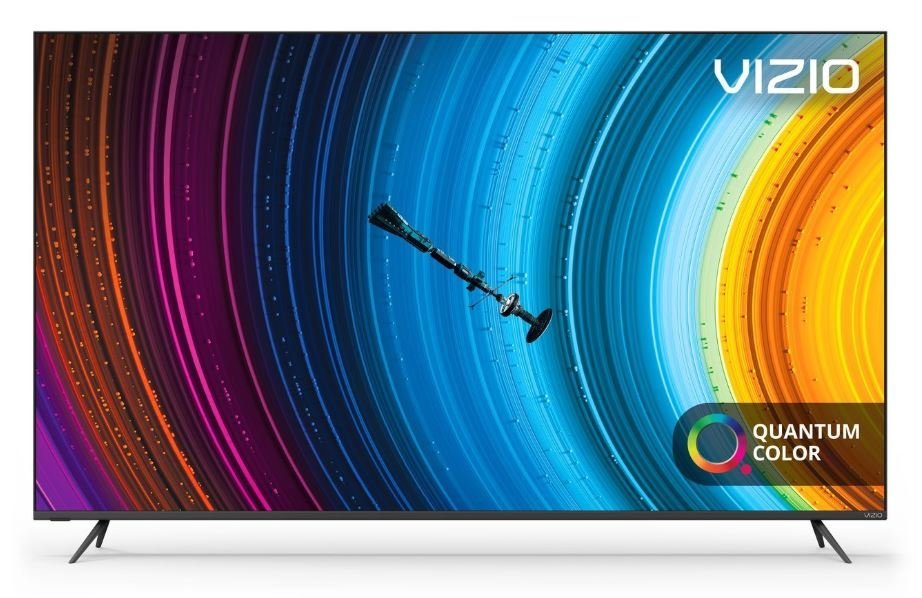 Vizio said the P-Series Quantum X is also available in 65-inch and 75-inch sizes, with the main difference being they offer fewer local dimming zones, at 384 zones and 480 zones, respectively.
The standard P-Series Quantum meanwhile is also available in a choice of 55-inch and 65-inch sets. These models aren't quite so bright and have less local dimming zones. Still, they boast the premium features seen in the above models and Vizio's OLED TV, including the new IQ Ultraprocessor chip, Dolby Vision, HDR10+ and Dolby Atmos support, HDMI 2.1 slots, variable refresh rates and the new ProGaming Engine.
Of course, Vizio being Vizio, neither the P-Series Quantum X or the regular P-Series Quantum will break the bank, with prices starting at $2,999 for the 85-inch PQX, down to just $1,499 for the smallest 65-inch model. The regular P-Series Quantum is a price winner too, with the largest model set to retail at just $1,699.
Vizio also found time to show off its budget M-Series Quantum TV sets, which also include the new ProGaming Engine and HDMI 2.1 slots to support variable refresh rates, but are powered by the company's older IQ Active processor and offer less peak brightness.
Vizio said all of its new 2020 TVs will run the latest version of its SmartCast operating system. SmartCast 4.0, which will also come to older sets from 2016 onwards, brings improvements including a redesigned user interface that promises faster navigation, and more personalisation features, the company said. In addition, SmartCast 4.0 will introduce an easier pairing process for Google Home compatible devices, Vizio said.