World's largest LED display takes centre stage at 2022 Winter Olympics opening ceremony
By Mike Wheatley
- 5 February 2022
China has just unveiled what is reputed to be the world's biggest-ever LED screen, weighing in at a staggering 10,552 square meters in size.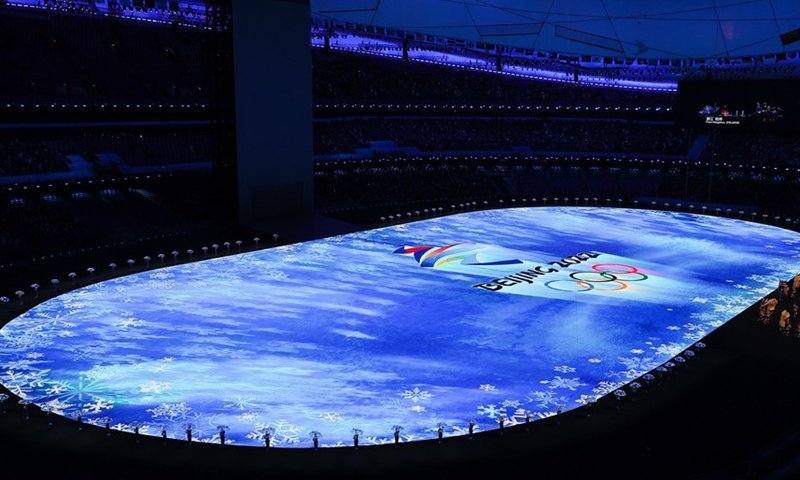 The LED display was a part of the Beijing Winter Olympics 2022 opening ceremony and uses an incredible 40,000 LED modules, the Global Times reported.
The screen, built by the China Academy of Launch Vehicle (CALT), was employed as the main stage of the opening ceremony, meaning everyone involved in the theatrics was literally standing on top of it. CALT, which normally builds carrier rockets, said the display offers a "visual feast" that surpasses that of 8K resolution. It added that it is the largest LED screen that has ever been built.
To say it is the largest screen in the world is a tad misleading of course, because it isn't really a single display, but rather multiple LED screens fitted together like a kind of mosaic.
The Global Times said LED screens were chosen instead of OLED due to their reliability and reduced cost. OLED costs more to manufacture at scale and it isn't always so reliable in such enormous configurations, CALT reportedly said. Of course, LED displays are also capable of achieving higher brightness than OLED, which is absolutely going to be a requirement when one considers the size of Beijing's National Stadium.
Indeed, the Global Times said the screen was made up of hundreds of "commercial LED displays" with a peak brightness of between 4,000 and 10,000 nits. Considering that the brightest of Samsung's Neo QLED TVs only reach around 2,000 to 3,000 nits, it's clear that this unique ability to shine so bright was a key factor in the decision-making.
The sheer size of CALT's LED screen is impressive, but it's never going to fit in anyone's living room. That's not to say today's consumer doesn't have some interesting options to choose from if they want to go large too. This year, we'll see the debut of Samsung's newest MicroLED TVs that are expected to launch in 89-inch, 101-inch, and 114-inch sizes. LG Electronics is also planning to launch a 97-inch OLED beast at some stage this year, while TCL has teased the suitably large, 98-inch R754 QLED TV that will cost just $8,000 (around £5,900) when it goes on sale later.