Xbox app to launch on Samsung's 2022 TVs this month
By Mike Wheatley
- 10 June 2022
Anyone who owns a new Samsung TV will soon be allowed to play Xbox games directly, without owning a console. That's because Samsung is making the Xbox app available in the Samsung Gaming Hub, a new platform exclusive to some of its 2022 TVs and gaming monitors.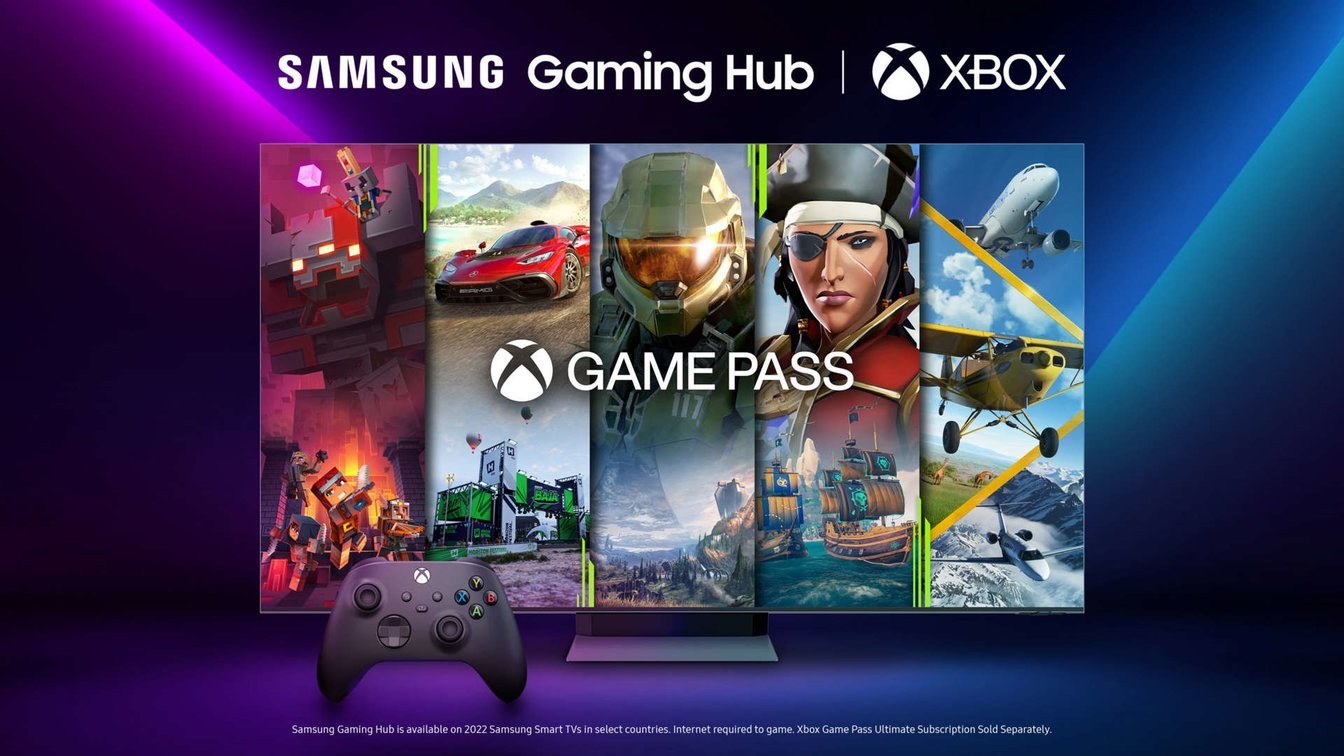 The launch will ensure that Samsung is the first TV manufacturer in the world to feature the Xbox app, and will allow users to stream xbox games directly to their TV.
To take advantage of the offering, you'll need a compatible TV, a WiFi connection, games controller and a subscription to Xbox Game Pass. With that subscription, users can play more than 100 games through the Xbox app, including Halo Infinite and Forza Horizon 5, as well as upcoming launch-day releases from Xbox Game Studios. Fortnite will also be available. Video game streams will be limited to 1080p at 60 frames per second, and seemingly with no HDR or Dolby Atmos.
The app will support controllers including the Xbox Wireless Controller, the Xbos Adaptive Controller, Elite Series 2 Controller, Sony DualSense and others. They will connect to the TV via Bluetooth.
For the uninitiated the Samsung Gaming Hub is an upcoming feature on some 2022 displays that's powered by the Tizen operating system. It is expected to launch on June 30 on the Samsung Neo QLED 8K and Neo QLED 4K series TVs, as well as some regular QLED TVs and also the 2022 Smart Monitor Series. In addition to Xbox games, the Gaming Hub will also provide access to game streaming services such as Google Stadia, Nvidia GeForce Now and Utomik.
"We're on a quest to bring the joy and community of gaming to everyone on the planet, and bringing the Xbox app to smart TVs is another step in making our vision a reality," said Microsoft's Phil Spencer.
Microsoft is going big on game streaming this year with its new Xbox Everywhere strategy. In addition to the Xbox TV app, it's also said to be working on an Xbox streaming stick for other TVs that would likely cost a lot less than the original console.