British Sky Broadcasting (BSkyB) has finally thrown in the towel and announced it will scrap its 3D TV channel this June, five years after it was first launched.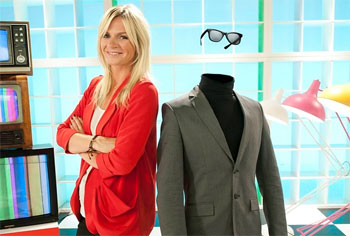 The digital satellite broadcaster is believed to have spent millions of pounds in an unsuccessful bid to popularise 3-D technology, but the genre never really took off at home in the same way it has at the cinema. Indeed, Sky's move has been expected for some time – the writing was on the wall as early as 2013 when the BBC announced it was ending its own tri-dimensional experiment, and with BSkyB's decision to cancel 3D Premier League matches last year, it was only a matter of time before it killed off its Sky 3D channel altogether.
Broadcasters and TV manufacturers alike had great hopes for 3D when the technology first burst onto the scene, but their enthusiasm was never matched by viewers at home. When the Beeb shut down its own 3D TV department, one of the reasons it cited was that viewers hated the "hassly" glasses that are a requisite for home viewing. With extra-dimensional shows being more expensive to produce anyway, due to the need for specialised cameras, it just doesn't make sense for broadcasters to keep pushing the format.
Most TV makers have come to the same conclusion and have stopped hyping the 3D format. Instead, 4K Ultra HD TV is the latest "in thing", with pixel resolution four times as many as 1080p full HD.
With 3D being shunted out of the way, Sky is expected to renew its focus on ultra high-definition (UHD) content with the release of its long-awaited 4K Ultra HD set-top box. Reports from earlier this year suggested Sky would launch an unknown number of 4K channels this spring, together with its new 4K set-top box. That hasn't yet materialise, but with Sky being desperate to get one over its rival BT Vision (who stole the UEFA Champions League rights from under its nose), the company is no doubt keen to deliver 4K as early as possible.
As for Sky's existing 3D content, that will still be available on-demand to what few fans of the format remain.
"From June Sky 3D is going fully on-demand," said Sky's brand director Luke Bradley-Jones. "From the latest 3D movie premieres like Guardians of the Galaxy, X-Men: Days of Future Past and Dawn of the Planet of the Apes, to the very best in natural history with documentaries like Natural History Museum Alive, it will all be ready and waiting for our customers to view whenever it suits them.'
Source: Sky's corporate blog