When 3D TVs were first launched in the not too distant past, a huge number of households and individuals decided right away that they would never be able to afford the luxury of having one of these devices in the home. Many were only just getting around to being able to afford HDTV and replace their older CRT televisions with more modern flat-screen versions when the launch of 3D television was announced.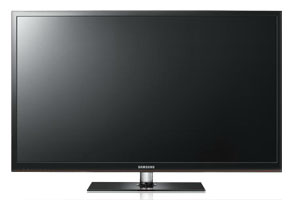 However, as is the case with most new technology that is brought out, the price of these 3D TVs is already starting to plummet, making them far more affordable for many more people. The first tri-dimensional models were launched less than two years ago, yet already the price has come down significantly.
The drop in price of these televisions now means that consumers can get their hands on a decent sized 3D TV for under £500. This comes in the form of the Samsung PS43D490, which is a 43-inch Widescreen HD Ready 3D Plasma TV with Freeview. Whilst the resolution on this particular TV is not as high as you would find on a full HD panel it still provides consumers with the opportunity to experience 3D viewing in their homes at a fraction of the price they would have paid when the technology was brand new.
The Samsung PS43D490 offers an XGA resolution, which is 1024×768 pixels. This is only around a third of what can be displayed on a full HD panel. It comes with other standard features, including four HDMI and USB 2.0 ports, a built-in 2D to 3D converter, Wide Colour Enhancer Plus, the Connect Share Movie feature, 600Hz Subfield Motion technology, and a Clear Image panel. The price of compatible active-shutter 3D glasses has also been reduced by the Korean manufacturer, with a pair of SSG-3100GB glasses now costing less than £50.