Over the past few years cinema has tried to reinvent itself – not just with a slew of new and exciting films, but also by flooding the market with a range of 3D movies. Viewers who go to watch these movies simply buy or are given the 3D glasses that they need when they purchase their tickets, allowing them to watch the movie in the third dimension.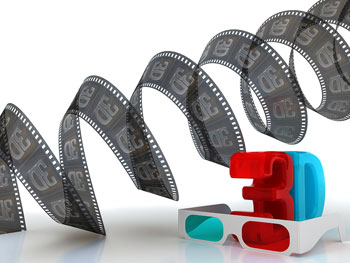 3D cinema movies fail to impress many Brits
It seems that more and more movies are being brought out in 3D from kids' movies through to classic movie remakes and edge-of-the-seat horrors. However, whilst the HDTV industry is obviously keen to see 3D films take off, it appears that cinemagoers in the United Kingdom are not as enthusiastic about their 3D cinema experience as movie makers may have hoped they would be.
There seems to be a divide amongst British moviegoers with regards to whether 3D movies are effective or not. A recent survey carried out by UK-based market research firm YouGov has shown that only around one fifth of British cinema fans believe that their cinema experience is improved by watching movies in 3D. Almost half of those polled said that 3D either made no difference to their viewing pleasure or actually made their cinema experience worse.
Only 22 percent of viewers said that they felt that 3D improved their cinema experience. Around 41 percent viewed 3D as nothing more than a gimmick whilst 19 percent said that 3D improved the quality of the movies that they saw. A significant 47 percent said that they felt that 3D made no difference to them, or made their cinema experience worse.
Those who participated in the survey were asked whether they would choose to see a movie in 3D or 2D if it was being shown in both of these formats for the same price and at the same time. Only 47 percent said that they would opt for 3D in these circumstances.
Source: YouGov