We have always suspected that plasma display technology would enjoy a resurgence thanks to the push towards 3D, and now some concrete data have surfaced to prove our theory right. Following a depressing 2009 which saw several plasma TV manufacturers exit the market, plasma televisions had a stellar 2010, posting year-on-year growths for every quarter since the end of 2009.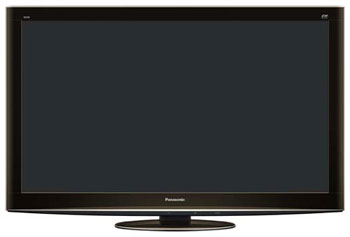 The information came from the Plasma and LCD TV Panel Shipment Module section in the Quarterly Global TV Shipment and Forecast Report published by California-based market analysis company DisplaySearch. In 2010, worldwide shipments of plasma TV panels rose to 19.1 million units, reversing the slight drop from 15.1 million in 2008 to 14.8 million in 2009. The fourth quarter alone saw a 1% quarter-on-quarter and 9% year-on-year growth to 5.2 million units.
One of the main drivers of plasma's renaissance is the advent of the latest incarnation of 3D TV technology in 2010. At this moment of writing, plasma HDTV sets generally deliver a superior 3D viewing experience compared to LCD-based displays, as plasmas' inherently faster pixel response time lends to a reduction in the incidence of crosstalk (a video artefact specific to stereoscopic 3D, where ghost/double images are seen around objects on screen due to the image stream intended for one eye being contaminated by that from the other).
According to DisplaySearch, consumers also rekindled their interest in plasma HDTVs because these displays deliver more value on a square-inch basis than their LCD counterparts once the screen size exceeds 40″. Despite closing the picture quality gap with plasmas, the average prices of LED-backlit LCD TVs did not drop as much as buyers had hoped for, prompting them to opt for more affordable large-screen plasma panels instead.
When household TV brands like Hitachi, Fujitsu and Pioneer started closing down their plasma TV operations one by one over the past few years, many feared for the future of the emissive flat-screen display technology. But if these recent figures are anything to go by, plasmas may still have some legs left. Panasonic, Samsung and LG Electronics – the top three plasma panel suppliers in 2010 – will certainly do their bit to keep the flag flying.