Sports network ESPN has called time on its 3D channel in the US, hammering yet another nail into the coffin of 3D television and leaving commentators to speculate about just how much longer the technology will linger for.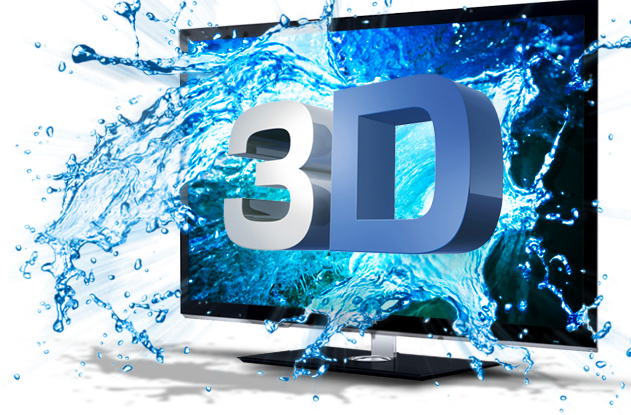 Can the last one to leave 3D TV please turn out the lights?
ESPN said that it had taken the decision to end its three-year long 3D experiment due to a lack of interest among viewers. This was backed up by recent figures showing that barely 120,000 people in the US were watching 3D TV channels at any one time – a desperately poor adoption rate in a country with more than 114 million households.
The decision to pull the plug on 3D will come as a big blow to ESPN, which was once among the biggest proponents of the technology. Back in 2010, when it first rolled out is 3D channel, ESPN's president George Bodenheimer had proudly declared the move a "win for all fans", and one that would put his network at the "forefront of the next big advance in TV viewing". Unfortunately the opposite has proven to be true, with the vast majority of US consumers being distinctly unimpressed at the prospect of 3D TV in the home.
Is 3D TV Finished?
With ESPN no longer backing it, it looks as if the fate of 3D television is all but sealed, destined to end up in the great big technology scrapheap in the sky alongside such revolutionary gadgets as the Smell-O-Vision and PDAs. ESPN's conclusion that consumers simply aren't interested in 3D technology was recently echoed by the BBC's Andy Quested during the Future TV summit in London last April, when he admitted that viewers are becoming "less and less enthusiastic" about the concept. Quested pointed to the BBC's disappointing viewing figures as evidence of this, saying that although there are an estimated 1.5 million 3D TVs in the UK, on average just 4,000 households per day were tuning into its 3D Olympics games coverage.
Another influential voice among the doom-sayers is the retailer John Lewis, which stated in an interview with Trusted Reviews earlier this month that it's "not seeing much interest in 3D TV."
John Kempner, Vision Buyer at John Lewis, pointed to a number of factors that have contributed to 3D's failure, including the limited availability of content, and the need to wear glasses at home.
"Very few people actually use 3D glasses at home. While people enjoy it in the cinema as part of the 'experience', it's not nearly so wonderful at home as very few people like wearing those glasses," stated Kempner.
This view seems to have been acknowledged by TV manufacturers as well. While many Smart TVs today continue to support 3D, the fact remains that other technologies are generating far greater excitement, most especially 4K resolution and OLED displays. 3D might still be around, but manufacturers are no longer promoting it as a major selling point. Meanwhile, we're already seeing advancements being made with 8K resolution, which is said to provide a 3D-like experience due to the crystal-clear clarity of the images it delivers.
Defiant Voices Remain
Not everyone believes that 3D is a lost cause however. Sky TV for one, actually continues to expand its 3D coverage. It recently broadcast the world's first F1 grand prix in 3D, bringing to 14 the number of sports it broadcasts in 3D so far.
Elsewhere, the International 3D Society and the Consumer Electronics Association (CEA) have just launched a new, joint initiative to showcase the capabilities of today's most modern 3D TVs. The initiative includes a plan to showcase 3D content from hit movies like Iron Man 3, Star Trek: Into Darkness, The Great Gatsby, and EPIC at over 125 CEA member retailers in the US, plus the release of an additional 50 3D Blu-ray titles this summer.
Source: BBC