This year's CES has once again lived up to its billing, with dozens of sexy and stylish new 4K UHD (ultra high-definition) TVs on show that have left us drooling in wonder. First there was Samsung's monster-sized, 85-inch flexible LED LCD display that left us totally awestruck, only to be surpassed one day later by LG's incredible, flexible 4K OLED. Then there was Sony, wowing the crowd with its ultra short throw native 4K projector and its latest range of distinctly non-curved Bravia televisions.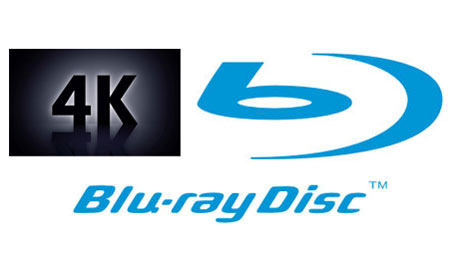 All well and good, but once again CES has failed to come up with any answers to the biggest obstacle in the way of UHDTV adoption – the dearth of available native 4K content to watch on these gorgeous new tellies.
Netflix could possibly provide the answer, and the company certainly gets ten out of ten for effort, having popped up all over the place at CES 2014. Sony announced that its new 4K Bravia sets will offer Netflix's 4K programming to all new subscribers, giving them access to all of its original productions shot in UHD format. There were also similar announcements from Samsung and LG Electronics confirming that Netflix subscribers would gain access to the streaming giant's 4K content, including its popular House of Card Season 2 in glorious Ultra HD resolution.
But there are problems with streaming 4K videos too. For one thing, Netflix can't do it all on its own, and few other companies offer 4K content. Then there's the actual quality of the streamed content to worry about, as this will be entirely dependent on the compression bit-rate of the HEVC codec used, connection speeds, bandwidth availability and download limits.
The other way to deliver content is of course the old-fashioned way – simply by putting movies onto Blu-ray discs and selling these to consumers, and that could be where our best hopes lie. Sadly, it's a no-show for 4K Blu-ray at this year's CES despite hints to the contrary, but there is hope that something might arrive by the end of the year.
The promise comes by way of Philip Newton, Samsung Australia's vice president for consumer electronics, who said in an interview with The Australian national daily newspaper that the South Korean manufacturer has already developed the technology to create the high-capacity, four-layer Blu-ray discs needed for 4K movies. In the interview, Newton said that the company is hoping to make 4K Blu-ray available "by the end of the year", together with Blu-ray media players capable of reading them.
Asked why Samsung hadn't done so already, Newton added that manufacturers and the Blu-ray Disc Association (BDA) have yet to agree on standards for storing large-sized 4K Ultra HD content, with issues such as the preferred codec – which could be either HEVC/ H.265 or Google's VP9 – still to be ironed out.
"4K is still in a state of flux", explained Newton, though he added that he's confident we'll see four-layer Blu-rays arrive once the powers that be can sit down and agree on standards.