Samsung has overtaken Sony as the leading ultra high-definition (UHD) television brand in the European market when it comes to shipment volumes, according to the latest data released by market research agency GfK. With every TV manufacturer targeting 4K Ultra HD as a key battleground, the South Korean consumer electronics giant – which is also the world's number one TV maker – has once again emerged as the leader of the pack.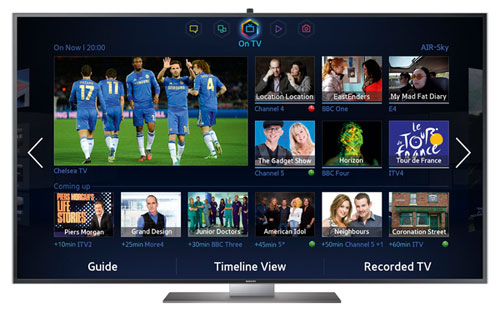 GfK says that Samsung grabbed nearly 50% (48.3% to be precise) of Europe's 4K Ultra HD TV market share in terms of volume in October 2013, representing an impressive increase of 15 percentage points from September. This is an outstanding achievement, especially considering that the company only launched its 55-inch and 65-inch F9000 series of UHD TVs in this continent back in July.
Samsung's dominance is even greater in certain countries such as the UK, Switzerland and Denmark, where the Korean TV brand accounted for more than 60% of all 4K televisions sold. Although not as dominant in the important markets of France and Germany, its Ultra HD volume-based market share in these regions still exceeded 40%.
Samsung's success in the European 4KTV arena can largely be attributed to its aggressive pricing: the manufacturer slashed up to £1,000 off the prices of its UE55F9000 and UE65F9000 UHD televisions just one month after launch. We also think that the company benefited from Sony's strange decision to not bring its slim-bezelled Bravia X8 series of 4K Ultra HD TVs or FMP-X1 4K media player to most European countries. Had Sony released these two key products in Europe, building upon their 4K content-producing and marketing efforts, Samsung might have faced stiffer competition as far as sales of 4K UHD displays are concerned.