4K Ultra HD might still be a bit of an expensive novelty for most consumers, but that perception is going to change fairly rapidly in the next few years. That's the forecast from market research firm Strategy Analytics, which says 4K will account for more than 40 percent of all TVs sold by 2020.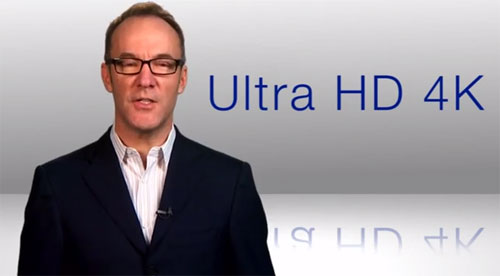 That's a far cry from 2012, when just 72,000 4K TVs were shipped globally. But the rapid adoption becomes quite apparent when one considers this jumped to 1.7 million 4K televisions shipped in 2013. For now the biggest market for 4K is in China, which accounts for something like 80 percent of all ultra high-definition (UHD) TVs shipped, but the country is unlikely to hold onto that position in the coming years.
By 2020 Strategy Analytics believes the USA will surpass China to become the world's leader in terms of 4K penetration. By that time, its estimated 32 percent of all North American homes will have a 4K TV set, whereas penetration in Western Europe and Asia-Pacific will stand at 22 percent and 18 percent respectively.
As for the biggest driving factor behind this accelerated adoption, Strategy Analytics says pricing will have the largest impact. It's predicted that at least one of the big three – Samsung, LG and Sony – will drop entry prices to lower than $2,000 by the end of this year, and that will force the others to follow suit.
The consultancy firm also predicts this trio will retain their dominant position at the top of the global 4K market, seeing off determined competition from a number of Chinese manufacturers. Strategy Analytics says that by the end of the decade, Samsung, LG and Sony's market share in 4K will reflect their overall TV market share.
In summary, what this means is that 4K television adoption will follow a similar pattern to that of HDTV seen in the 2000s, says David Watkins, Service Director of Connected Home Devices. He adds that 4K UHD will become the norm for TVs with displays bigger than 40 inches by 2020, although smaller screens will probably still use regular HD displays.
Source: Strategy Analytics