British Sky Broadcasting (BSkyB) has announced a major deal that will see linear and catch-up TV content from Channel 4's 4oD service made available on all of its main viewing platforms early next year, with C4 gaining access to the digital satellite television provider's customer data in return.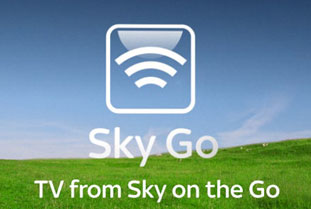 BSkyB & Channel 4 ink deal for 4oD, Sky Go & Film4 HD
The deal will see Sky gain hundreds of hours of new content – including both recent and archived programmes – added to its service, which already offers content from ITV and BBC. Among the channels to be made available include C4, E4, Film 4 and More 4, accessible both live and through VoD. And because the deal also includes Sky's multi-platform app Sky Go, Channel 4 becomes the first terrestrial broadcaster to offer its live linear content through this service, joining others such as ESPN, Disney, British Eurosport, Nickleodeon and Turner, which have already done so.
Another element of the Sky/Channel 4 deal will see the addition of two high-definition channels from the latter – More 4 HD and Film 4 HD – which will join existing channels C4 HD and E4 HD as part of Sky's HDTV services.
For Channel 4 meanwhile, aside from receiving a large (undisclosed) sum of cash, they will also gain access to a wide range of audience data amassed by Sky's customer intelligence division, Sky IQ. Channel 4 said that it plans to use this data to analyse viewer statistics and demographics, and hopefully gain insights that it can use to support its strategy of viewer engagement.
BSkyB's Commercial Group Director Rob Webster said that the deal underlines the company's determination to give its customers more control over their TV viewing, allowing them to choose when, where and how they watch their favourite television shows.
"We believe that we already provide the best pay-on-the-go and pay-on-demand TV content, and this deal with Channel 4 means that we now have access to the full line up of programmes from British terrestrial broadcasters," explained Webster.
Sarah Rose, Director of Business and Commercial Development for Channel 4, explained how the broadcaster expects to benefit from the deal:
"Not only is it excellent news for Sky viewers and fans of Channel 4's programmes, but the data-sharing partnersip we have agreed with Sky will allow us to better understand the audiences viewing this content across a range of different platforms. This will allows us to improve our viewer engagement strategy, something that is at the heart of all the innovative programming we offer."