Ultra HD television might be in its early stages with the first affordable 4K TV sets only released in the UK this year, but could its 'next-generation' billing be ever so slightly premature? Reports suggest that could well be the case, with Japanese broadcaster NHK announcing plans to skip out on 4K altogether, and use the Tokyo 2020 Olympics as a testing ground for "8K Ultra HD TV".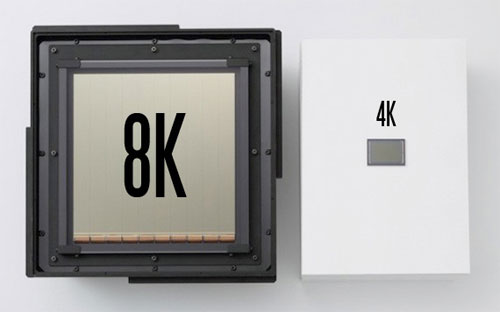 Branded as "Super Hi-Vision," 8K resolution would offer a staggering 16 times the number of pixels on today's standard Full HD 1080p TVs, bringing unimaginable clarity and detail to the big screen. Perhaps more importantly though, experts believe 8K to be the pinnacle of super-high resolution, as the number of pixels creates such a highly detailed image that it's impossible to appreciate from typical viewing distances – 8K is as detailed as it's possible to be, there's simply no need to go any higher.
Now that Tokyo has been awarded the 2020 Olympic Games, NHK is now setting its sights on the sporting spectacle as the flagship event in which it can pioneer its cutting-edge 8K technology.
NHK's executive DG of engineering Dr Keiichi Kubota explained in an interview with Inside CI that "broadcast technology has always developed in step with events like the Olympics. Supposing Tokyo gets the games, we'll work very hard to deliver a new experience for viewers."
Is 4K Irrelevant?
Unlike everyone else in the TV industry who've poured millions of pounds into the development of 4K technologies, NHK has focused on bring 8K to the big screen from the off. Its research into Super Hi-Vision began way back in the mid-1990s, with the first 8K TV clip screened by the broadcaster at its research labs in 2001.
With everyone else racing to get ahead in 4K, NHK has had to go it alone – building 8K displays for itself and developing brand new transmission technology that allows it to squeeze a compressed signal into satellite and terrestrial TV channels. The plan now is for 8K to be transmitted via the new HEVC codec, which Kubota says is far more efficient than the previous H.264 standard and will also be used to deliver 4K in the coming years.
Kubota justifies NHK's stance on 8K with the claim that 4K broadcasting is likely to become redundant in the next few years anyway:
4K might be used by some broadcasters, but we're not going to do that. The problem is that 4K production facilities require a massive investment, and with 8K now on the horizon we can't afford to do both. That's why we're skipping 4K and going directly to 8K.
NHK is deadly serious about its plans too, being the only broadcaster in the world to have designed an 8K roadmap. The plan is to roll out 8K coverage across the whole of Japan via satellite, before bring it to terrestrial TV via Japan's equivalent of Freeview.
So extensive are its plans that one has to wonder if an investment in 4K is going to be worthwhile. 8K technology already exists, and with NHK's plans already underway, it's likely that other broadcasters will follow suit in the next few years, if not sooner. Perhaps that might explain why British Sky Broadcasting (BSkyB), which recently performed a trial of Premier League football broadcast in 4K, insists that it doesn't have any plans to introduce a commercial Ultra HD service in the UK anytime soon.