A recent forecast from London-based market intelligence firm Informa Telecoms & Media has suggested that by 2016 a massive 94 percent of UK households are set to have a TV that is able to receive high-definition programmes. The figure for the worldwide average is 48 percent, which means that in comparison the outlook for HD viewing in the United Kingdom is highly impressive. It will put the UK in third position on a global basis with only Canada and New Zealand in front, both with 95 percent.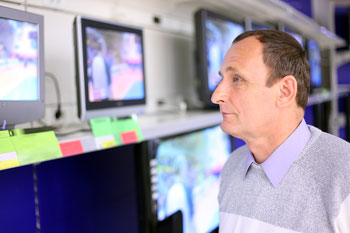 94% of UK homes to have HDTV by 2016; super HD to follow?
Just six years ago only 3 percent of TV households across the globe had HD-ready sets, with the display technology perceived as new and perhaps even gimmicky at that time. However, the popularity of HDTV has soared over recent years, fuelled by lower prices of HD-capable televisions and increased availability of high-definition material – as many as 60 million households worldwide are expected to join the high-def revolution this year alone. This means that by the end of this year, 23 percent of the primary television sets around the world will be HD ready.
Informa's media research manager Adam Thomas pointed out that owning an HD-ready set does not automatically mean that a consumer has reception of HD programmes. However, he said that forecasts for the UK are still looking healthy, as 72 percent of HD-ready homes are expected to be watching high-def programming by 2016. However, this is still way behind global leader USA where 91 percent of households is estimated to have access to high-definition content. He said that the lag for the UK is caused by the popularity of Freeview, with only half of its users expected to be watching HD programming by 2016.
Overall, Informa's data indicates that in some countries, most or even all of TV households will be watching HD content by 2016. This tipping point (i.e. when high definition becomes the new standard definition) may pave the way for the emergence of SuperHD programmes, Thomas predicted.