TP Vision, the company behind the production and marketing of Philips-branded TVs in the UK and Europe, has announced a very comprehensive TV lineup at the IFA 2017 consumer electronics trade show in Berlin this month, comprising both OLED and quantum dot (QD) technologies.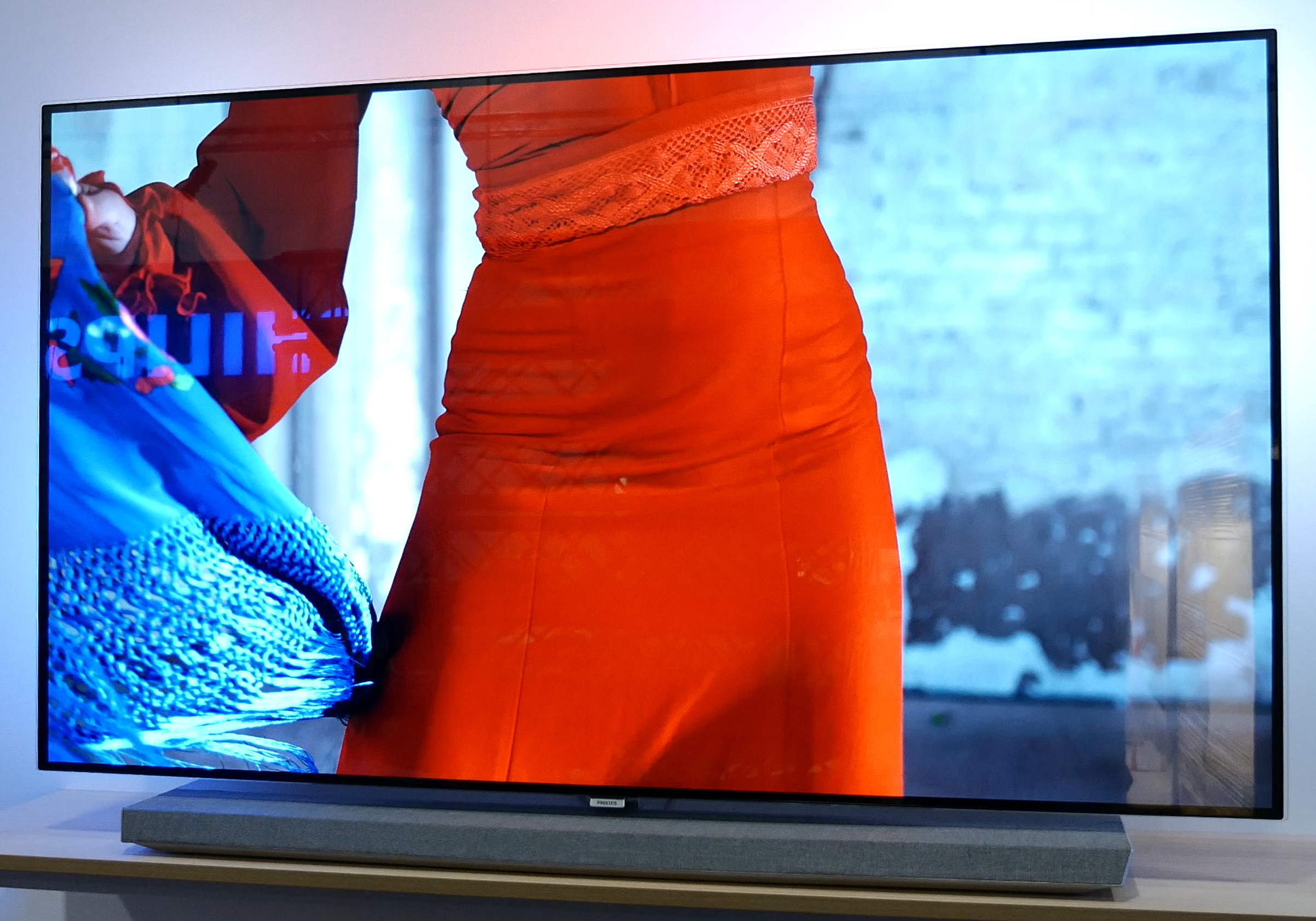 Believing that self-emissive OLED technology should occupy the highest tier of products in the firm's offerings, TP Vision/ Philips has not only added a 65-inch model to the imminent 9002 series which first broke cover back in March (albeit in only one screen size of 55 inches), but also unveiled a new flagship 9 Series OLED which is tentatively called the Philips 9603.
Philips' new 9 Series OLED will come in one screen size of 65 inches (model number 65POS9603), and with a soundbase stand that pumps out 60W of audio in 6.1 configuration. Because the stand is fixed and cannot be removed, prospective buyers who wish to wall-mount their TV are advised to go for the Philips 65POS9002 instead.
Key technological features of the Philips 9603 include the company's P5 video processing engine that performs source clean-up, upscaling, colour handling and motion interpolation in a very specific order to ensure the highest picture quality, three-sided Ambilight Spectra XL integrated bias lighting system, as well as quad-core-powered Android TV platform.
In terms of HDR (high dynamic range) formats, HDR10 and HLG (Hybrid Log-Gamma) will be supported, though TP Vision/ Philips are monitoring the Dolby Vision/ HDR10+ situation before committing. Peak brightness has been specced at 900 nits, whilst DCI-P3 gamut coverage should reach 99%, allowing the POS9603 to attain Ultra HD Premium certification. Availability is slated for the first quarter of 2018, but price hasn't been decided.
At IFA, TP Vision also launched its first quantum dot LED LCD TV in the form of the 8602 series, although the company showed admirable restraint from using the QLED acronym popularised by Samsung. The Philips 8602 will ship in 55in and 65in versions, featuring edge-lit LED backlighting, P5 processor, 1100-nit peak brightness, Ultra HD Premium certification, 3-sided Ambilight, European design with floating integrated soundbar, as well as Android TV.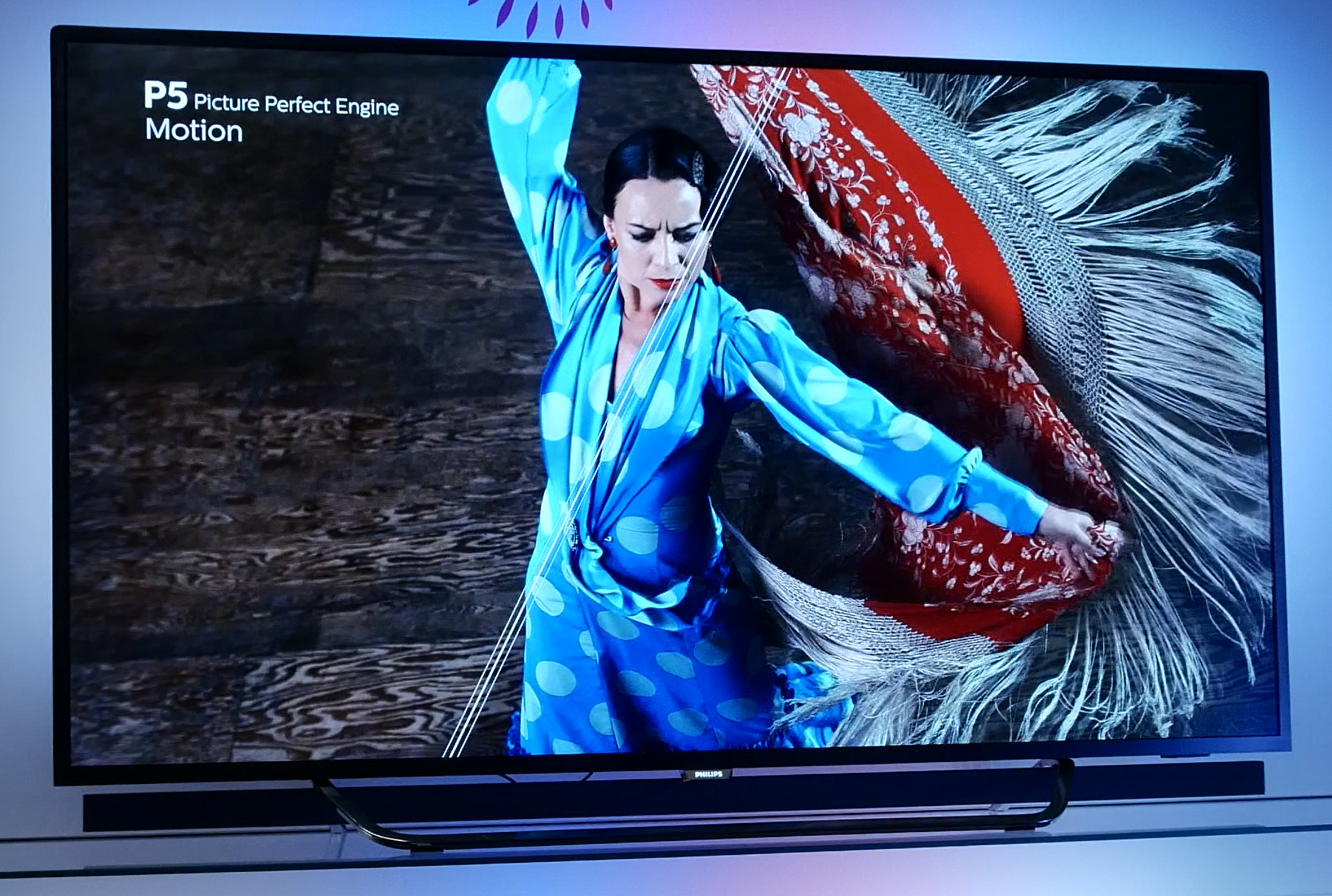 Pricing remains unannounced, but sources close to the matter hinted that the smaller 55PUS8602 edge QD LED LCD should come in at a reasonable discount to the £2000 55POS9002 OLED.