Apple is still basking in the glory of its newly launched third-generation iPad which has, as expected, been met with huge demand resulting in pre-orders selling out, and delays for those who have been eagerly waiting to get their hands on the tablet. However, never one to do things by halves, the technology giant is already gearing up for yet another exciting product for this year – that of its Apple HDTV display.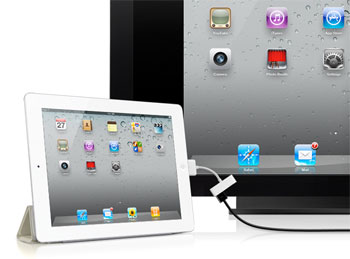 Apple HDTV rumoured to begin production in May/ June 2012
It has been reported that suppliers based overseas have already started shipping parts for the company's much-speculated television set, and production could begin as early as May or June of this year. Investors are said to have been informed earlier this week that "speciality components" have started to ship to Apple's panel suppliers which are based in Asia. Some of these components are filters, polarized films and IGZO components, although it is believed that only small quantities are currently being supplied.
Analyst Peter Misek, who is from Jeffries & Co, said that he believes that the production of the Apple TV will begin around May or June of this year as the supply of components trickles in. He said it is likely that between two and five million units of the Apple iTV will be built initially, and that the full launch will take place in the final quarter of 2012.
He claimed to have seen "early production evidence" of the new Apple HDTV, compelling him to predict that it will be only a matter of months before production kicks in on a large scale. It is thought that the widely anticipated internet-connected TV will launch with a dedicated App Store, which means that users would be able to download the content packages and channels that they are interested in.